Omnilert's Voice calling endpoint includes the detailed history for each call placed.
With the exception of the "repeat message" digit, Omnilert will automatically collect any other DTMF (touch tone) digits pressed. Total numbers of responses will be visible in the Timeline and/or Message Activity logs for the calls.
For example, here is a simple poll asking the recipients to "Press 1 for 'Yes' or Press 2 for 'No'"
The message sent includes the simple instructions for the call recipients. (The call content must instruct the recipients or else they won't know what to press!)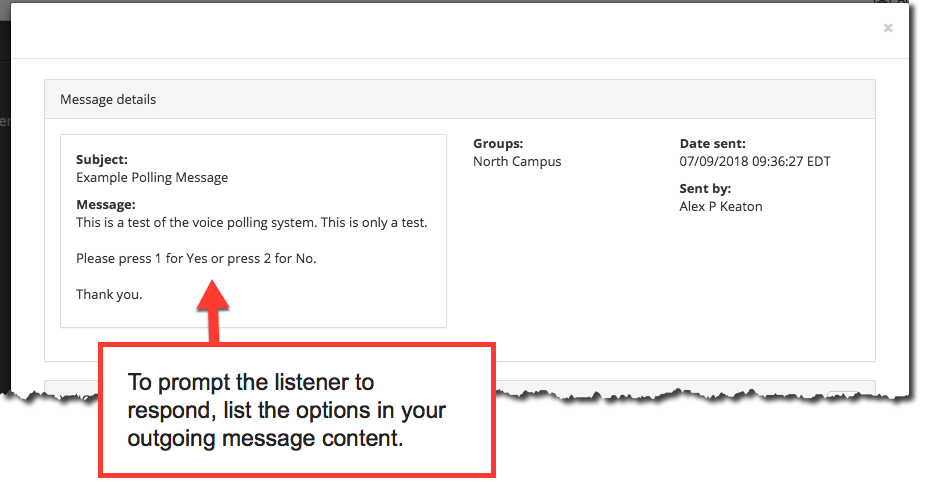 Then, recipients will know they have the option to press a digit and respond. The totals are then tallied into the response history...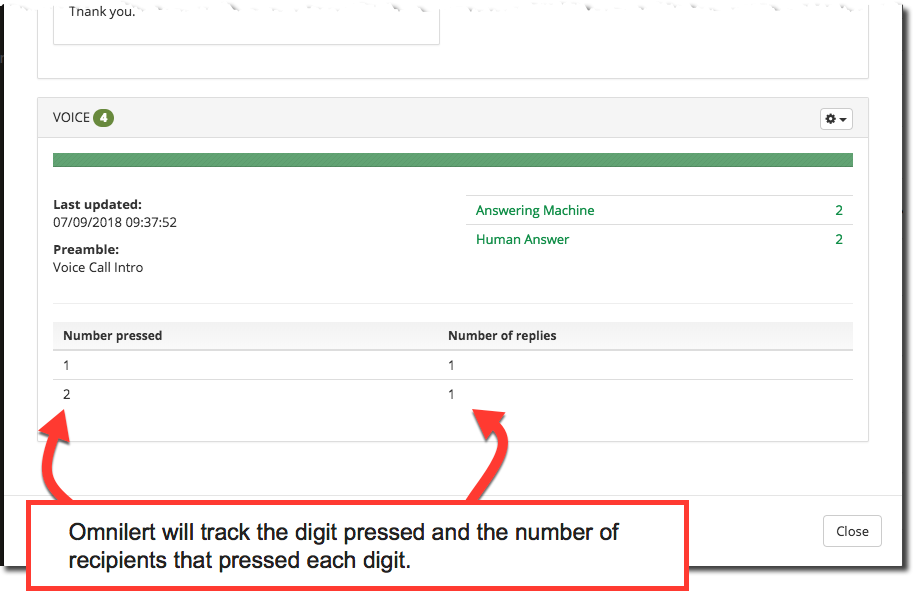 Note: Don't expect everyone to answer the poll.
The total DTMF responses will almost always be less than the total number of calls sent. Why? There will be missed calls. Answering machines and voicemail cannot respond. Some recipients will simply decline to press any digit at all. So, you should always expect to see fewer responses than actual voice calls placed.
Viewing Individual Voice Poll Responses
Individual recipient responses (or lack thereof) can be viewed by exporting the Voice call history.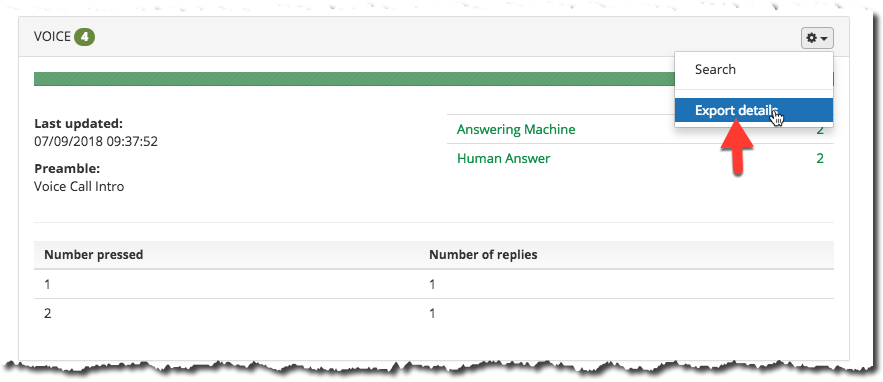 This will generate a CSV file to download all of the details for this calling campaign. Simply download the responses from the Downloads section and open it in Excel or any spreadsheet software.

The export data will include status info for each call sent, as well as a "digit_pressed" column indicating what digit was pressed (if any) for a given phone number. 
Tips and Tricks
Always include instructions! Let the recipient know that you want them to press a button.
Use a postamble! If you're going to always request a response, then you can use the Voice Preamble/Postamble Feature to pre-record and store that instruction.
Fewer options = More results. Listeners tend to hang up on a long automated call. A menu of one or two choices will yield more results.
Make the options obvious: Yes or No voting tends to get cleaner responses.