Omnilert provides options to play a recording before and/or after your voice call message. (Note: You must have at least one pre-recorded message stored to view/set a Preamble or Postable. )
In your Voice Calling, Voice Cast, and uConference endpoint settings, two options offer you the ability to set those recordings:
Message preamble: This recording plays before the content of your voice message.
Message postamble: This recording plays after the content of your voice message.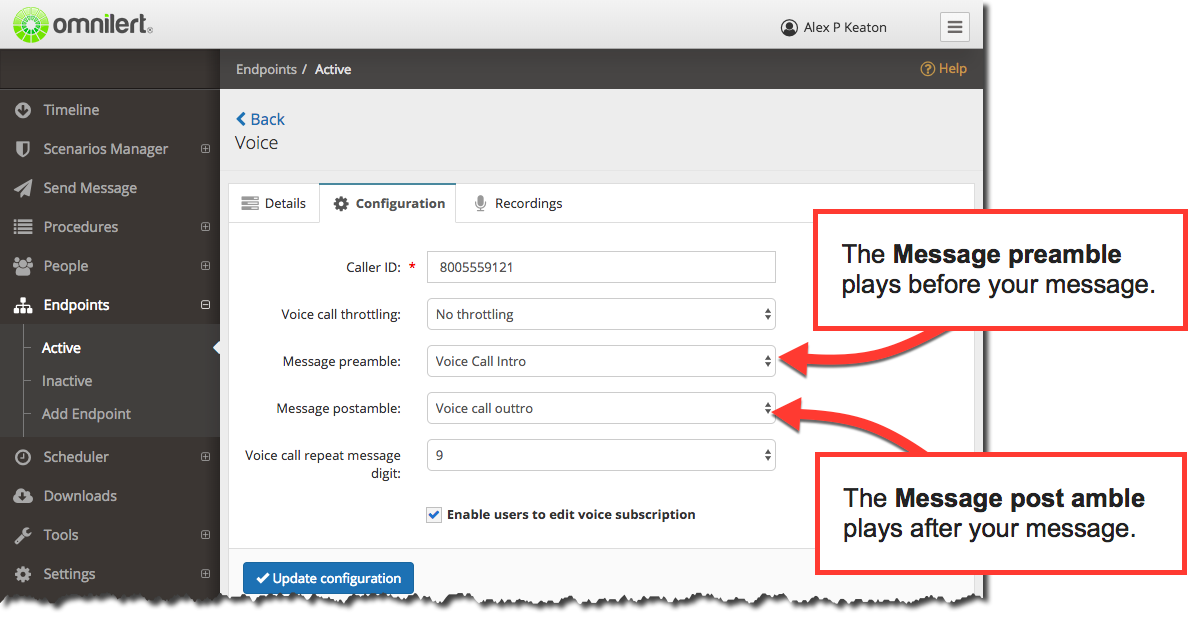 Some uses for the preamble and postamble content:
Message preambles are often used to push DTMF (touch-tones) for siren systems, overhead paging systems, or other systems that require touch-tone activation.
Message preambles are also excellent to insert a harmless delay in before your main content. This gives time for voicemail systems and recipients some time to be ready to pay attention to the important content of your message body is played.
Postambles provide a way to include extra standard information, such as callback numbers, radio stations to listen to, or other standard content at the end of your alert calls.
Use a preamble or postamble to prompt voice call recipients to press a digit, creating a very simple "poll" using voice call responses.