Omnilert includes a default Endpoint to send email to subscribers who have an active and validated email address.
Emails sent by Omnilert will come from no-reply@omnilert.com as the sender address.
You may adjust two settings for Email:
From name: The text label on outgoing emails.
Reply-to address: The "REPLY-TO" address included with outgoing emails. Any replies to sent back by your recipients would go to your "reply-to" email address.
Enable users to edit email subscription: If enabled, subscribers can add/remove their own email address in the Subscriber Portal. (This is enabled by default.)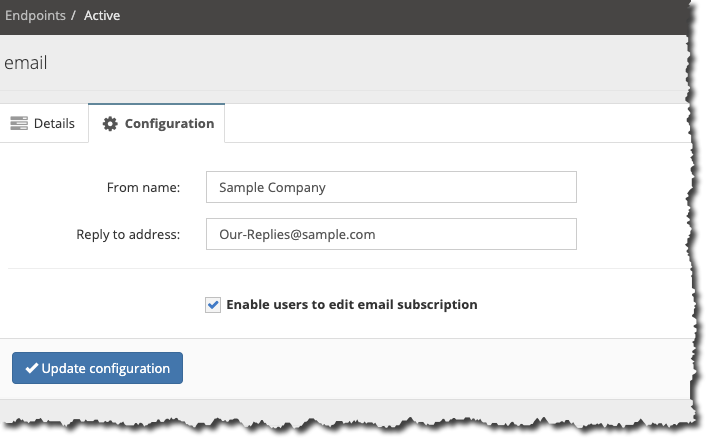 Use caution when setting a "Reply-to address" as that email address can potentially get a lot of email replies. This will include any replies that recipients send, including "Out of Office" email responses and the like.
Email Format
By default, Omnilert will send emails as "plain-text" email content. However, you can opt to use "rich text" formatting with your own header and footer. See Settings > Email Format for more information on configuring your email to use formatted headers/footers.