The Downloads page in Omnilert provides a list of all exports and reports created for download.
If exporting data from the Tools > Export utility or exporting message history items, SMS receipts, or any other reporting data; those files will be available for download from the Downloads page for seven days.*

To download a file, click on its file name in the list provided. Be default, the downloads are sorted in the order from top to bottom by the "Create Date", with the most recent export at the top of the list.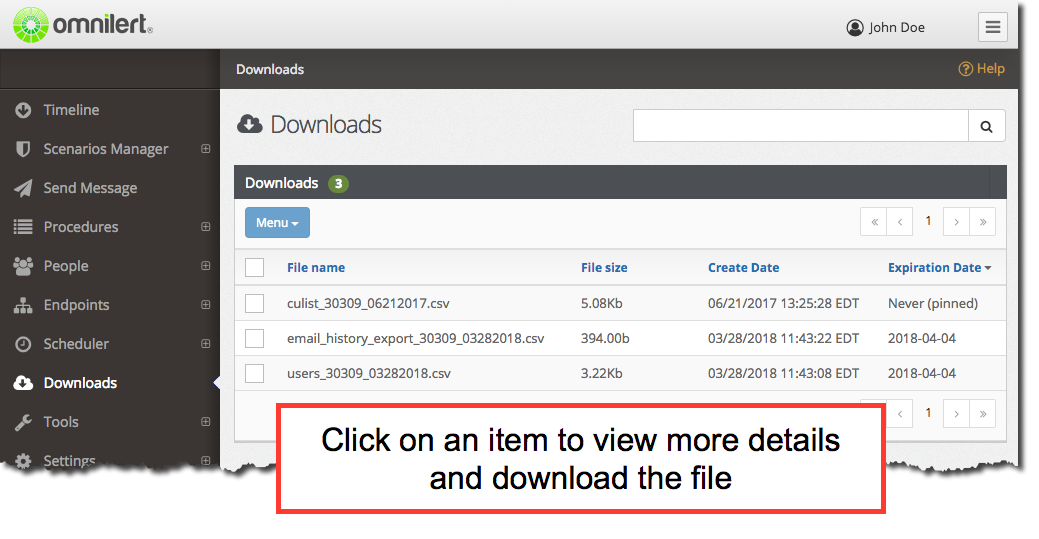 You'll then see some basic details about the file as well as a button to Download file which, as the name implies, will download a copy of the file to your computer.*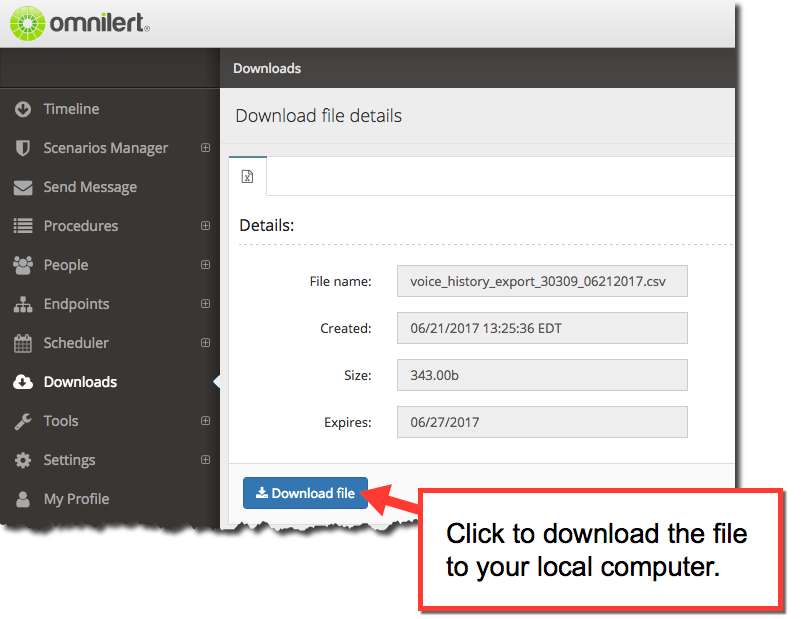 Pinning download files
By default, exports and downloadable reports will remain in the Downloads section for one week (seven days) before the system automatically removes them when they expire.
However, you can keep a file indefinitely by "pinning" it.
To pin one or more files, select from the list and then choose Pin file from the menu.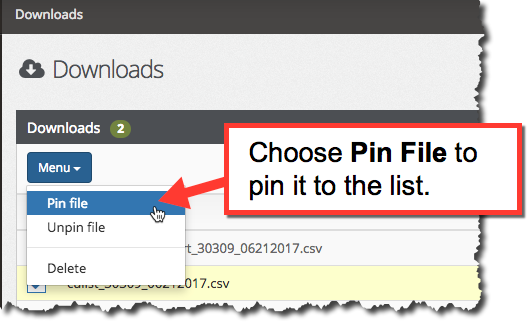 Pinned files will be indicated with an expiration date of "Never" in the list.

A pinned file will never expire, so it remains stored until you delete it. This can be a handy way to keep a "snapshot" of data for later review.
---
* Please Note: Be sure to always follow your institution's data/IT security policies and procedures when downloading/storing data files and/or subscriber information from Omnilert.