The Tools >> Message Activity utility provides a sequential list of all messages sent via Omnilert which is similar to the old "Message History" view that users of previous versions of Omnilert will recall.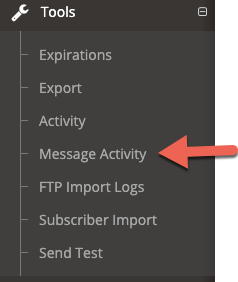 While the Timeline feature includes more contextual information, such as scenarios and/or triggers used,  as well as replies from SMS recipients, the Message Activity list only messages sent. This can be convenient for reporting and/or after-event review/analysis.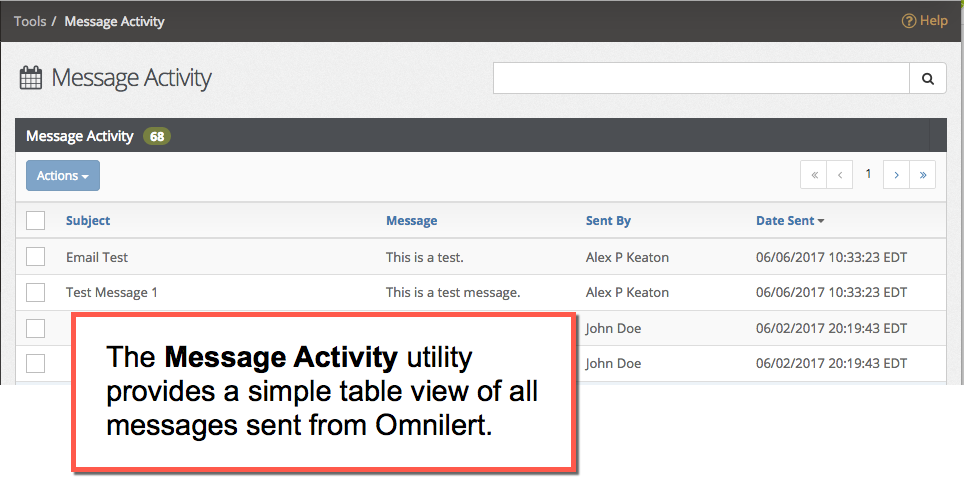 To view more details about a specific message, simply click on that item in the list.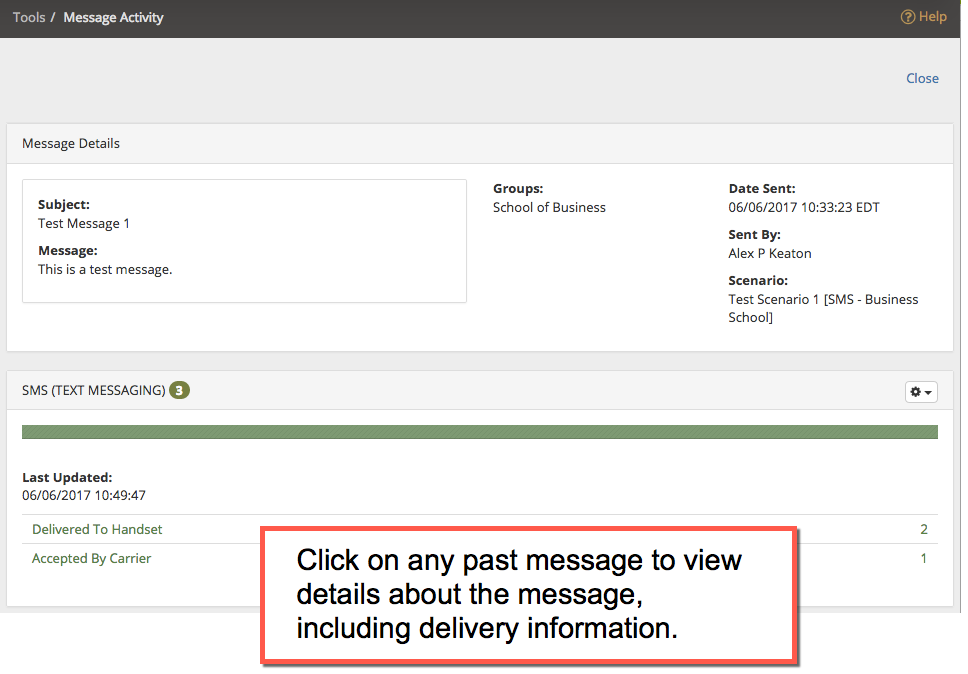 To search an item's history or export details to the Downloads page, click the 

icon in the delivery detail info.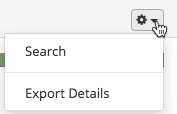 Search allows you to search all of the delivery info for a specific phone number or email address and can be handy in troubleshooting delivery issues for specific users.