If you wish to remove an endpoint's configuration from Omnilert, simply select the desired endpoint from the list in Endpoints >> Active (or Endpoints >> Inactive) and then choose Delete from the menu at the top.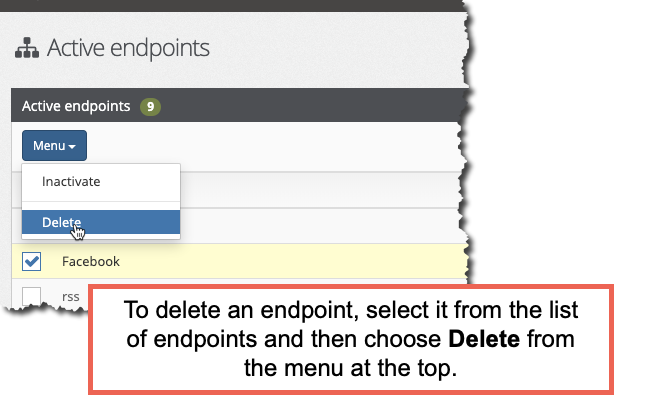 Why delete an endpoint?
There are several reasons to remove an endpoint:
You no longer use it, of course!
You need to reconfigure it and want to "start from scratch"
For social media (e.g. Facebook), you can't access the old social media person's account and need to reconfigure access for Omnilert.
Of course, you can always "Add a new Endpoint" to start fresh.
Note: Once an endpoint is deleted, you may need to update any linked "Actions" used in your Omnilert Scenarios!