Inactive endpoints are delivery channels that have been reserved for later use but aren't available. The Inactive list is a staging area, where you can adjust the configuration of a new endpoint without impacting the live production lists. 
Edit an endpoint by clicking on its name in the list. Each endpoint will have its own settings and parameters according to its needs.
When a new endpoint is added to your Omnilert system, it will be added as "Inactive" by default so that it may be configured before putting it into live service.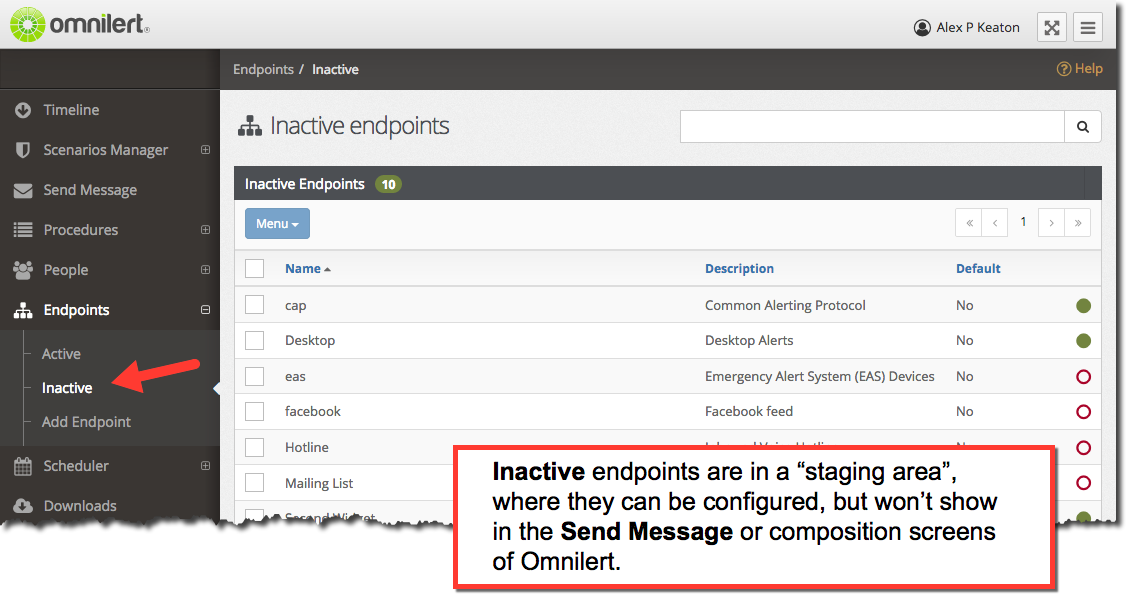 Each endpoint in your list will show its configuration status on the right-hand side. A solid green circle

 indicates that the endpoint appears to be correctly configured and available. A hollow red circle 

 indicates that Omnilert has detected a problem with that endpoint. (Tip: Hover your mouse over the circle for more info about any red circled endpoints.)
Once ready, simply select the desired from the list and then choose Activate from the menu at the top of the list.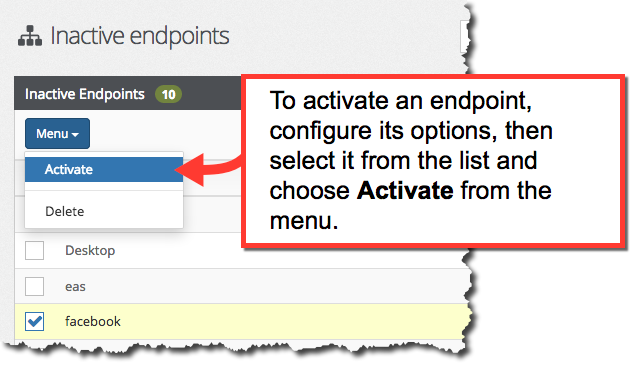 Once configured and activated, an endpoint can be used in outgoing Omnilert messages.