By default, Omnilert accepts SMS replies from your subscribers via the shortcode 79516 for messages set to SMS (text messaging) recipients.
Replies will appear in the Timeline and can be used for basic two-way communication with subscribers.

If you wish to disable this function, you may do so using the Disable SMS Inbound checkbox in the SMS endpoint settings.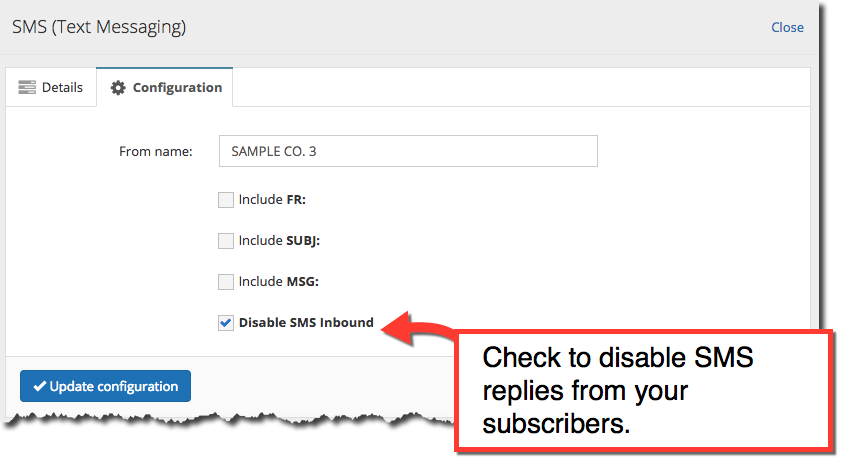 When disabled, Omnilert will respond to any replies from your subscribers with the following:
"Please be aware that any text message you send in response will not be read. If you have an emergency, please contact local authorities."