Voice cast provides a separate voice call endpoint for sending voice calls directly to systems such as siren systems and overhead paging systems that require a single phone call to be activated in an emergency.
As this endpoint is designed to call systems (not directly to recipients), it doesn't include the polling or announces "press a button to repeat" features as the typical voice calling options do.
The configuration options are similar to the standard Voice Calling endpoint, allowing you to set the Caller ID, throttle, and preamble/postable.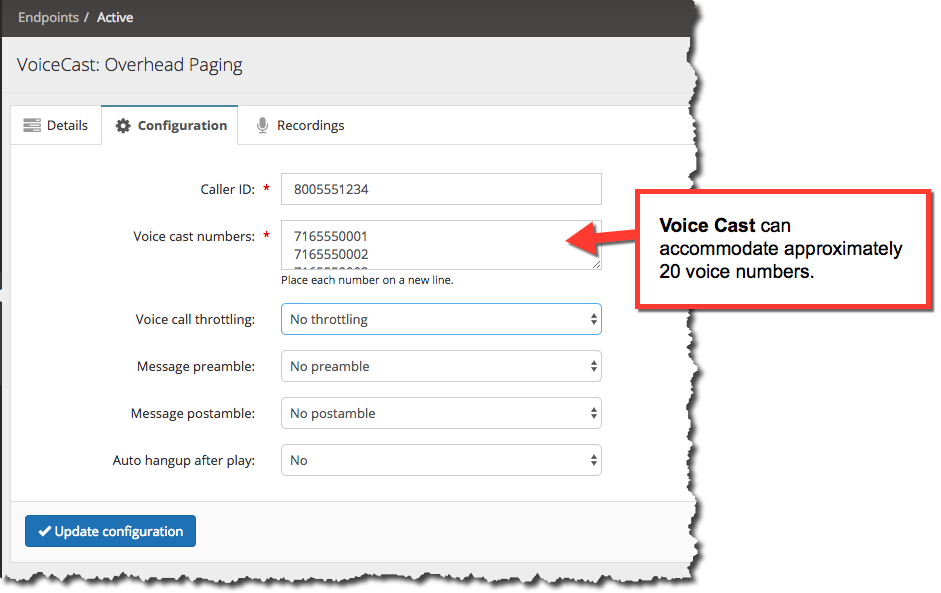 The settings include:
Caller ID: The outgoing number used by Voice cast.
Voice cast numbers: The 10-digit US numbers to be called. Each number should be on its own line. Note: Voice cast can accept approximately 20 phone numbers for individual calling. 
Voice call throttling: Used to limit the number of consecutive calls permitted. (Usually not required with so few numbers to dial.)
Message preamble: A recording to play before the message payload.
Message postamble: A recording to play after the message payload.
Auto hangup after play: Forces Omnilert to hang up after the call content is played to the recipient. Use this function if the recipient system needs the caller to hang up.
Using Preamble and Postamble with Voice Cast
In many cases, siren and paging systems will require the caller to enter DTMF (touch-tones) to activate or access their menus. For example, your paging system may need you to enter a code or press # to activate. These menus also typically need specifically timed touch-tone codes. 
The best way to accommodate such is to pre-record the touch tones as WAV files. (There are many utilities to create such online. (Simply search the web for "DTMF generator" to view various tools.)
Create your touch-tones sequences as WAV files and upload them into Omnilert in the Recordings section of the Voice cast settings.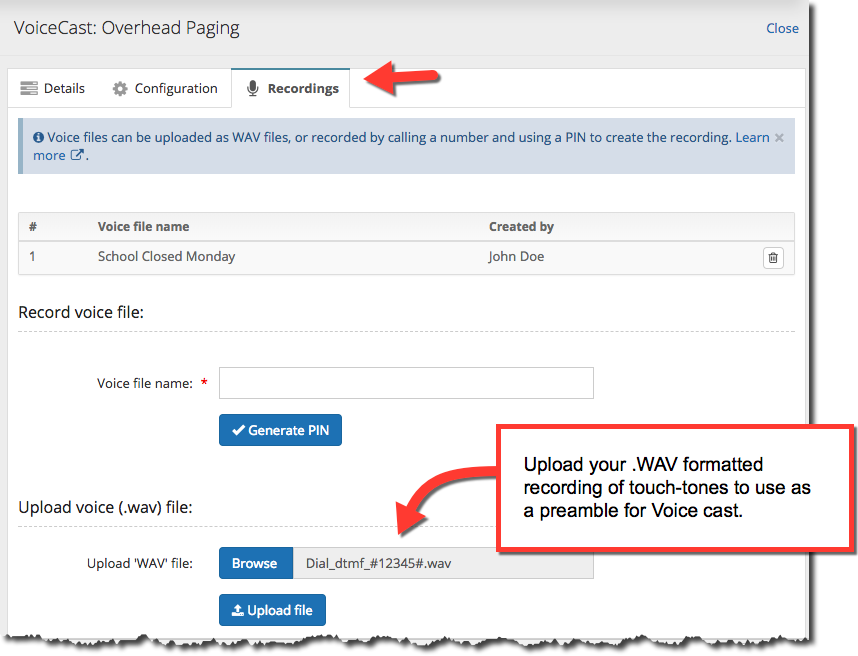 Then simply set the preamble (or postamble) to play the recorded DTMF tones before or after the message plays.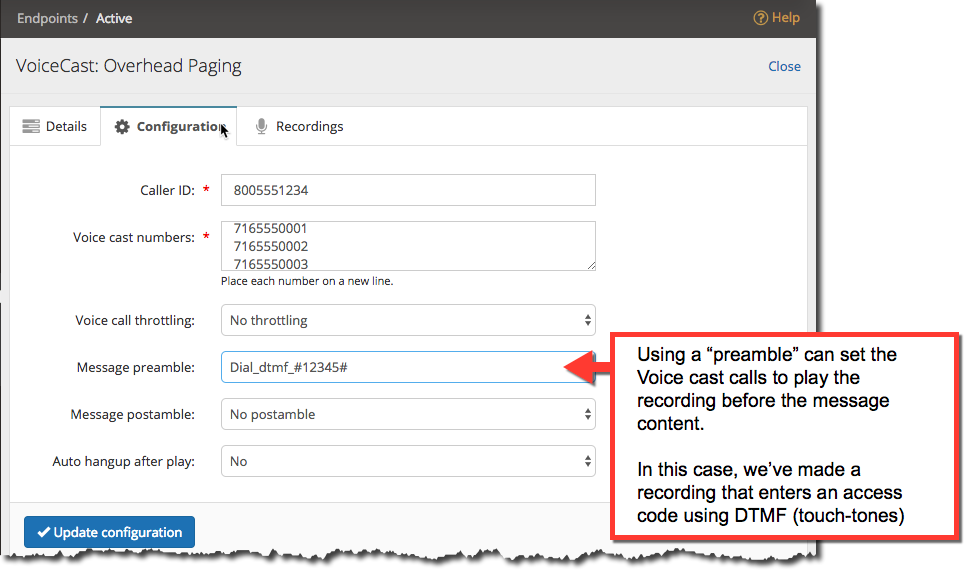 ---
What if we need to call more than 20 phones?
Voice cast is designed to call a small number of phones, such as a single siren system or a paging system.
To send calls to larger groups of phones, we recommend creating subscribers and then using the standard Voice Calling endpoint.