Omnilert Engage allows for more robust two-way communication with subscribers.
Each message sent to the Omnilert Mobile App can create an optional engagement, which prompts subscribers to respond by selecting a response to a question sent with the original message.
Creating a new Engagement
Creating an engagement is easy! You'll need to send a message.
To create a new engagement, you'll send a message to the Omnilert Mobile App as an endpoint. You'll then see that a fourth section will appear when composing alerts destined for the Omnilert Mobile App called "Create engagement". (Scroll down the page to see this new section.)
Simply add a question and then fill in the allowed responses.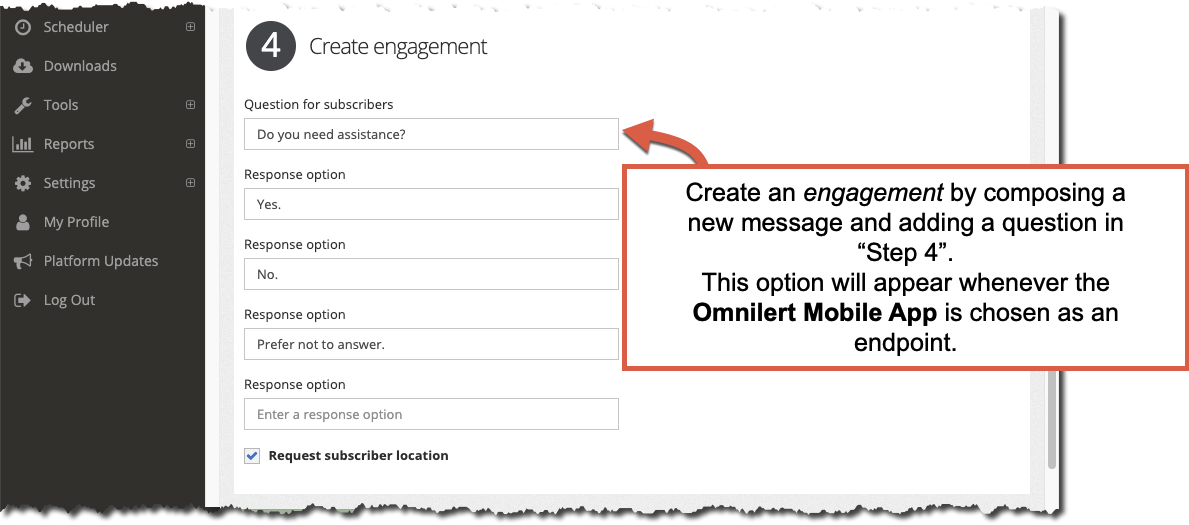 When sent, the Omnilert Mobile App (and Instant App) will display this question and selectable responses to subscribers.
Responding to an Engage question in the Omnilert Mobile App
Once the message is sent, subscribers using the Omnilert Mobile App (or Instant App) will see your question and response options presented below the Omnilert alert message: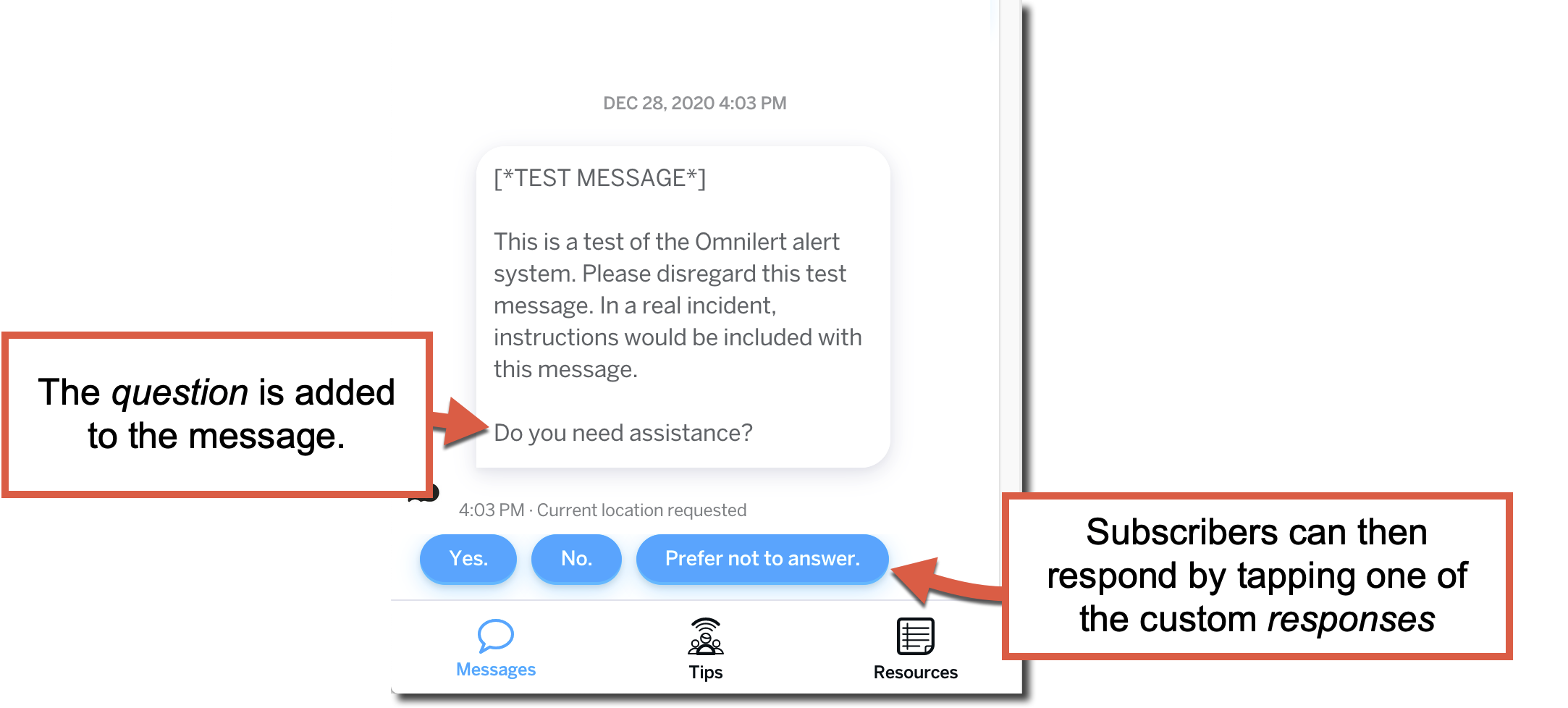 The subscriber can then tap the desired response from the list of options presented to them. That information is returned to the Omnilert Engage screen.
Viewing Engage Information
The Omnilert administrator can then view the total responses returned and even send follow-up messages and/questions to subscribers based on their responses.
The Engage screen has two halves:
On the left, there is an overview list of engagements. Click on an engagement to see its detailed information.
On the right, you will see the details for the currently selected engagement. If location data was requested, this will include a map of the response locations.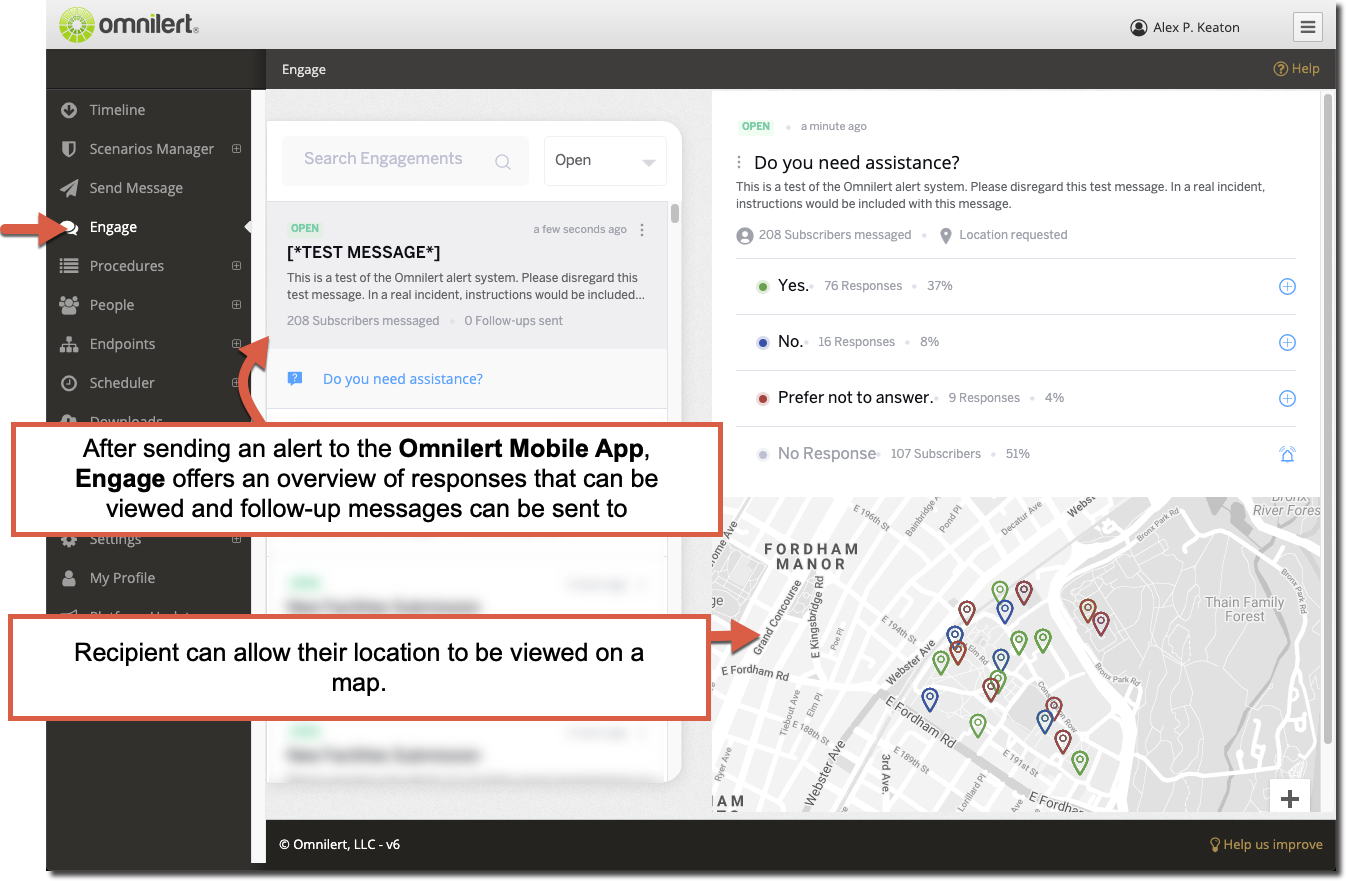 The left column displays key summary information for the message:
The number is subscribers messaged
The number of follow-up messages/questions sent in this engagement
A tree detailing the initial question and the follow-up messages/questions (if any) sent to those subscribers who have responded.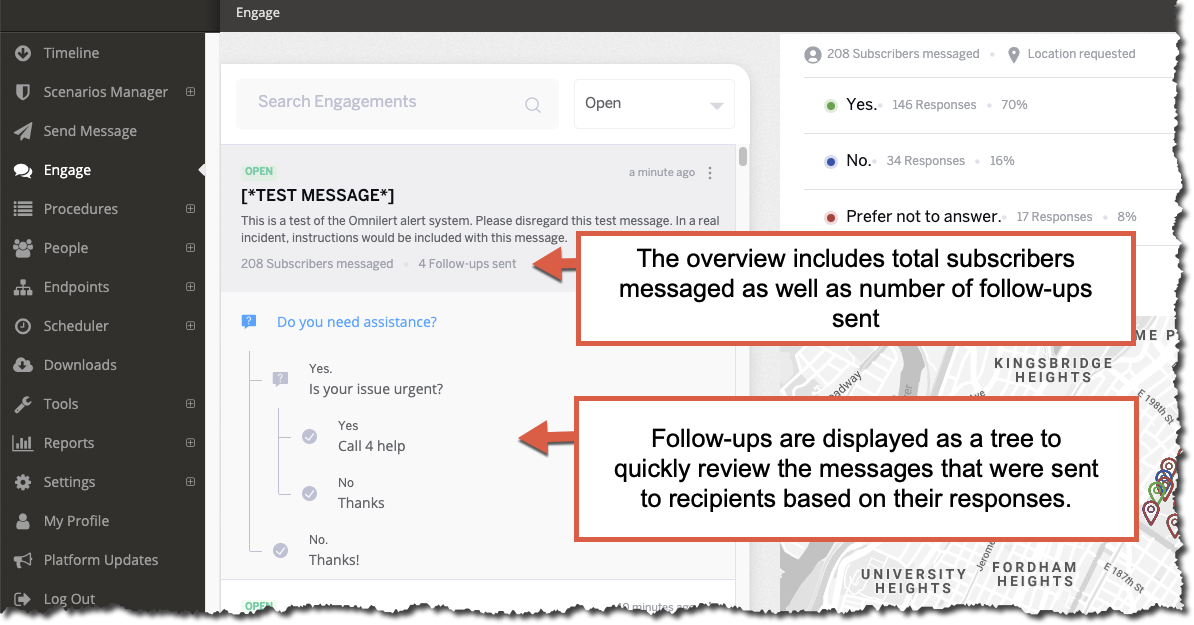 When an engagement on the left is selected, the right-hand pane will display the details of responses to the engagement question.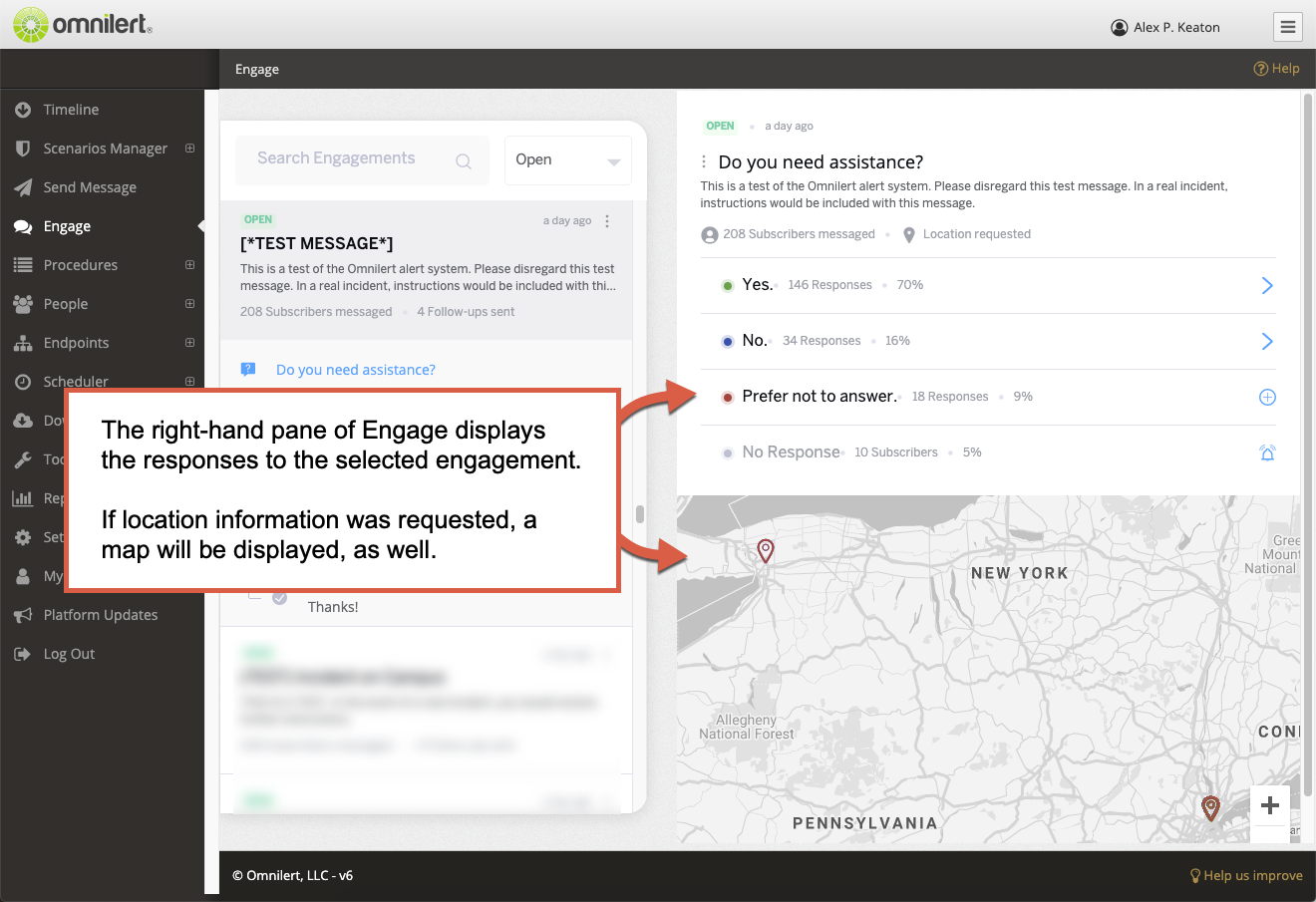 If location information was requested with the original message, then a map will display with pins for any recipients who permit location information within their mobile app. (Your initial map will be centered on the address set for your Omnilert instance in the Settings.)
To send a follow-up to a specific response group, simply click on that group in the list.