In addition to collecting percentage statistics of responses and sending follow-up messages/questions to subscribers, Engage provides a roster/list of the subscribers messaged as well as their responses (or lack thereof).
To view a list of the subscribers for each response to a question (or the "No Response" list), simply click on the number of responses shown to the right of the desired response.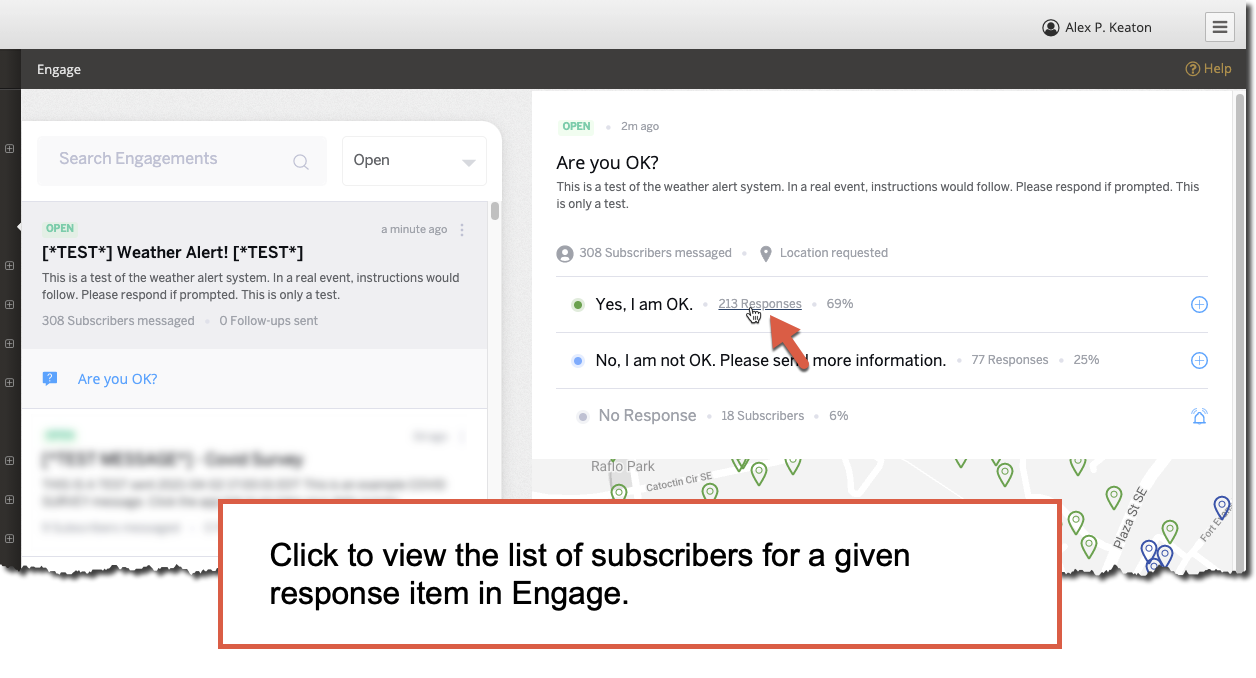 Omnilert will then display a list of the subscribers who submitted that response to your question as well as information about read/response times. (Hover your mouse over a response to see the exact timestamp.)
Columns can be re-sorted by clicking on the desired column header. Also, you can search for a specific subscriber by name by typing into the "Search Subscribers" box at the top of the list.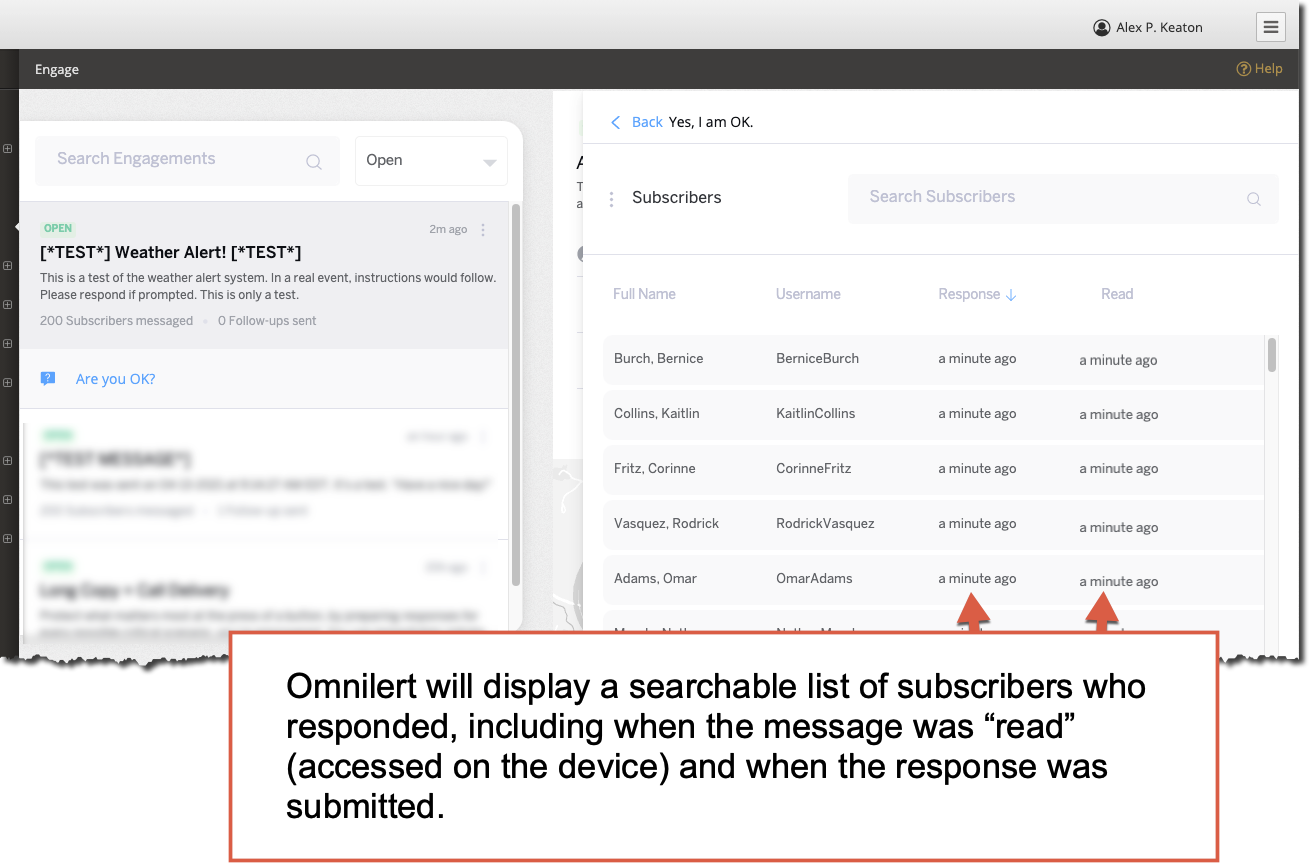 Note: If the follow-up is a "message" (not a "question"), then the roster list will not include a "response" column as follow-up messages don't include the option to respond.
To view the details for a specific subscriber, simply click the

icon next to their name in the list.