One of Omnilert Engage's most useful features is the ability to send targeted follow-ups to subsribers based on their responses.
To send a follow-up question, click on the desired response group.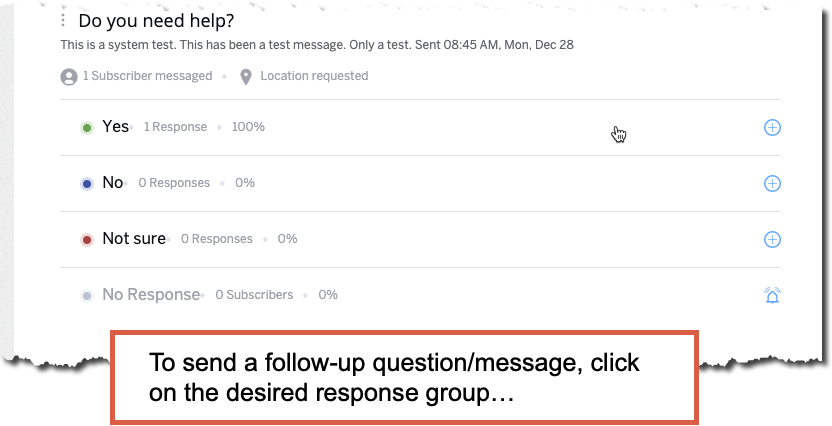 A new pane will slide out to compose and send the follow-up.
Select whether you'd like to follow up "With a question" (soliciting responses from those subscribers) or "With a message" (no responses requested).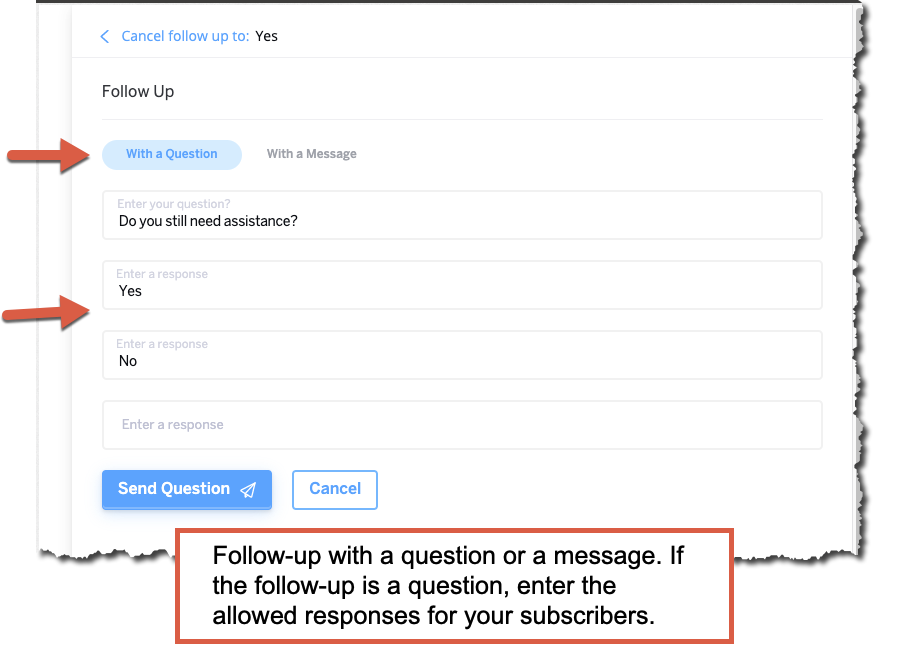 If your follow-up is a question, you'll enter response options for your subscribers.
When ready click Send Question (or Send Message) to send out the follow-up to those subscribers.
What happens if someone responds after the follow-up was sent?
If a subscriber who hadn't responded to the initial message taps their response after you've already sent follow-ups, Omnilert Engage will send them the subsequent follow-up questions/messages based on their responses.
So, the message thread will play out for them just like it did for everyone else.