In some cases, it may be critical that subscribers respond to your engagement message. However, some subscribers may need a reminder to encourage them to pick a response.
To help solicit those responses from subscribers, Omnilert Engage includes a reminder feature in the form of a bell icon.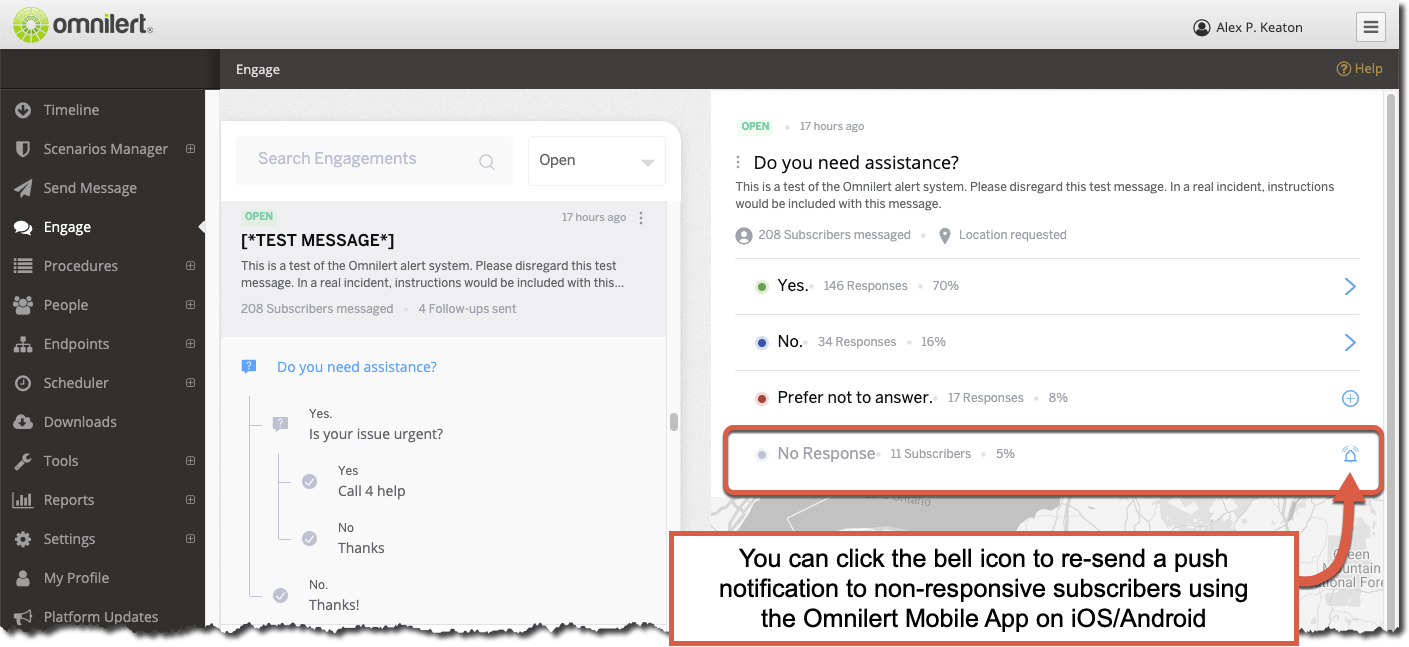 Click the bell icon to re-send the push notification to those subscribers.
Note: This feature requires the subscribers to use the native Omnilert app for iOS or Android to receive alerts to be effective. Those viewing/responding to alerts via the "Omnilert Instant App" (mobile web page) cannot receive push notifications and thus can't receive your reminder push notification.