Omnilert can include an optional "Recurring message" feature to send a scheduled message on a repeat basis. [See Scheduling a message (recurring delivery)]
To set up a recurring engagement, simply compose an engagement (or build a scenario). Be sure to target the Omnilert app and include the engagement question & responses that will work on repeated messages. [See Sending Message: Create engagement for Mobile App]
Rather than sending the message right away, click the menu option to the right of the "Send Message" button.

Then create a scheduled delivery and set the desired "repeat" interval (daily, weekly, monthly, or yearly).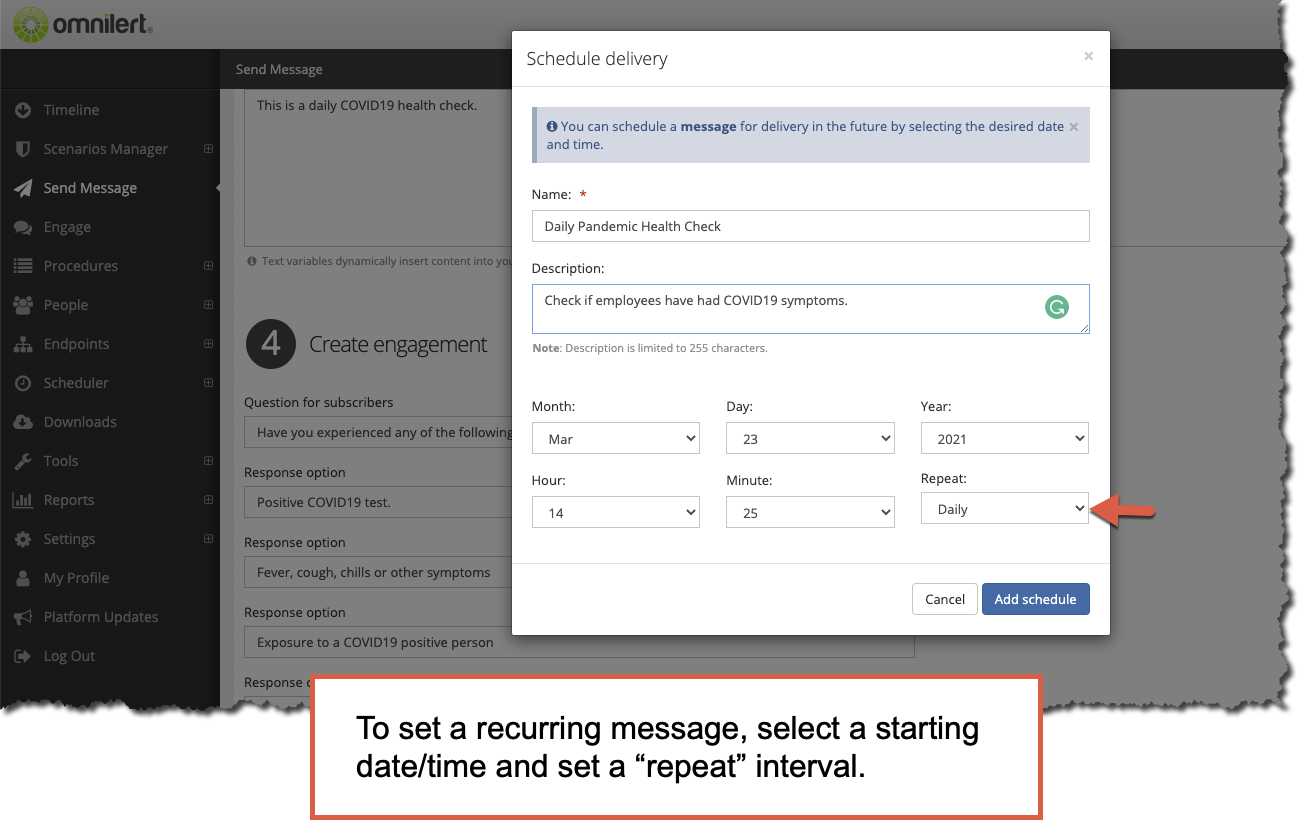 Click Add schedule to save.
To view previously scheduled messages, go to Scheduler on the main menu.