To add a new Admin to Omnilert, open People >> Admins >> Add Admin from the main menu.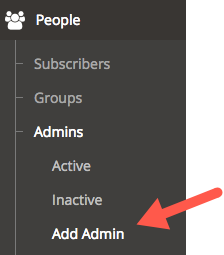 Then simply fill out the form provided: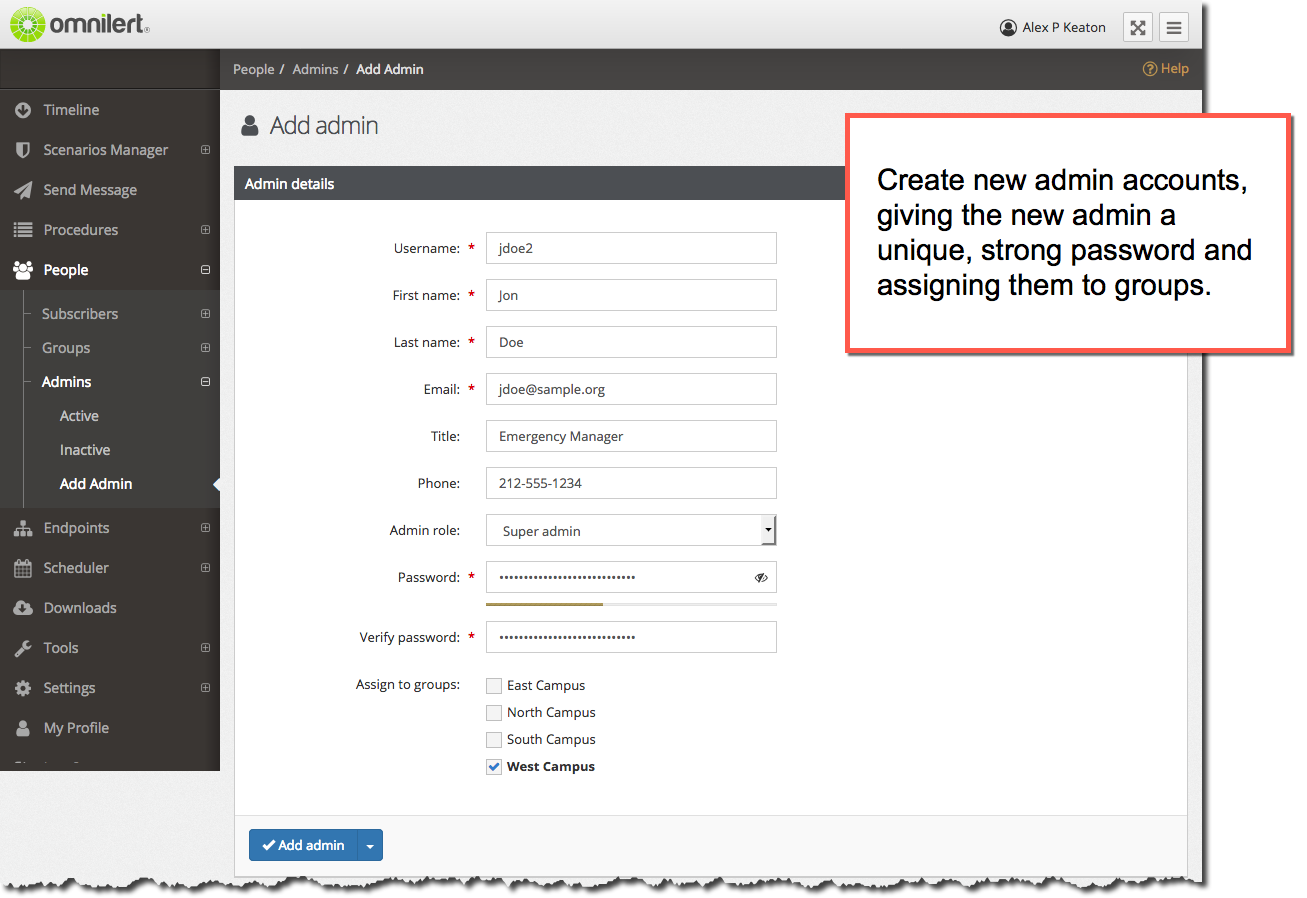 When creating a new admin, you will set their username, first/last name, phone number (not used for messaging), password, and assign the admin an Admin role as well as groups.
Tip: Use strong admin passwords!
Your Omnilert contains sensitive data, such as phone numbers and email addresses.  So, security should always be a concern. Any system is essentially only as secure as its weakest password. Thus we recommend using good, strong passwords and changing them often.
When creating a new password, the system will show you how "strong" the password is. We recommend using longer, more complex passwords to help safeguard your administrator accounts.
In fact, you can force Omnilert to require stronger admin passwords.
Add admin and make active
By default, all newly created admins as created as Inactive admins, meaning they cannot log in to access the admin portal until their account is activated. This default allows time to customize any special roles/permissions for the admins and assign groups, scenarios, templates, and/or procedures as desired.
Once ready to activate, the admin account can be made active using the menu on the Inactive admins page. (see Admins: Make Active/Inactive)
However, if you wish to allow immediate access to your new admin, choose Add and make active when creating the new admin account.

---
Please note: Admins are not sent alerts. Subscribers are the recipients of alerts. so, your admins will still need to register as Subscribers to receive alerts.