Admins will only see Scenarios which they've been given access to. In order to launch a Scenario, admins must be granted permission.
This can be very useful in streamlining your processes, as you may create specific Scenarios for locations or other functions that certain admins will need to see and others will not need. Using permissions, you can tailor each administrator's experience to include just the right Scenarios; no more and no less.
To allow other administrators to see/use a Scenario:
Open the Scenarios Manager in the main menu and locate the scenario in the Active or Inactive list.
Edit the scenario by clicking on its name.
Click on Permissions.
Check the boxes for any/all admins that need access to use this scenario.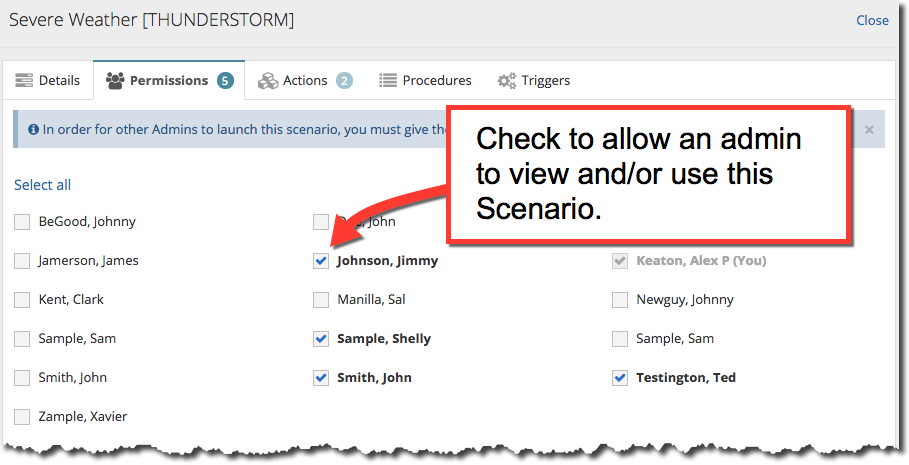 Tip: To quickly grant permission to all admins to use the scenario, click Select all at the top of the admin permissions list.