Message Templates allow you to create pre-written text content for use when composing new Omnilert messages. When a template is chosen, that template's text content will populate into the message and can then be edited before sending/saving a message.
To edit existing templates or create new templates, expand Settings >> Message Templates on the main menu.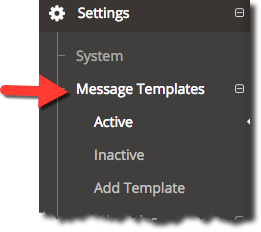 Editing a Message Template
To edit an existing message template, simply click on either the Active or Inactive lists in the menu.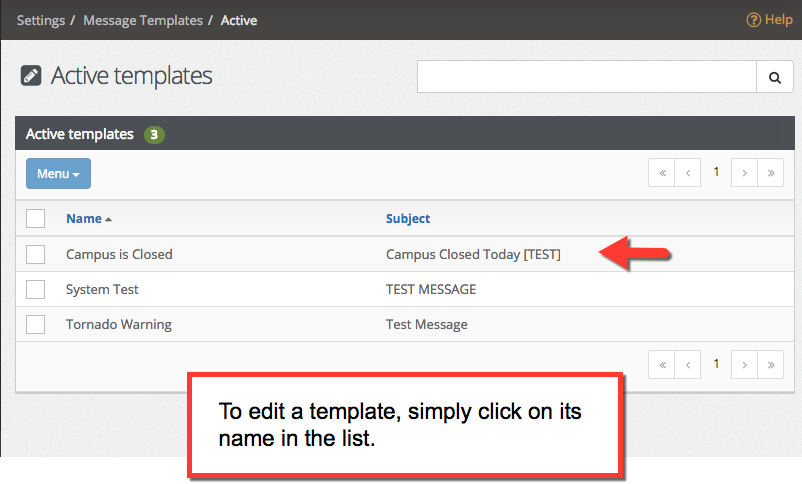 Only active templates are available when composing messages. Inactive templates are saved, but not available for use.
To change the active/inactive status of a template, select the template in the list and then choose "Make inactive" (or "Make active") from the menu at the top of the list.
Template Permissions
By default, only the admin that creates a template will be able to see/use a new template in Omnilert. However, Omnilert includes a permissions setting that will allow you to show or hide templates for each admin in your Omnilert system.
Each template can be adjusted on an individual basis.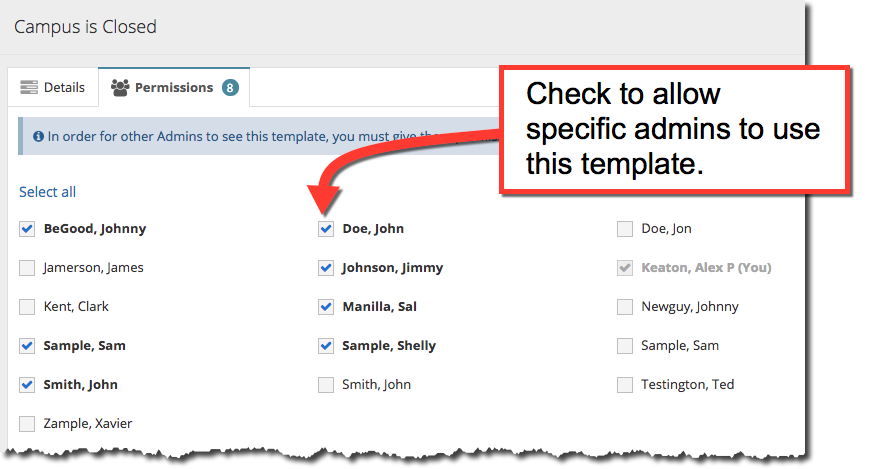 If an admin's name is checked, he or she can see and use that template. (If unchecked, the admin cannot see or use the template.)
Tip: To quickly add permission for all available admins to use the template, click Select all at the top of the list.  
Using a Message Template
When composing a message in Omnilert, simply select the appropriate template from the Templates drop-down above the message area.

The template will then populate the message subject and body. You can then edit the content as you see fit before sending or saving the message.