In Omnilert, administrator accounts can have customized access permissions and/or a custom start page. This customization can be done on an individual basis or you may opt to create Custom Admin Roles.
In some cases, it may be desirable to revert those customizations. To "reset" an admin to the permissions and start page assigned to their admin role:
Go to People > Admins
Select one or more admins from the list.
From the menu at the top of the list, chose Reset admin role
You will be asked to confirm this reset. Click Yes to confirm.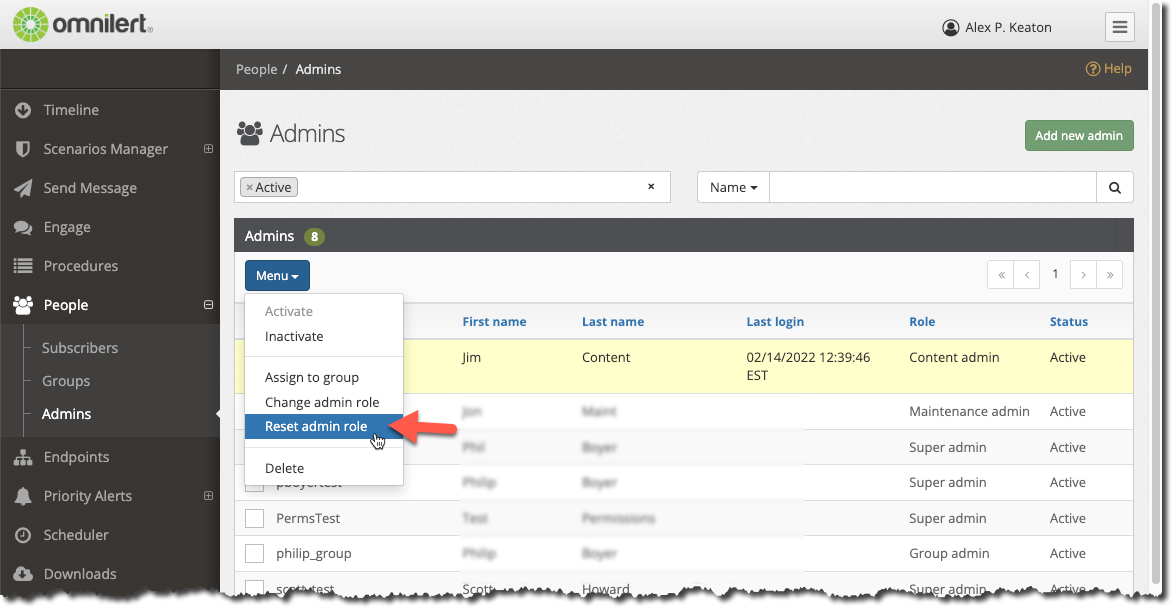 Note: Resetting an admin to their assigned role will revert any individualized permissions for that admin's individual account, giving them the base access for that standard or custom admin role.