In some cases, it may be desirable to duplicate an existing admin's permissions and start page for use with other admins.
For example, imagine if an admin starts as a standard "Content Admin", but over time, their permissions are adjusted to better suit your organization. That admin's permission set may be ideal for a new hire.
Well, in such a case, it might be better to use a Custom admin role rather than individualized permissions. So, we create a new Custom Admin Role using an existing admin's selections as a starting point.
Go to People >> Admins >> Active (or Inactive)
Click on the desired admin
Go to the Permissions tab for that admin
Click Create role from admin at the top of the admin permissions page.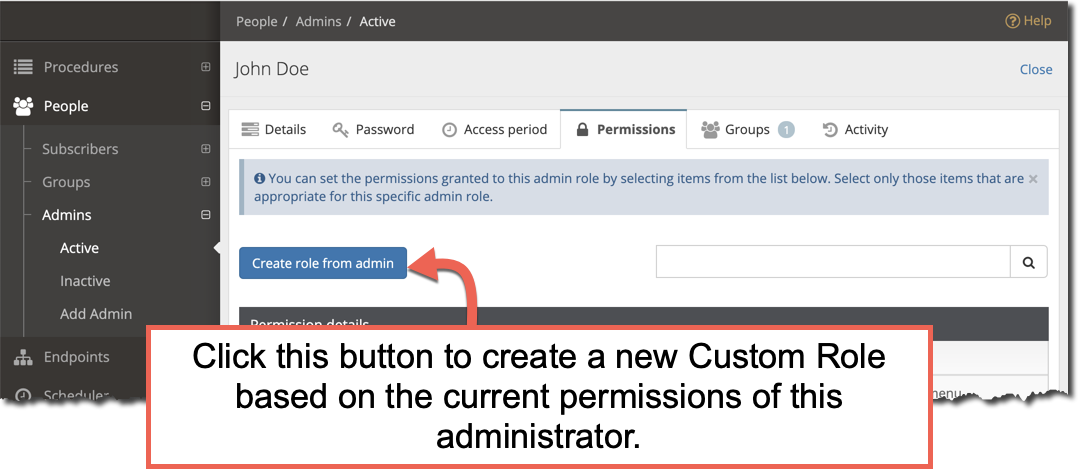 Omnilert will open a dialog to name the new role and set a few basic parameters. Adjust as desired and then click Save.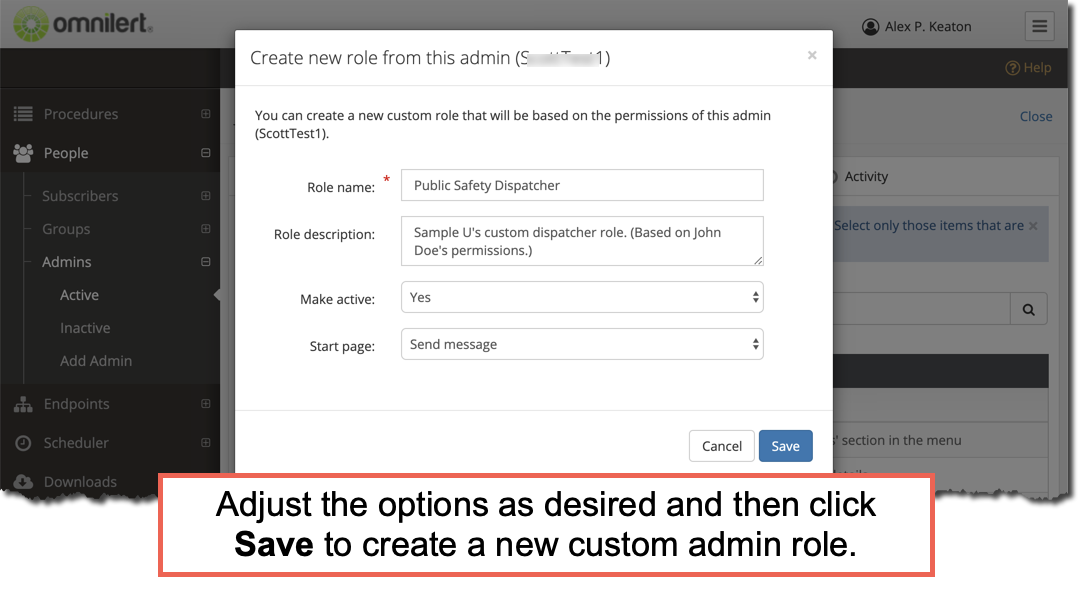 Once saved, your new role can be assigned to other admins, giving them all of the desired permissions.