When admins are first created, they are created as inactive admins by default so that you can review their access permissions. In some cases, you may wish to create admins in advance of a new employee's start date and keep them "inactive" until such time. 

To activate an inactive Admin account in Omnilert, simply select the desired admin from the list on your People >> Admins >> Inactive list and then choose Active from the menu.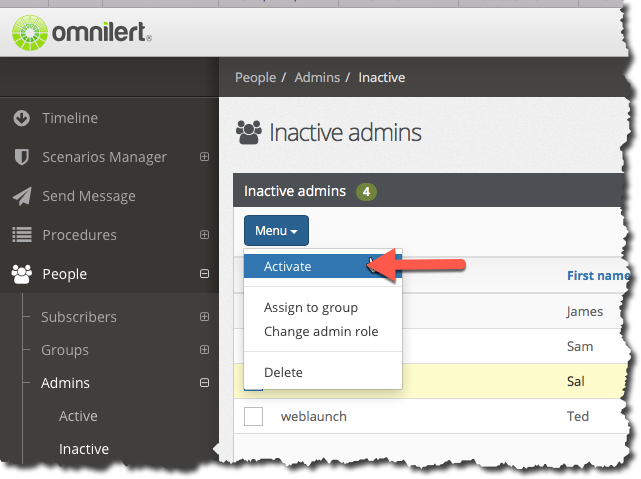 Deactivating an Admin
This same process can be used to make a currently active admin "inactive".
In that case, visit the People >> Admins >> Active list and select the desired admin(s). Then choose Inactivate from the menu to make them inactive.
Inactive admins cannot log into Omnilert or send out messages. This can be useful to retain past admin accounts (for records and history) while denying those admins access to the service as needed.