If Email Formatting is enabled, subscribers will be sent an "unsubscribe" link at the bottom of each email sent from Omnilert.

The link will appear beneath the footer content of the email, as shown below.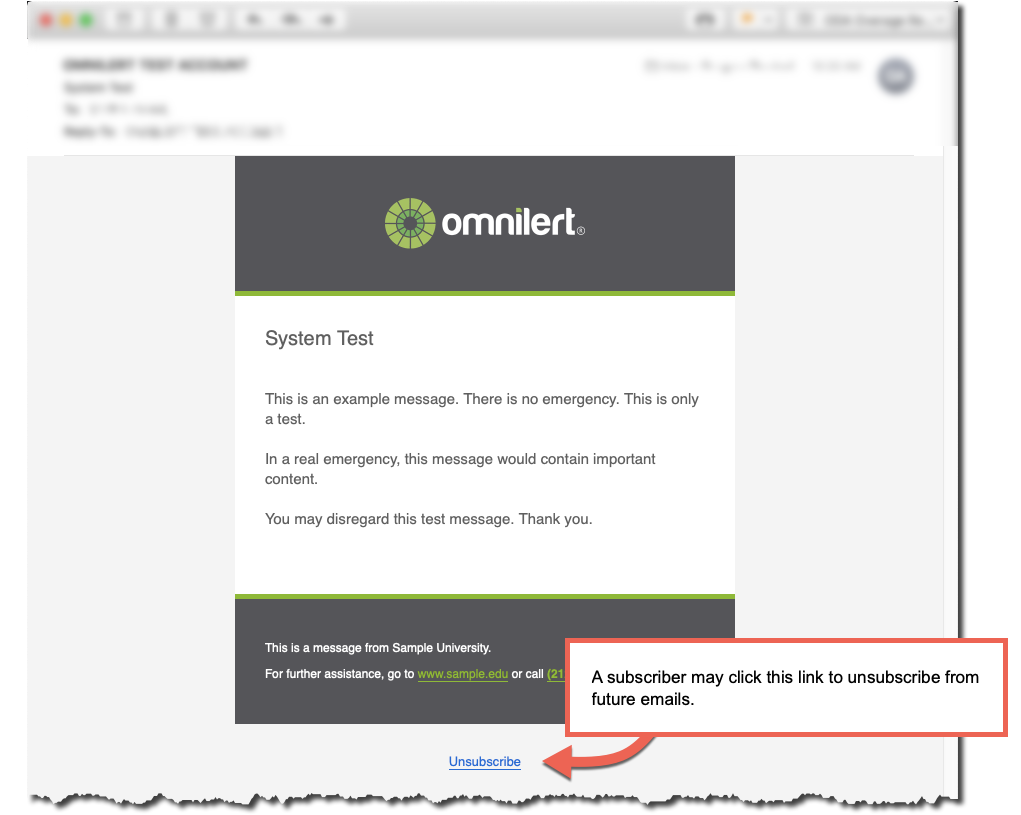 If a subscriber clicks "unsubscribed", their email is immediately marked "unvalidated" and "inactive" and will not receive future email alerts. They'll be taken to a page in their browser which confirms their unsubscribe action.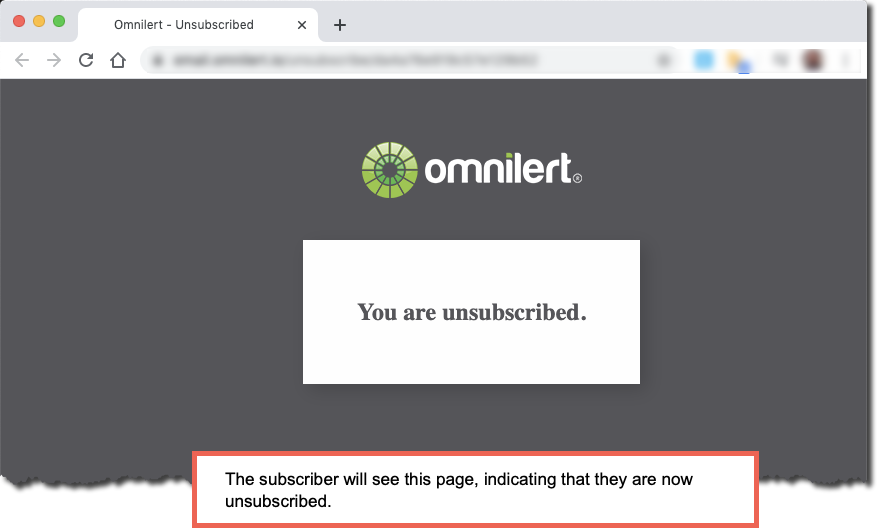 At this point, that email address will no longer receive any alerts under that subscriber's account.
Re-activating an unsubscribed email address
Unsubscribing is immediate and there is no "undo". However, the email address is not deleted from the subscriber record. So, it can be re-enabled at a later date, if necessary.
To re-activate an unsubscribed email for a subscriber:
As a subscriber:
The subscriber logs into the subscriber portal and repeats the validation process for that email address by clicking "Resend validation"...
or the subscriber deletes and re-adds the email address to their account in the Subscriber Portal.
As an admin: