System >> Settings
The Subscribers settings include some basic options for subscriber accounts.

The options include:
Allow subscribers to terminate their accounts: Allow subscribers to "terminate" their own Omnilert accounts via the Subscriber portal. This option is best used in an "Opt-In" environment when you'd like subscribers to have the option to remove their own account records entirely from Omnilert.


Allow Subscribers to opt-out of future messages: Switch Omnilert into "Opt-Out" mode. In this mode, Omnilert assumes ALL subscriber info will be uploaded as "active" and "validated".*


Hide Carrier List: This option will remove the "Select Carrier" dropdown from user creation and sign-up forms. All SMS will be sent via standard short code services. This option will simplify sign up for subscribers, but also limits the carrier options by removing support for non-standard carriers, including many pre-paid and pay-as-you-go providers.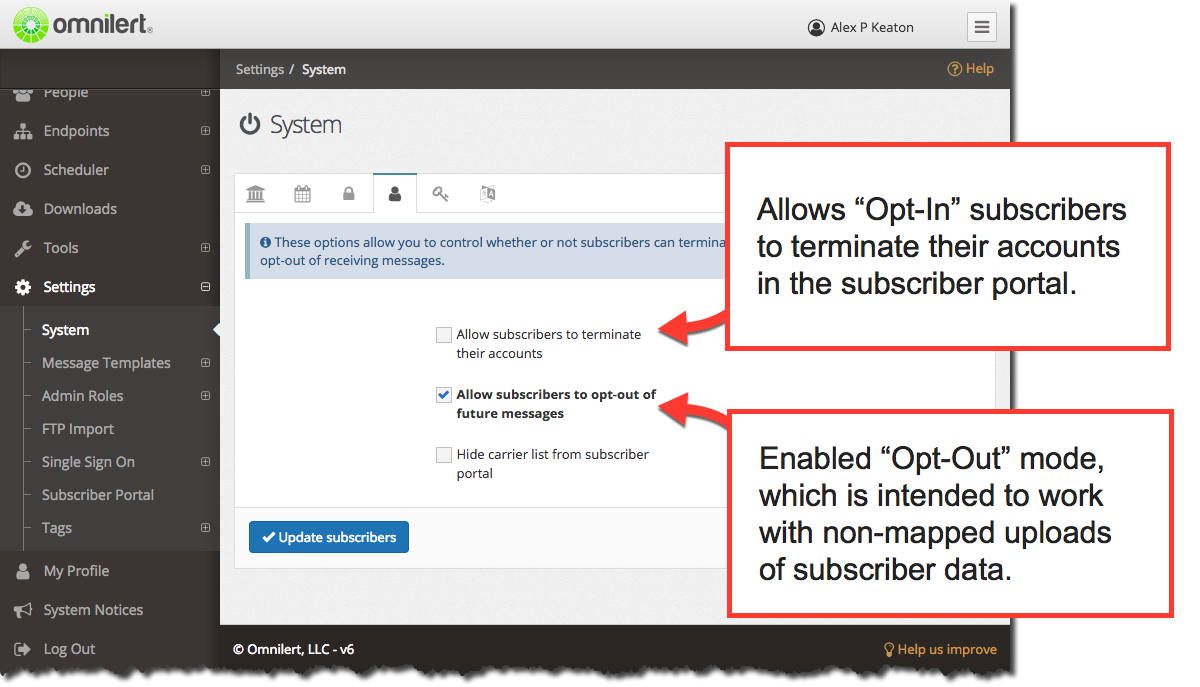 * Opt-Out Mode requires the organization to upload all subscriber data, ensuring that the information was collected legally and is approved for use in notification services. Please check with your local counsel to ensure that Opt-Out Mode is approved for your subscriber data.