As an administrator, you view each subscribers' Personal Access Code inside of their profile in the admin portal. (This can be useful if you're uploading or manually creating subscribers and not using the Subscriber Portal.)
To view an access code for a specific subscriber profile, locate the desired subscriber in the People >> Subscribers >> Active list and then click on their username to view their details.

Go to the Mobile app tab. You will see their personal access code presented. It will be a 10 character string, unique to that subscriber.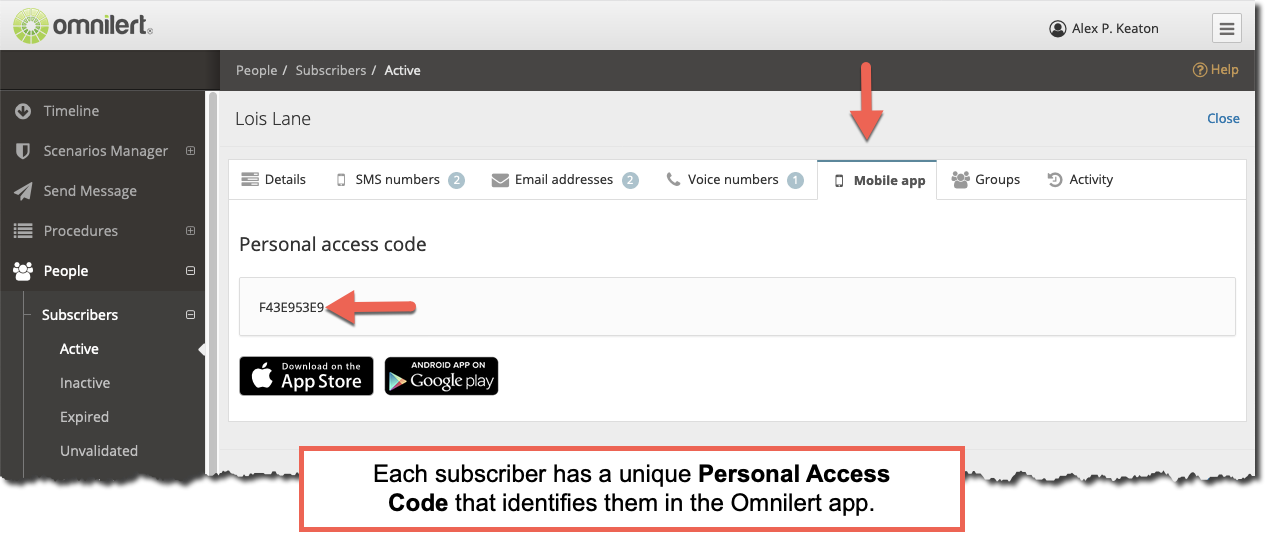 So, if a subscriber has downloaded the app, but doesn't know their personal access code, you can retrieve it for them from this section of their profile.
Note: Do not share the same access code with multiple people. Each subscriber has their own, unique code!