When the Omnilert App (mobile app or Desktop Alert v2) is launched for the first time, Omnilert will request a registration code. This code is used to link a device (iOS or Android) or Desktop to a specific Omnilert subscriber.
Each device will use its own, unique registration code provided by Omnilert.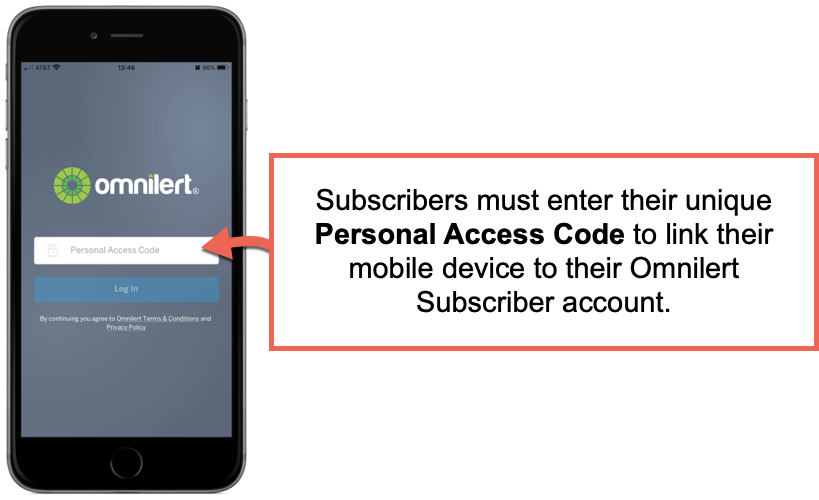 Once entered, Omnilert will know which subscriber uses that device and can target messages accordingly.
Providing the app registration code to subscribers
As app registration codes are unique for each subscriber's devices, the subscriber will need to know their code when setting up their phone/tablet.
There are three ways to provide a subscriber with their app registration codes:
Via the Subscriber Portal: A subscriber can add new devices and retrieve their code by logging into their subscriber account using your Subscriber Portal.

Via the Admin Portal: Omnilert admins can also add new devices for their subscribers. The admin must then provide the code to the subscriber directly outside of the Omnilert service. (e.g email, verbally, etc.)


Via an "app invite" email: Omnilert provides a utility to send your subscribers their Personal Access Code via email.
Looking for the app?
The Omnilert app is available for Apple (iOS) or Android devices. Subscribers can download the appropriate app for their mobile device from the links below: