There are two simple ways to add Subscribers to Groups via the administrator portal.
To view/adjust selected Groups for a Subscriber
To view the Groups selected for a specific subscriber, go to the People > Subscribers list and click on the desired subscriber.
Then visit the Groups tab within the Subscriber Details view.

The subscriber is registered to any of the groups that are checked and in bold print. Simply check or uncheck the boxes for the groups as desired and the selections will update automatically for this subscriber.
To add multiple Subscribers to a Group
A shortcut to add one or more subscribers to a group can be done right on the People > Subscribers list. Simply select one or more subscribers and then select Add to group from the menu.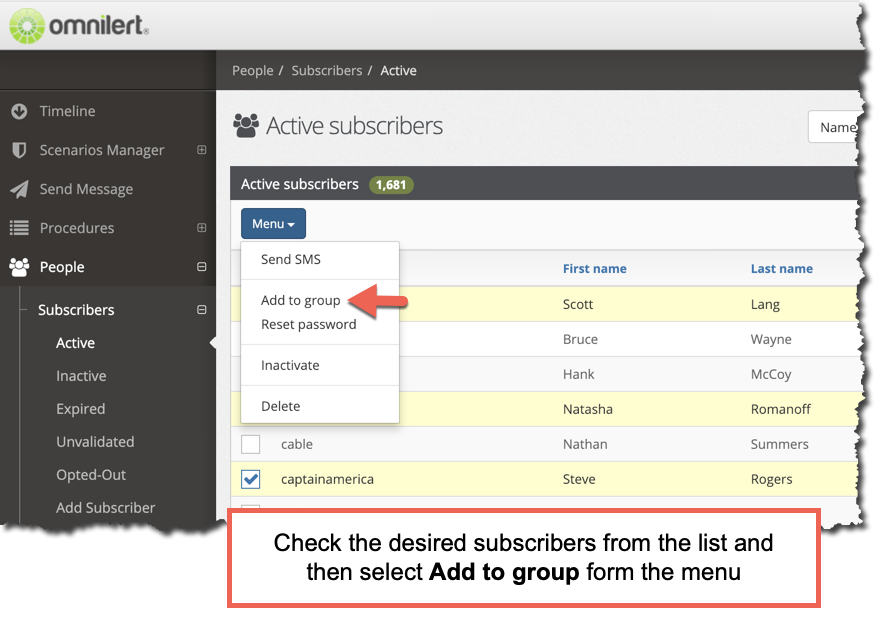 Then, select the desired group and click Add to Group on the popup.