Subscribers are the end-users who subscribe to receive your Omnilert messages via SMS (text messages), email, or voice calls.
To receive your alerts, a Subscriber must be active, validated, and not expired.
The list will show all subscribers. Note that there is a "Status" column on the right. This indicates the status of the subscriber's account:
Active = The subscriber's account is active and able to receive alerts.
Unvalidated = The subscriber does not have any validated SMS, Email, or a valid Voice number in their profile. These subscribers will

not

receive alerts.
Expired = The subscriber's account expiration date has passed.
Inactive = The subscriber has been set as "Inactive". Inactive subscribers will not receive alerts.
Opted-Out = The subscriber has "opted out" via the special "Opt-Out Mode".
Terminated = The subscriber has terminated their account via the Subscriber Portal.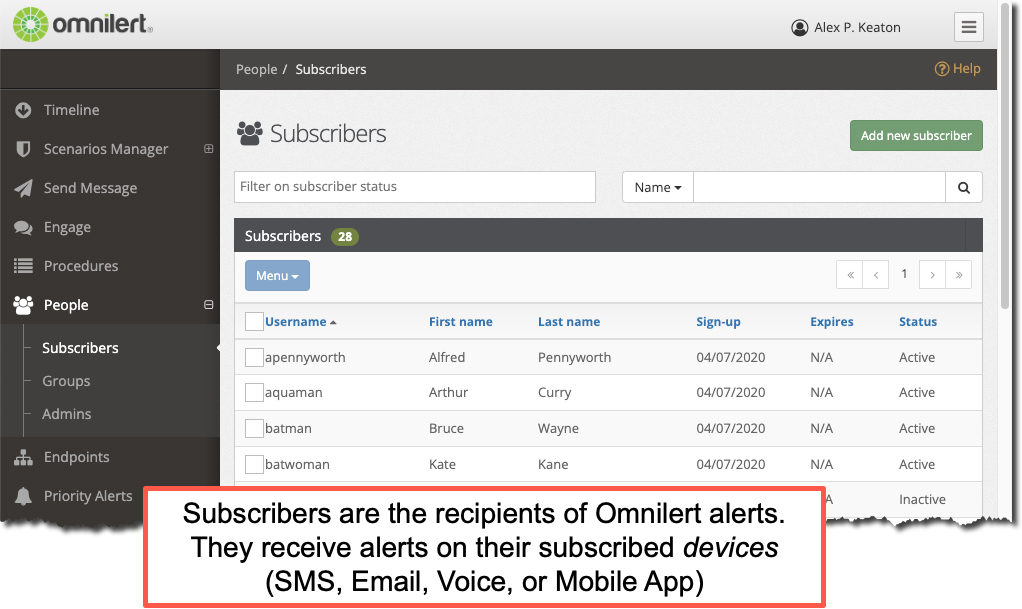 By default, Omnilert will display ALL subscribers (active, inactive, expired, etc)
To view a list of subscribers filtered by their status, use the filter options at the top of the list.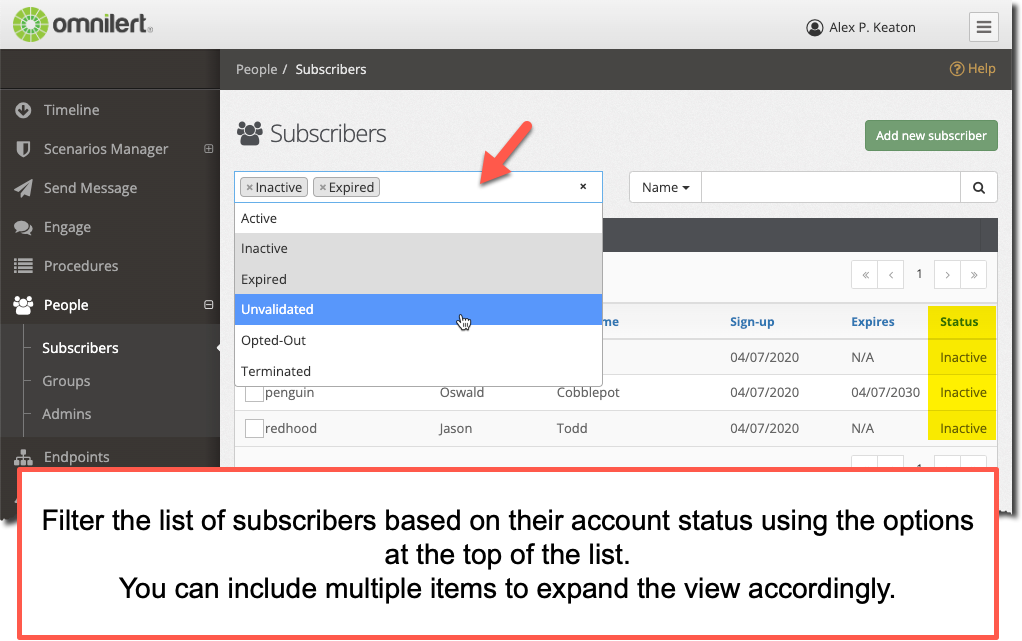 Advanced search functions at the top of the page are provided to allow you to quickly look for users by their name, number, email address, or groups.
You may view the details for a subscriber's account by clicking on their record in the list.