NOTE: This feature is being phased out of the Omnilert service. For two-way communications with subscribers, please see the "Engage" feature of Omnilert.
---
Typically, most Omnilert messages will be sent using the Send Message screen or using Scenarios to send to pre-determined groups of subscribers.
However, in some cases, you may want or need to send a quick text to just one person or a few selected subscribers.
To do that, Omnilert has a special option in the People > Subscribers > Active screen's menu.
Simply check the boxes for one or more subscribers and then select Send SMS from the menu.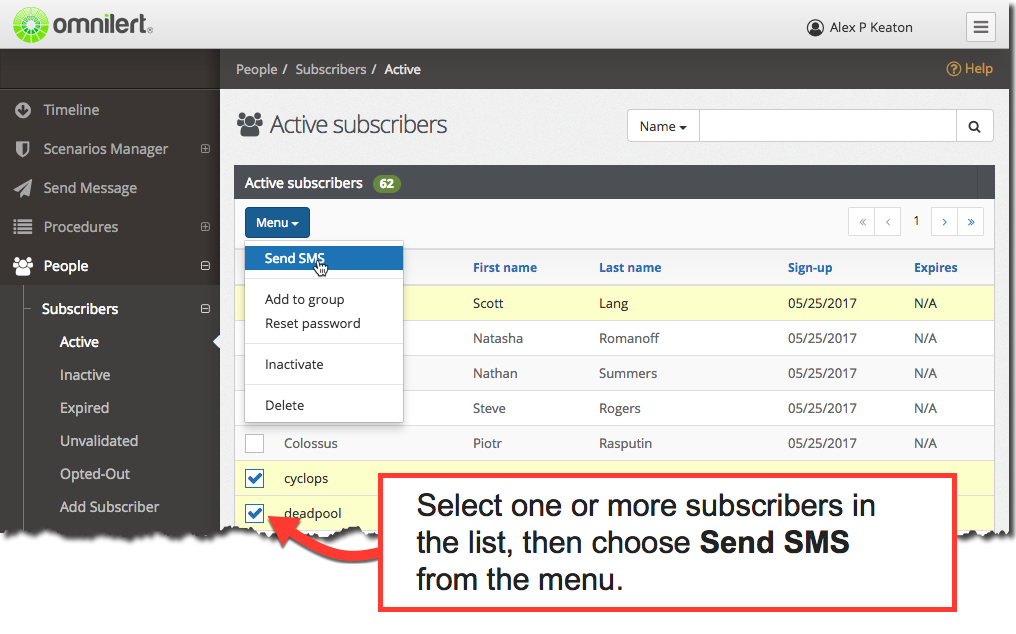 Then compose and send your quick SMS (text message). It will go to the selected recipients.