Active subscribers are current (not expired) subscribers who will be sent alerts to any active/validated devices in their account.
View a list of all "active" subscribers on the People >> Subscribers >> Active menu.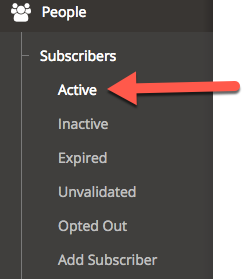 Subscribers that opt-in become active when they create their account.
To make one or more "active" subscribers into an "inactive" subscribers, select their name(s) from the list and then select "Inactivate" from the menu at the top of the list.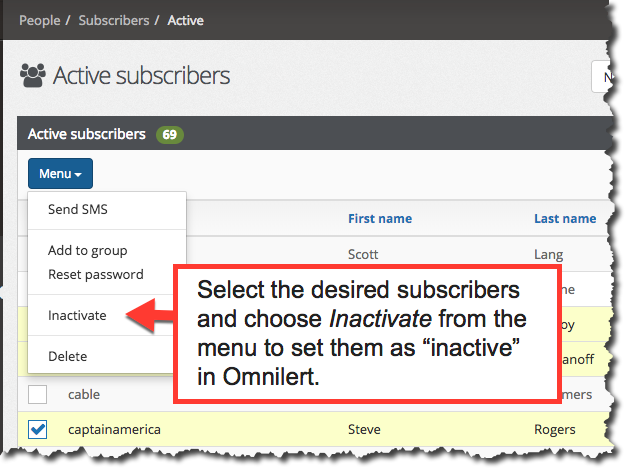 Those subscribers would be moved to the "Inactive" list. (Inactive subscribers will not receive alerts.)
Note: This list will not include expired subscribers.