When composing a message, you have the option to save the message as an Action for use with Scenarios.
Simply select Save as action from the Send Message button's drop-down to save the message content to an Action rather than sending it immediately.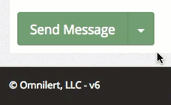 A pop-up window will appear.
You'll need to give this action a name and link it to an existing scenario.  Whenever that scenario is launched, this action will be included with it.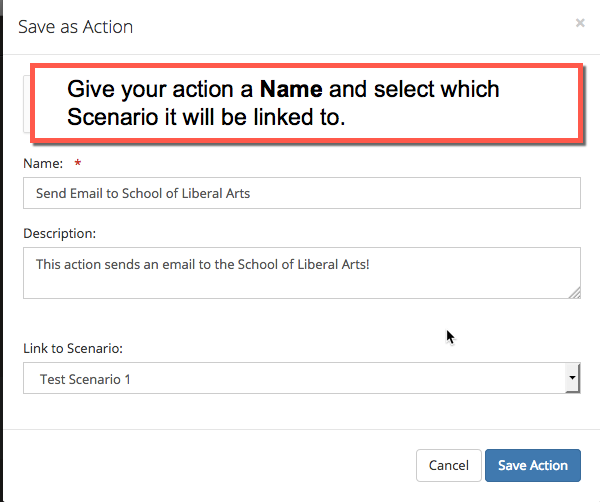 When ready, click Save action to save.