As an administrator, you may manually add subscribers in the Omnilert system's administrator portal.
To manually enter a subscriber in Omnilert, open People > Subscribers on the main menu and then click Add new subscriber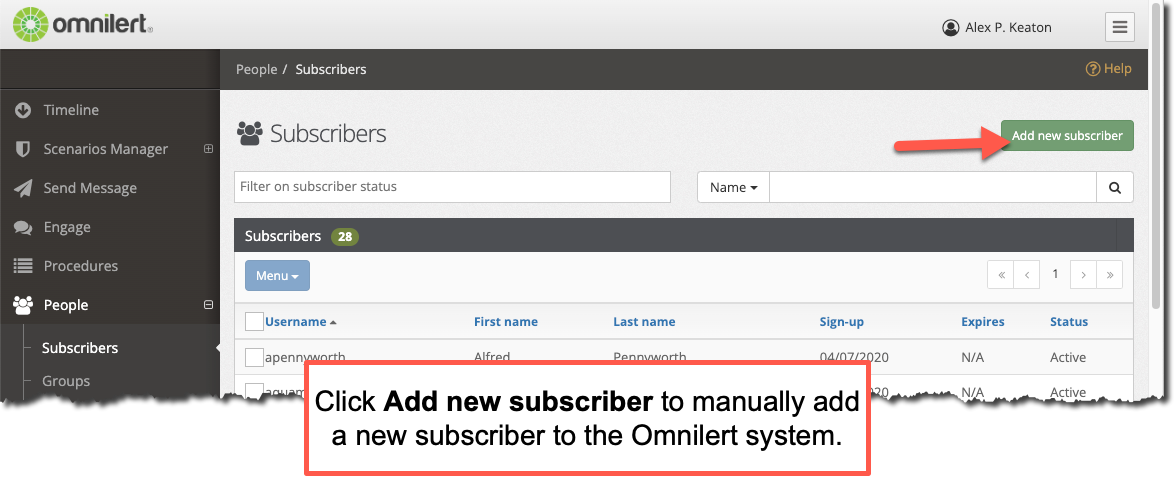 Then simply fill out the form to enter that new subscriber's information. (Enter a username, first name, last name, a password, etc.)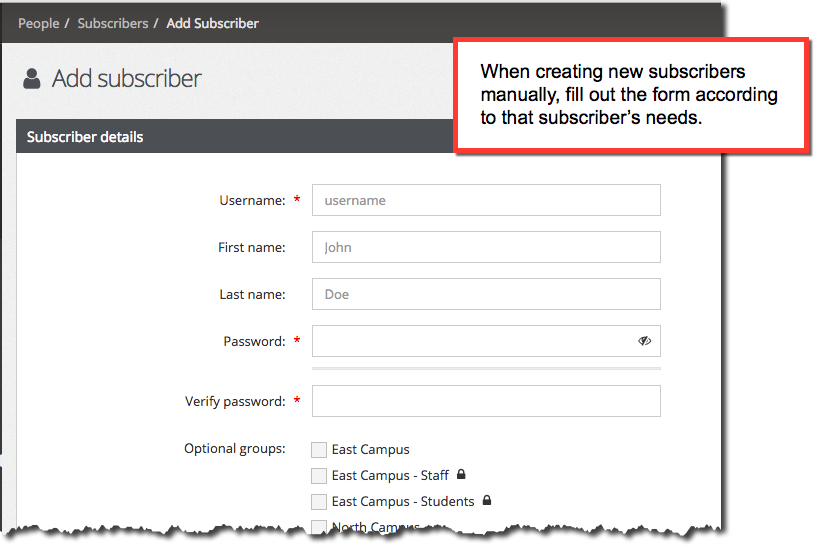 (The Groups and endpoints available will be determined by your account settings, of course.)
Add mobile phones and/or email addresses as appropriate. New devices added by the admin will be added as if they were already validated in Omnilert.
When finished, click Add subscriber to create this new subscriber.