When scheduling a message, Omnilert offers an optional add-on feature* to schedule recurring/repeating messages on a set interval.
The recurring interval options are:
weekdays - Every Monday through Friday but not on weekends (Saturday/Sunday). Note that this will include holidays.
daily - Every day of the week.
weekly - Once every 7 days.
monthly - Once per month on the selected day of the month. (Note: If the chosen day is the 31st, the scheduled messages will send on the last day of the month, even if that month doesn't have 31 days.)
yearly - Once per year on the selected date.
First, compose your message and then click the menu option on the Send Button shown below:

Then choose Schedule delivery to bring up the scheduling tool.
Set a 'Name' and 'Description' for your schedule. The name is used to quickly identify the purpose of the scheduled message.
Then select a start date/time and set the repeat interval as desired.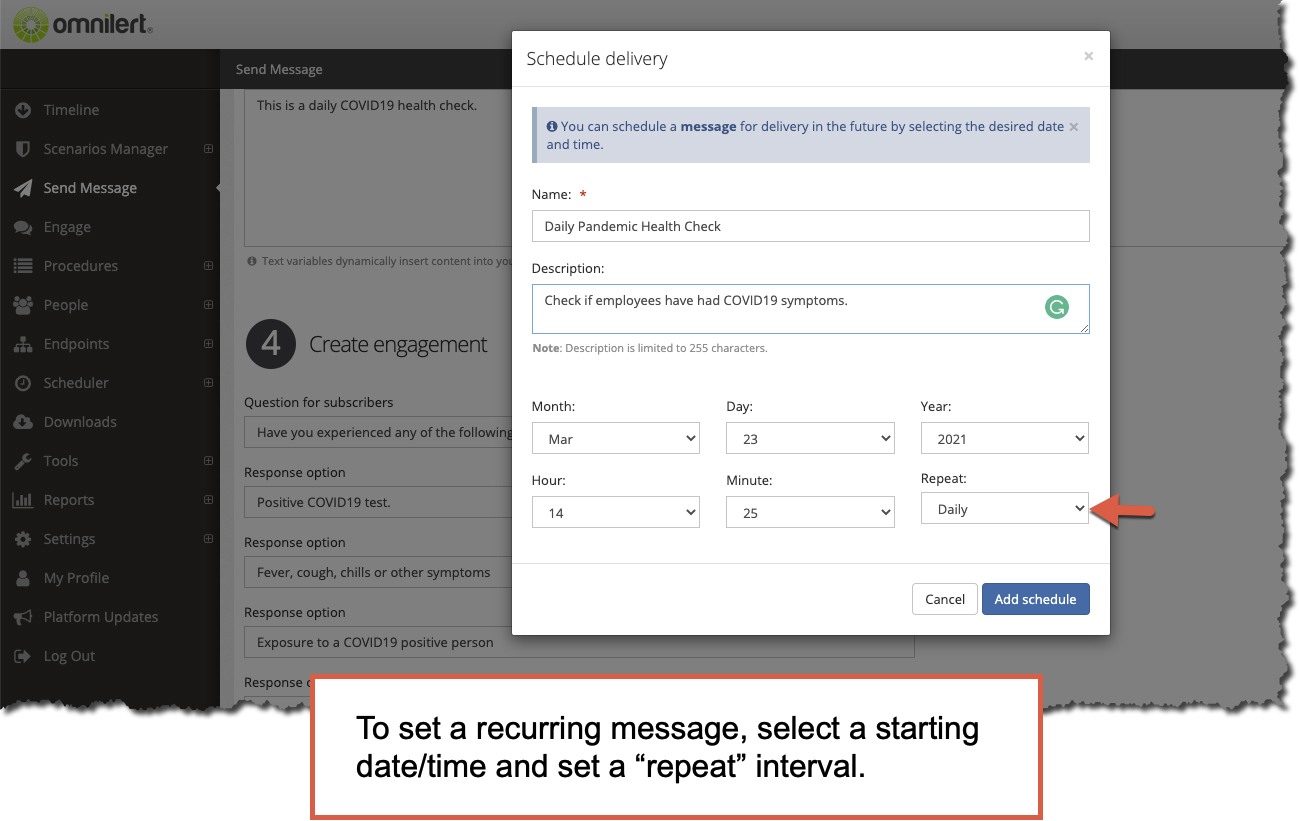 Click Add schedule to save the scheduled message.
Adding repeats to an existing scheduled message
To add a recurring interval to an existing one-time scheduled message (see Scheduling a message), edit the schedule to add an additional repeat delivery.
Go to Scheduler > Active and locate the desired message.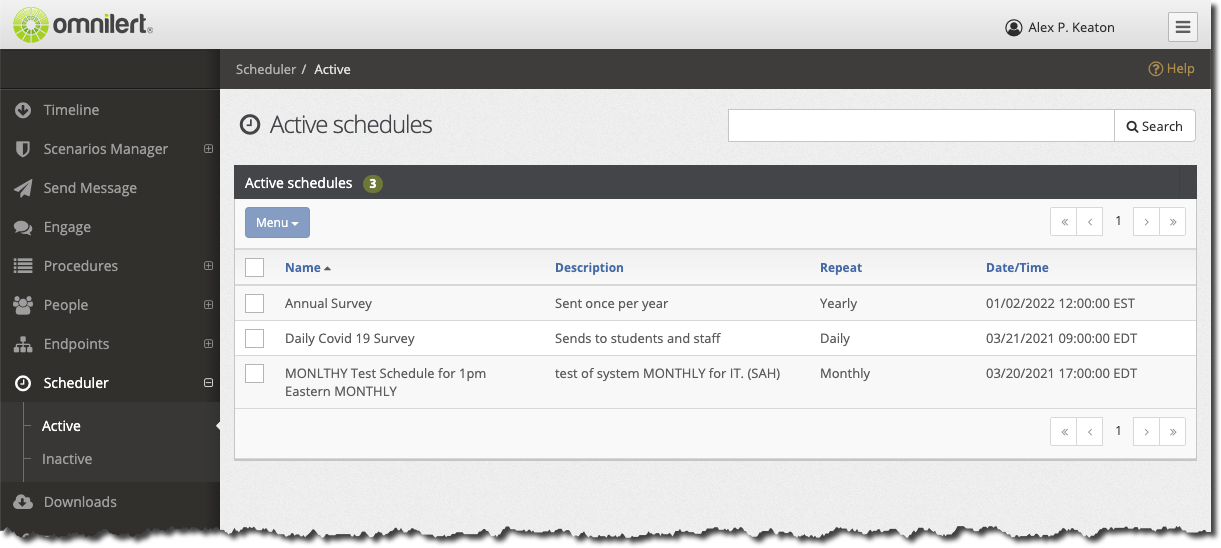 Click on the message in the list and go to the Schedule tab.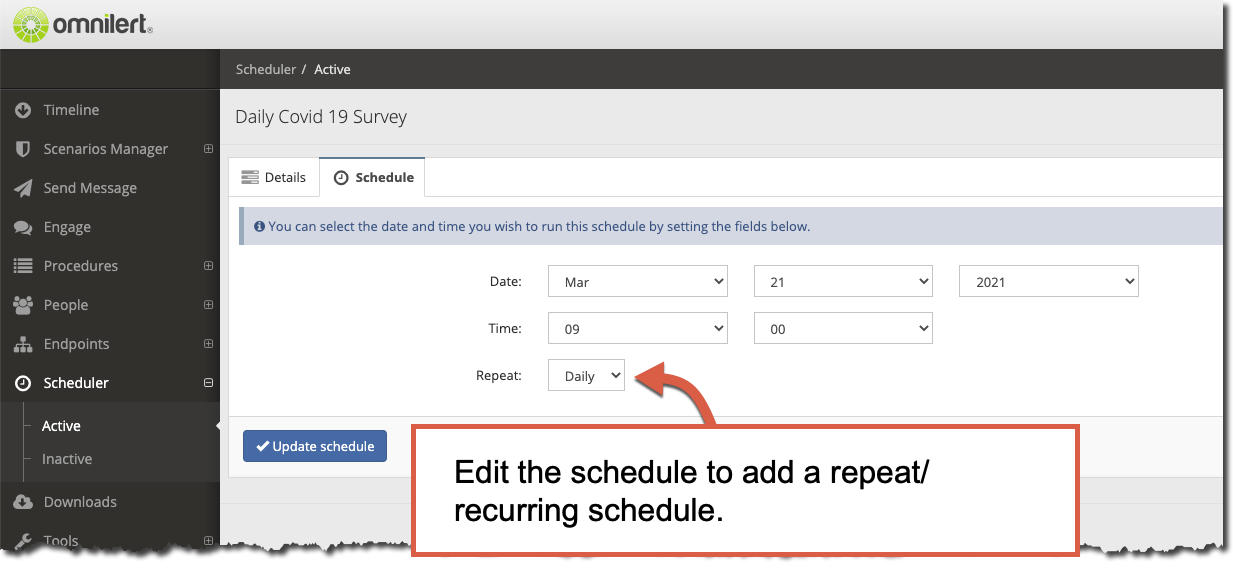 You will see a "Repeat" option to allow setting a recurring schedule.
Select the desired interval and then click Update schedule to save the changes to this scheduled message.
Scheduling a Scenario Launch
Much like scheduling a message send, a Scenario can be set to launch on a schedule, as well. Simply click the menu option on the Launch button and then choose Schedule scenario to open the scheduler tool.

*Recurring scheduled messages is an add-on feature. Check with your account representative to add this feature if desired.