Tags are used to label and sort Subscriber data. Tags also allow the sender to filter subscribers when sending a message.
For example, our "Sample Company" might create groups for each of several locations and then add tags for employees' roles within the company.
Then, when sending a message, the sender could select one or more locations (using groups) and then further filter those recipients based on their role within the company (using tags).
Create and manage Tags on the Settings > Tags menu of the administrator portal.
Creating a Tag
Creating a tag is simple. Select Settings > Tags from the main menu. Click Add new tag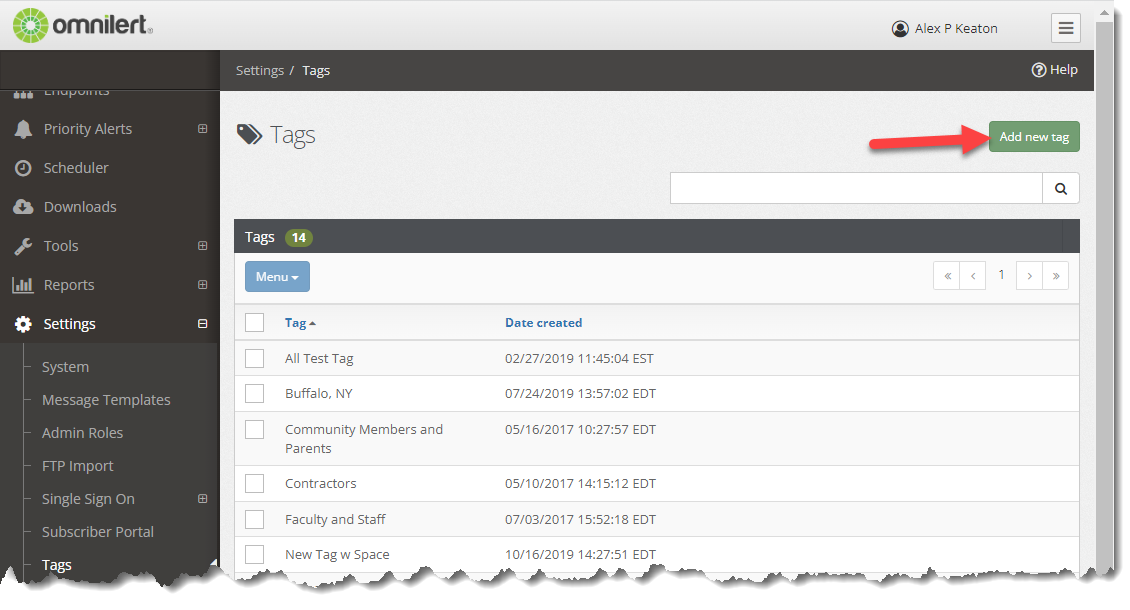 Then enter a name for the new tag. When ready, click Add tag.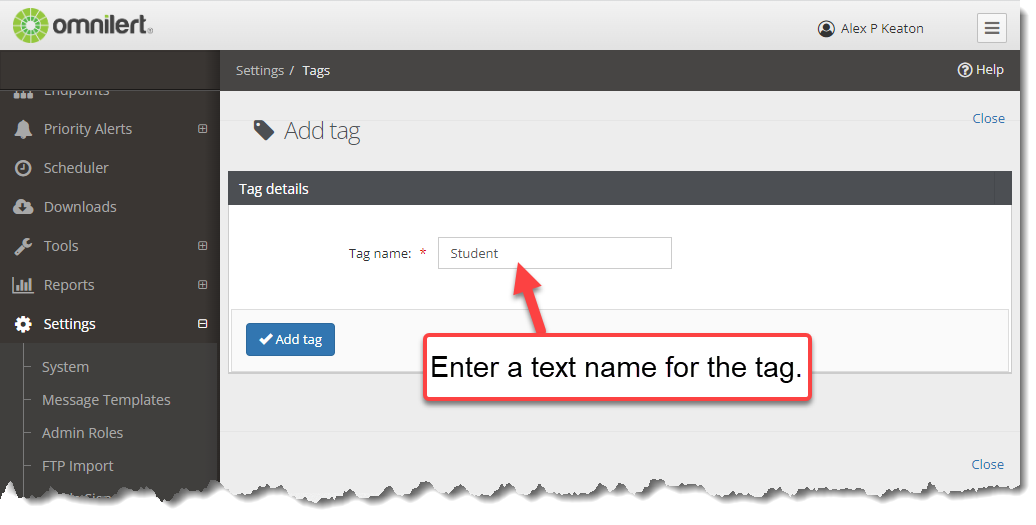 Once a tag is created, it can be assigned to individual subscribers manually or via the upload and/or API functions of Omnilert. Please note that tags are managed by admins. As such, subscribers cannot add/remove their own tags in the Subscriber Portal.
See: Using Tags [VIDEO]