The "My Profile" option allows the adjustment of the currently logged-in administrator account.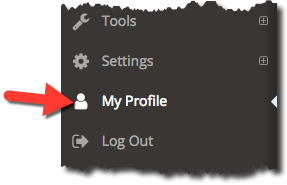 You may edit fields such as your login username, first/last name, contact number and any other info available, aside from your Admin Role.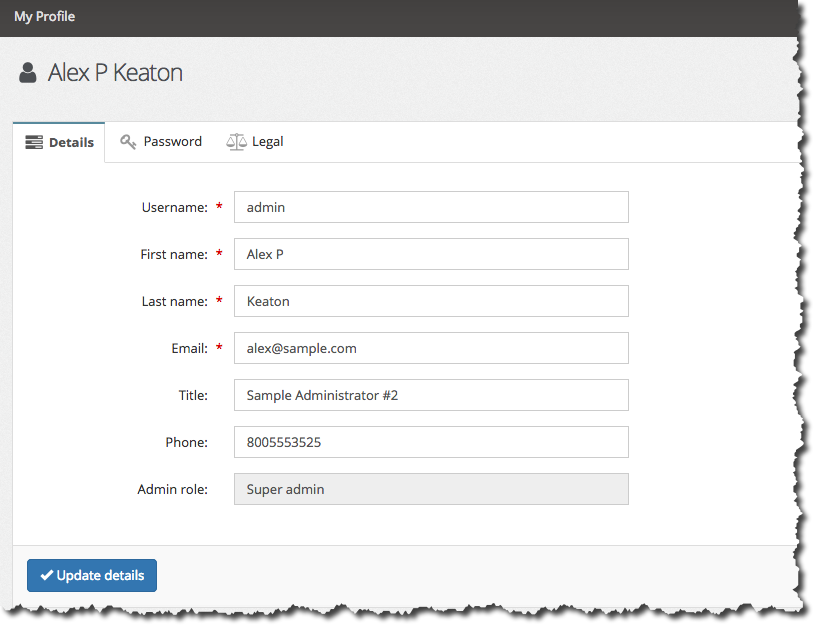 Changing your admin password
Change your administrator password on the "password" tab of the My Profile page.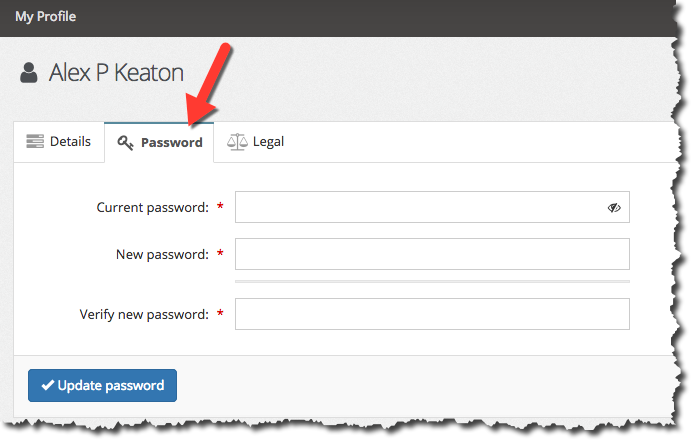 Note: Password strength and length requirements can be adjusted in the Password Policy section of the settings.