NOTE: Endpoint Profiles is an optional add-on to the Omnilert service. You may need to contact your account manager to add this additional feature to your system.
---
Endpoint profiles provide a speedy method to change the settings/parameters for three messaging endpoints (Email, SMS, and Voice) using pre-set options and settings.
Once configured, your admins will see an option to choose from a list of "Endpoint Profiles" when composing/sending new alerts from Omnilert.
Each endpoint profile will have its own settings for SMS (texts), emails, and caller ID for voice calls.
This feature can be useful to customize Omnilert messages for a specific purpose or location on-the-fly.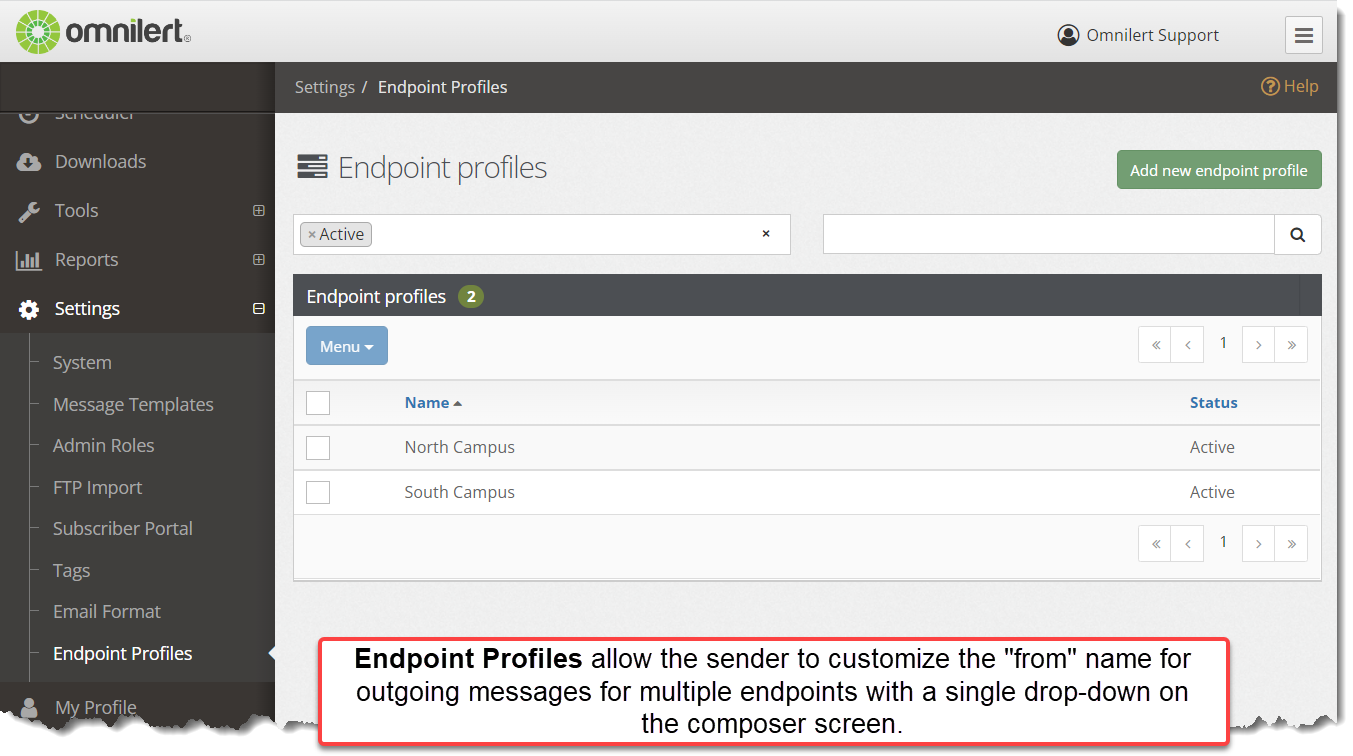 Creating and configuring Endpoint Profiles
To create a new Endpoint Profile, go to Settings > Endpoint Profiles and then click Add new endpoint profile

Next, enter a name and optional description for the endpoint profile.
The name should be something that your sending admins will recognize, such as the location or purpose that this endpoint profile represents. For example, if you need to brand messages for two campuses (North Campus and South Campus), you would name the endpoint profiles accordingly.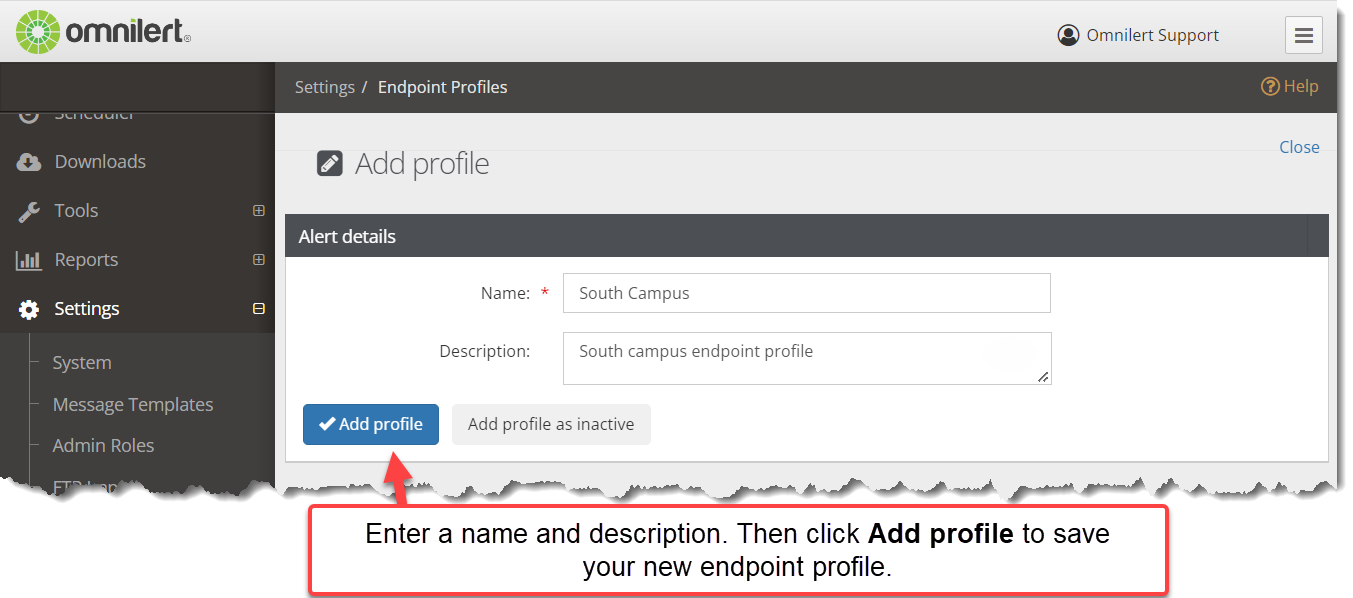 Once a new endpoint profile is created, you'll still need to customize the settings for its endpoints.
Click on the new profile from the list in Settings > Endpoint Profiles.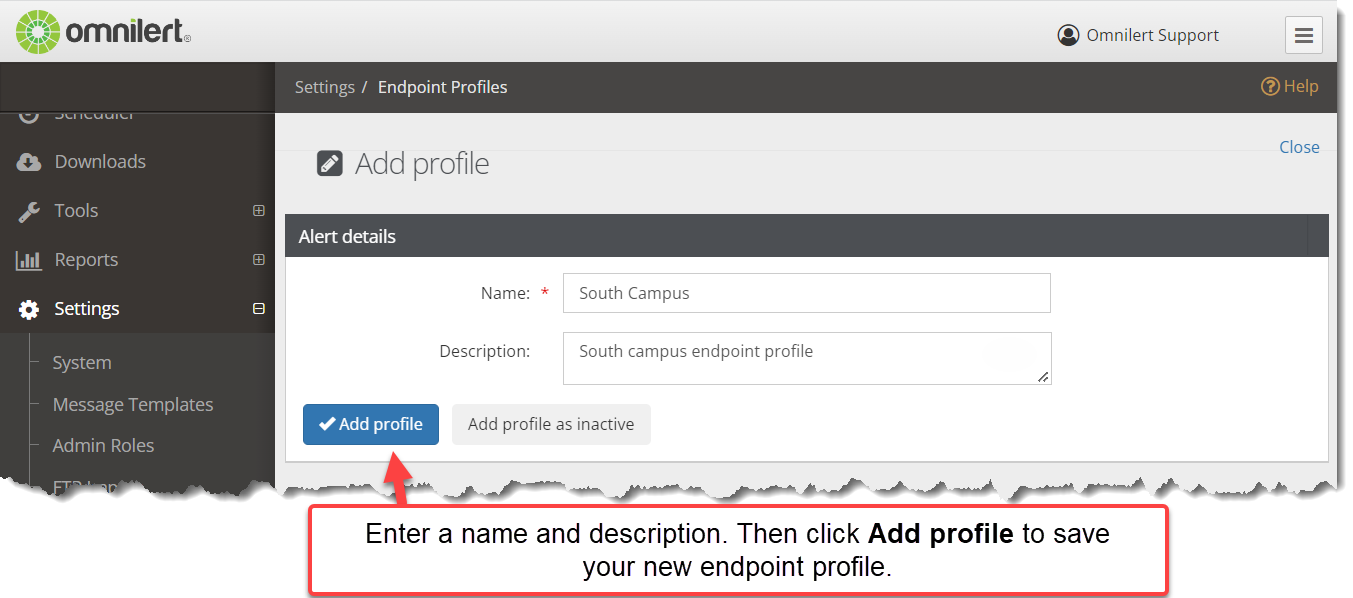 Each profile will have its own settings for Email, SMS (text), and Voice. Customize each profile as appropriate. When the profile is used in a message, all three endpoints will use the corresponding settings.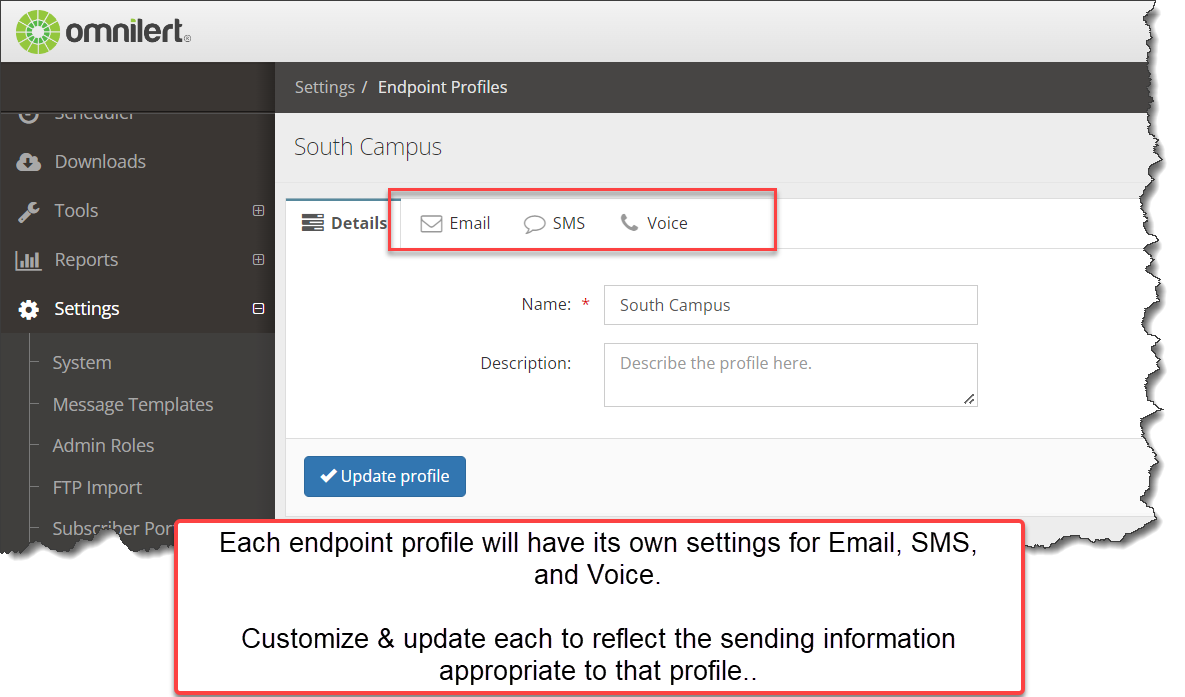 Using an Endpoint Profile
Once configured, a new dropdown for "Endpoint profile" will appear on the composer for new messages.
If no option is chosen, Omnilert will use the "default" settings for the message. Simply select the desired endpoint profile from the dropdown to override the defaults.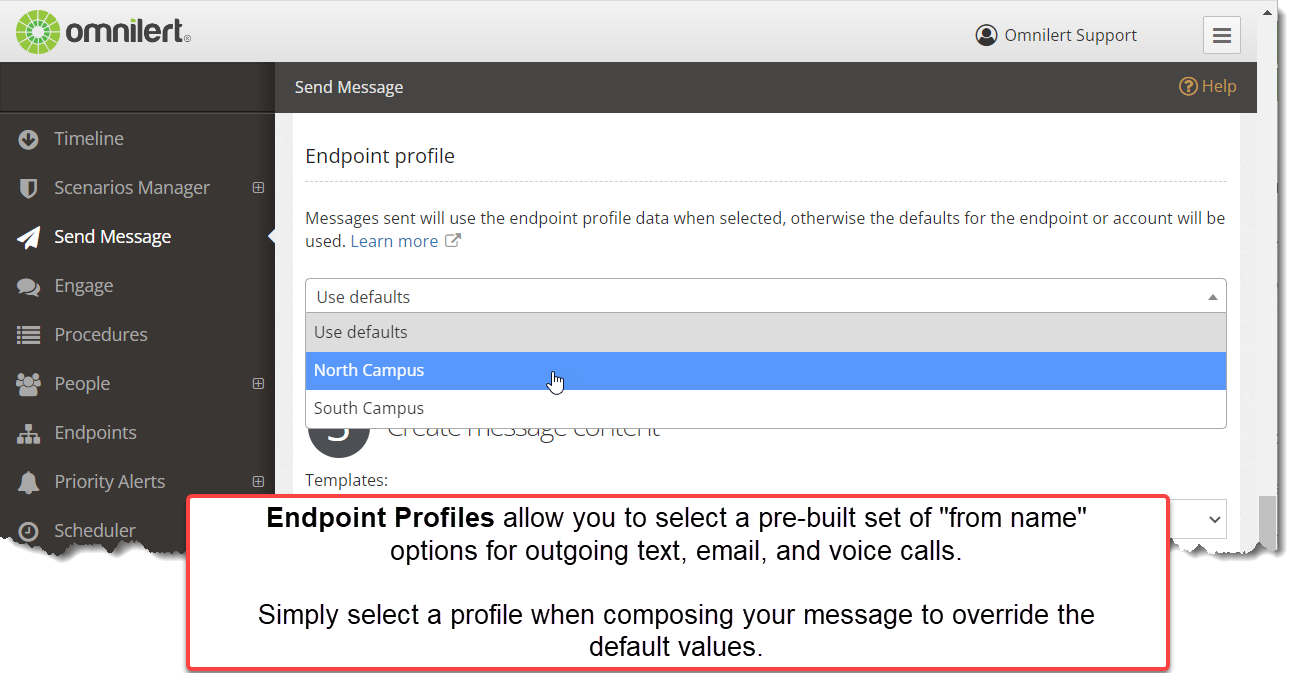 So, in the above example, a message sent using the "North Campus" profile will use the customized branding for North Campus for SMS, Email, and Voice calls.