To view the detailed information about a group, simply click on the group's name in the list of "Public" or "Private" groups.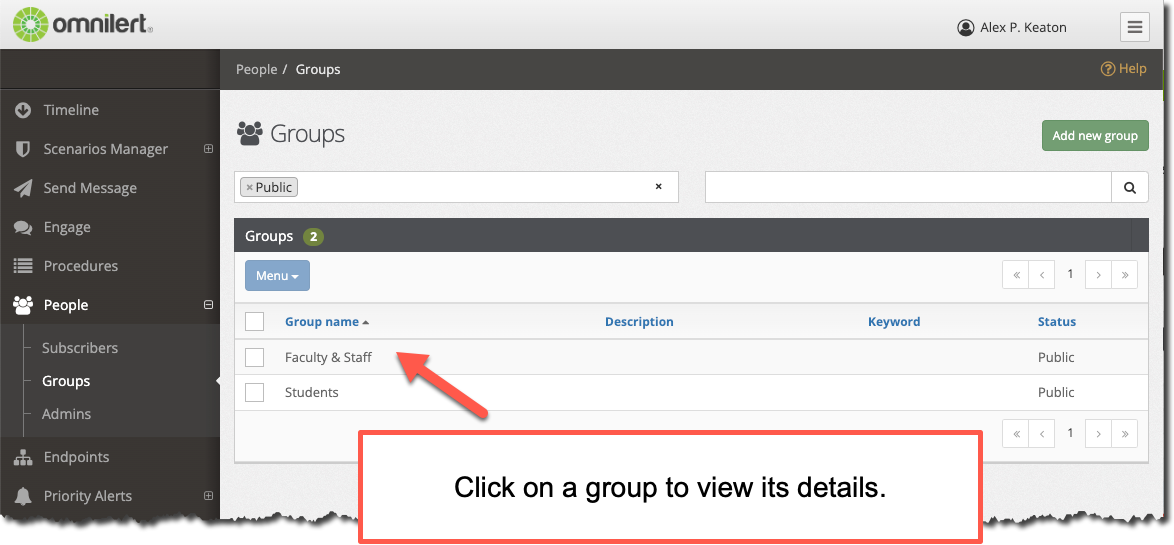 The details for a group will include the following tabs.
Viewing Subscribers in the Group from Group Details
To view members of the group, click the Subscribers tab. By default, the system will display only members of the group.
Clear the "Show group members only" box to view all subscribers and add new members to this group.