To view and/or edit a Group's assigned admins, go to People > Groups and click on the desired group in the list.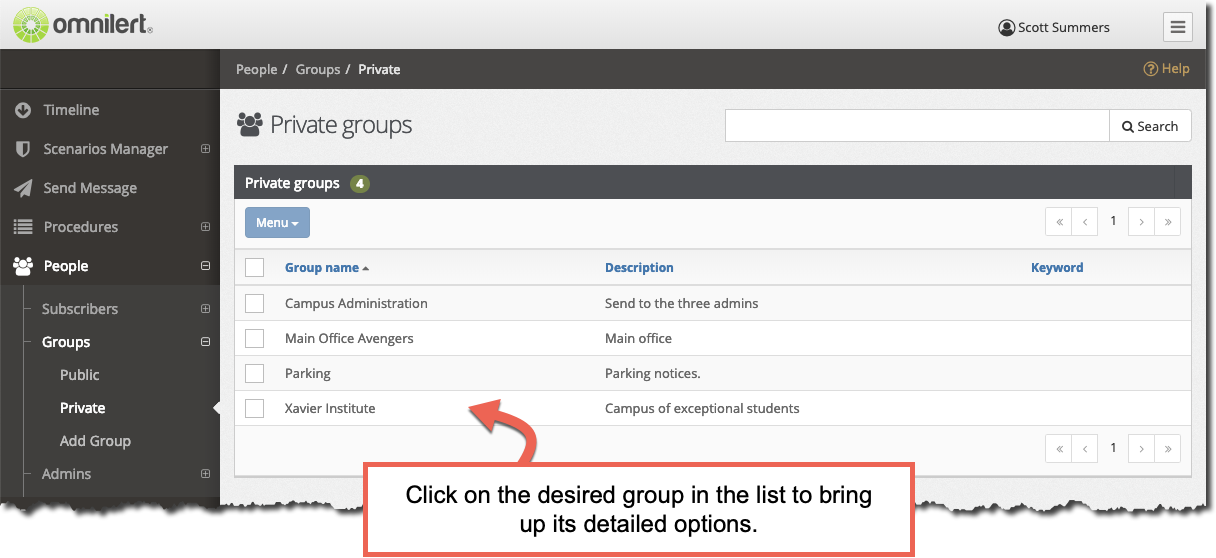 Then select the Permissions tab to view the assigned admins for this group.
Any admin with a checked name is assigned.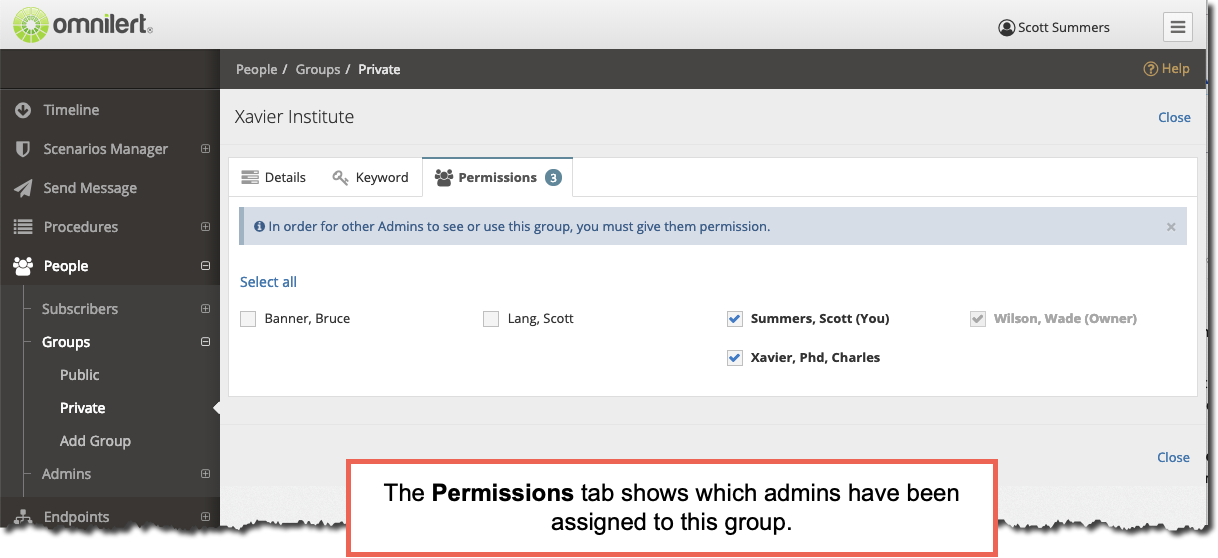 Assigned admins will see this group in search lists and the Send Message page. The original creator of the group will always be selected and marked as the "owner" of the group.
Note: Admins with "View All Groups" permission, such as Super Admins and the Account Admin can see all groups regardless of whether or not they are assigned.