The Omnilert subscriber portal provides a simple website that your subscribers can use to access their accounts. 
Typically, this portal us used for "opt-in" implementations, where subscribers may self-register and maintain their own contact info.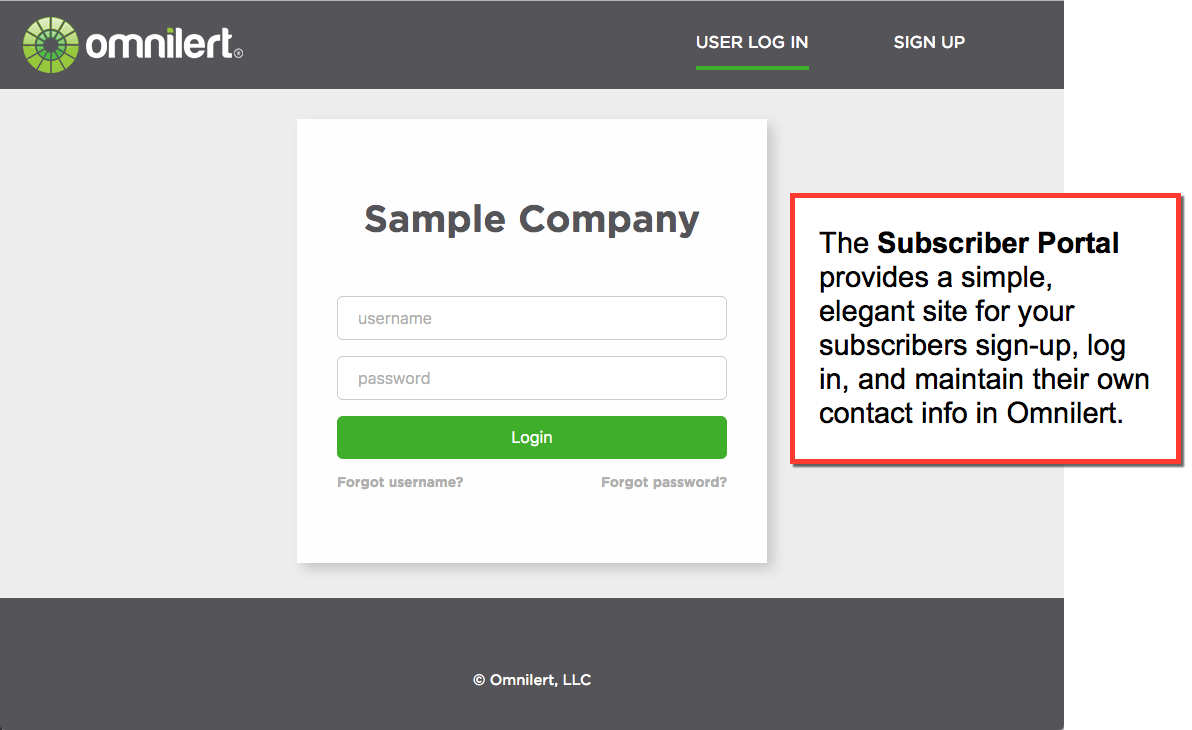 The subscriber portal also includes a registration page where your new subscribers can opt-in for service by filling out a simple form.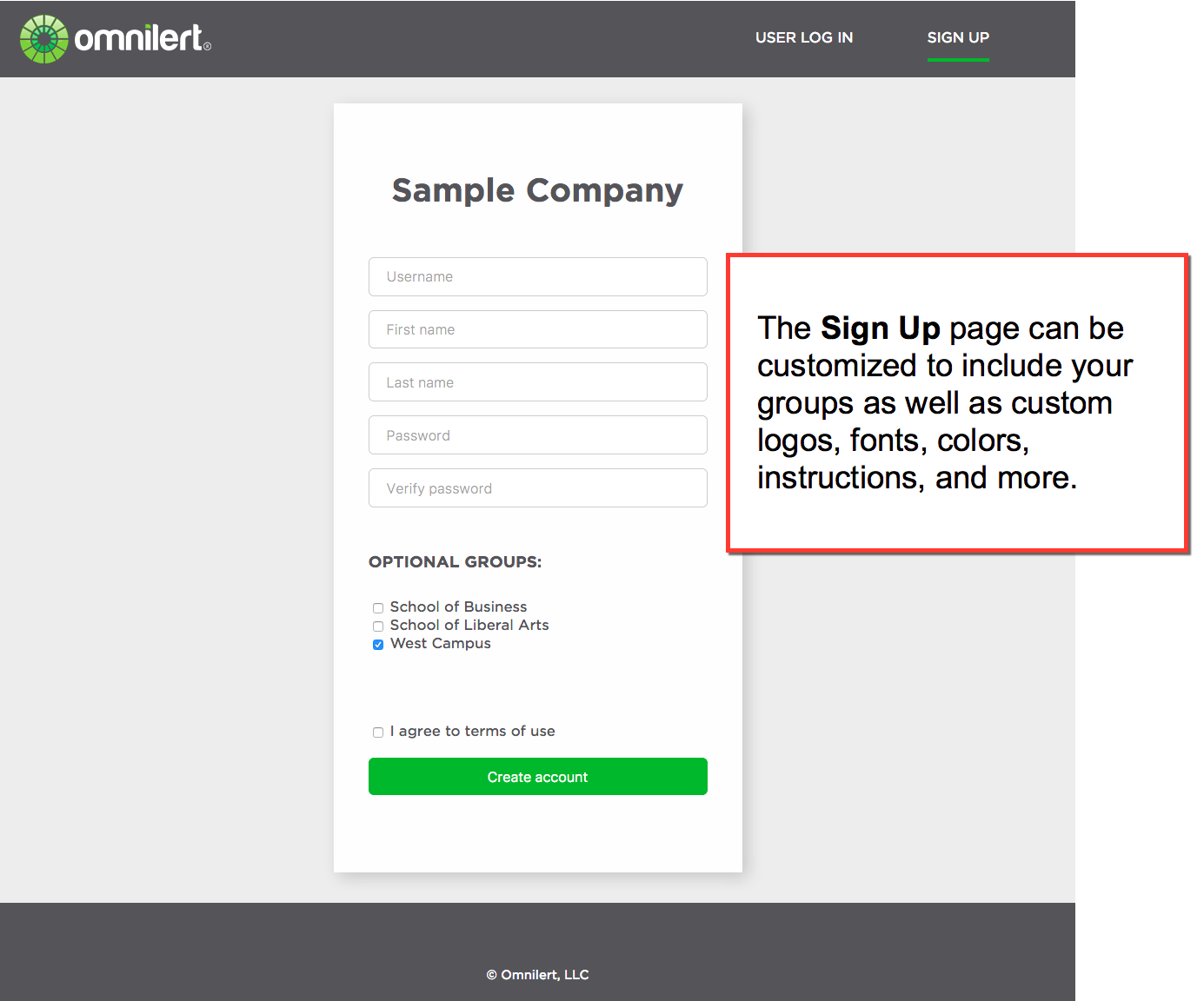 New subscribers are immediately logged into their new Omnilert subscriber account.
Once logged in, they will be able to manage their contact info ("Services"), group selections ("Groups"), and subscriber account information ("Account").

Services:
The services page of the subscriber portal lists each of the subscriber-facing endpoints that are enabled.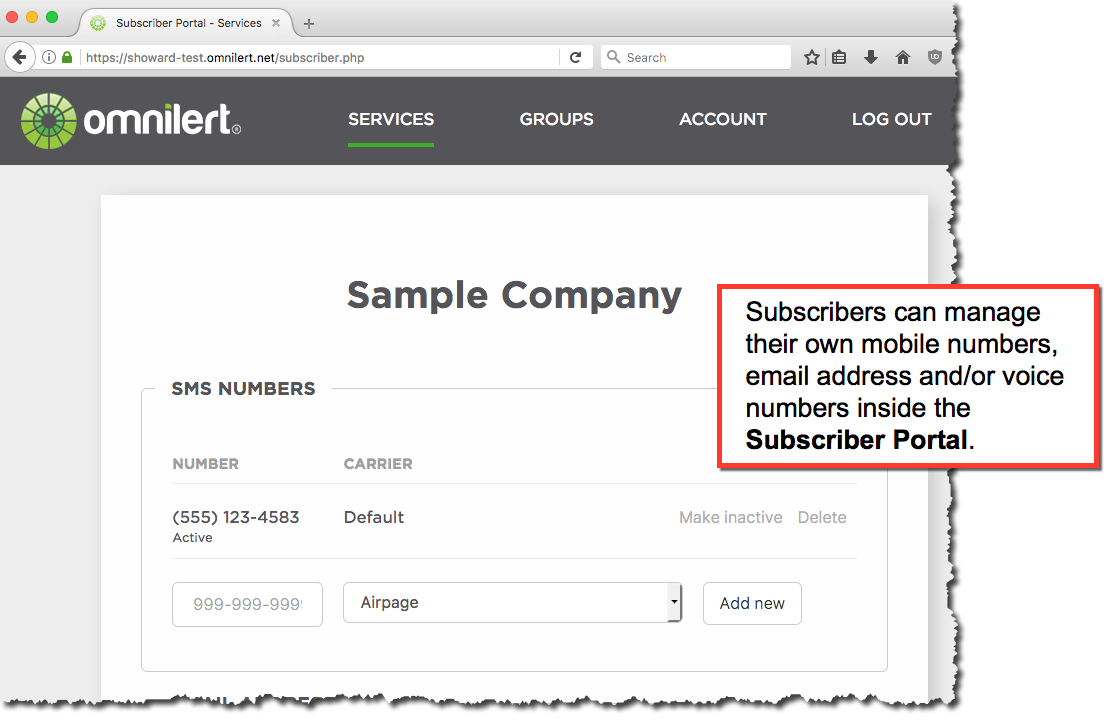 Subscribers can add/remove phone numbers and email addresses. They can also set devices to "inactive" if they want to temporarily suspend service to a number or email address for a while. 
Groups
The Groups page allows your subscribers to manage their subscriptions to groups within your account. subscribers can always unsubscribe themselves from groups. 
subscribers can add any public groups that exist within the account.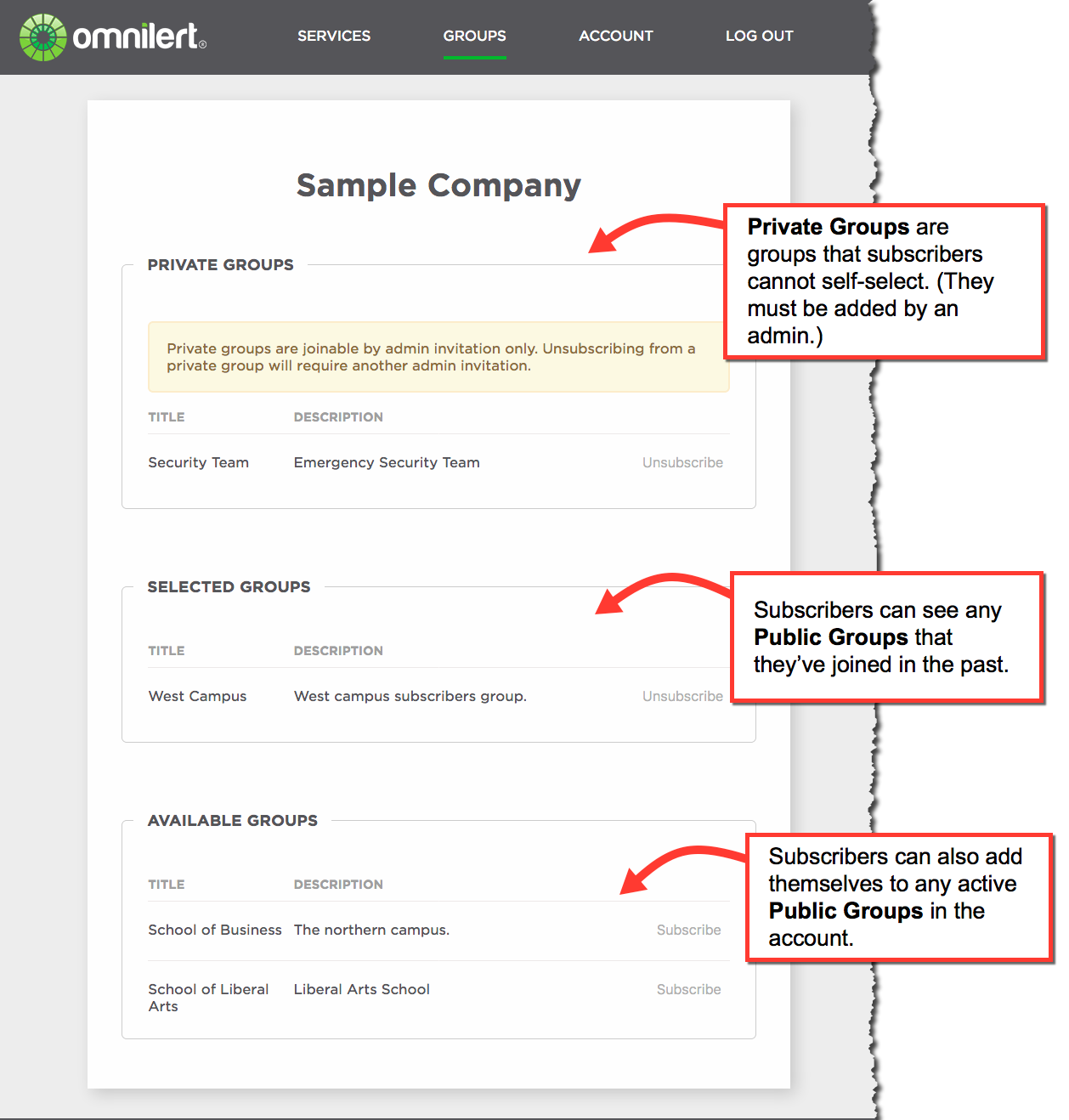 Account
The Account page in the Subscriber Portal allows the subscriber to modify specific settings for their own subscription account.
There are two possible options on the Account page:
Change subscriber password:
The subscriber can change their Omnilert password. This password is used when logging into the subscriber portal only. (LDAP and/or Shibboleth/SAML logins are not affected by this option.)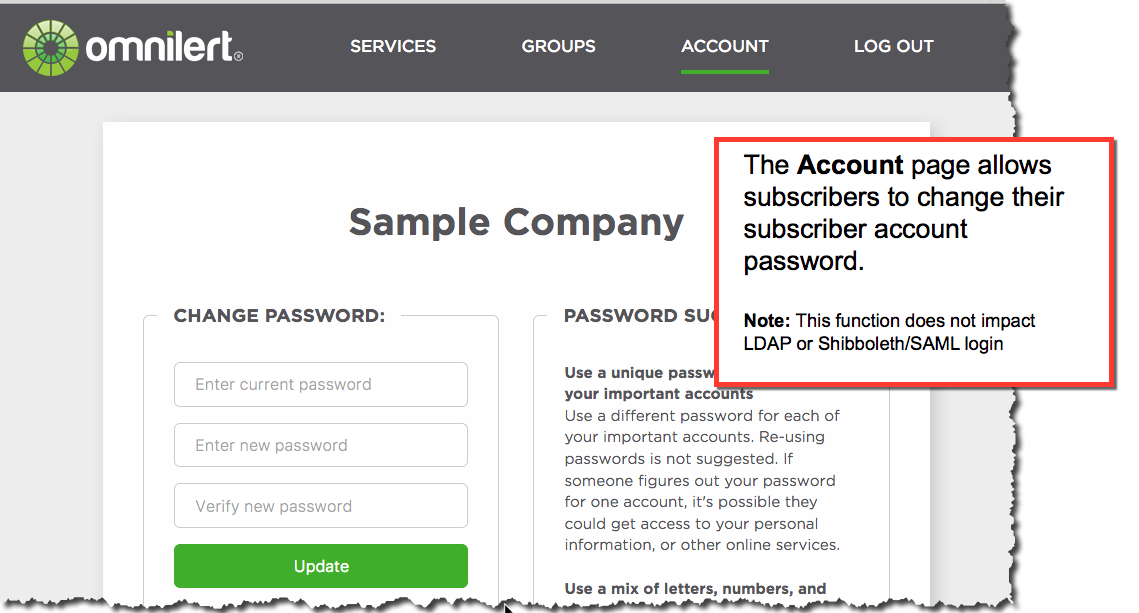 Preferred Languages:
Subscribers can indicate their preferred language, which is used for the optional Language Filter feature when sending alerts.

Configure the languages offered in the Languages section of the System Settings.
Account Termination:
The optional Account Termination setting allows subscribers to remove their Omnilert account.  
If an end-user terminates his/her account, the account is set to "inactive" and the subscriber will not be able to re-register that username without admin intervention. 
This setting is not enabled by default.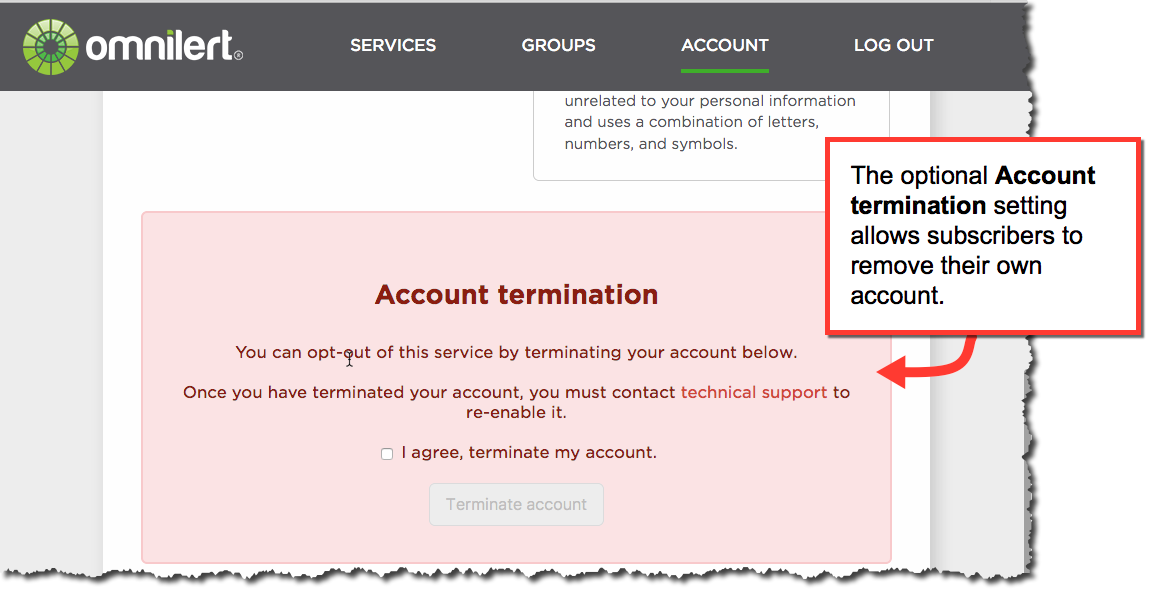 How to customize your subscriber portal

The default subscriber portal shipped with Omnilert uses a basic, neutral color theme that fits most organizations. In many cases, very little change is required. However, we know that many organizations have a real need to re-brand Omnilert. 
When it comes to branding your Omnilert subscriber portal, there are many options using custom CSS markup.
Watch this video for a walk-through of customizing the portal with your logos, fonts, colors, and instructions. Also, be sure to check out our community site and check with your Omnilert account manager.
---
Note: Your Omnilert account's subscriber portal will typically be located at "https://yourdomain.omnilert.net". (Your subscriber portal's exact address will be sent to you with your initial account info.)