The Custom verbiage option allows you to include a special title and description for your Omnilert Subscriber Portal.
This is typically used for branding and to include some extra instructions as needed. These are completely optional settings the Subscriber Portal will function without them.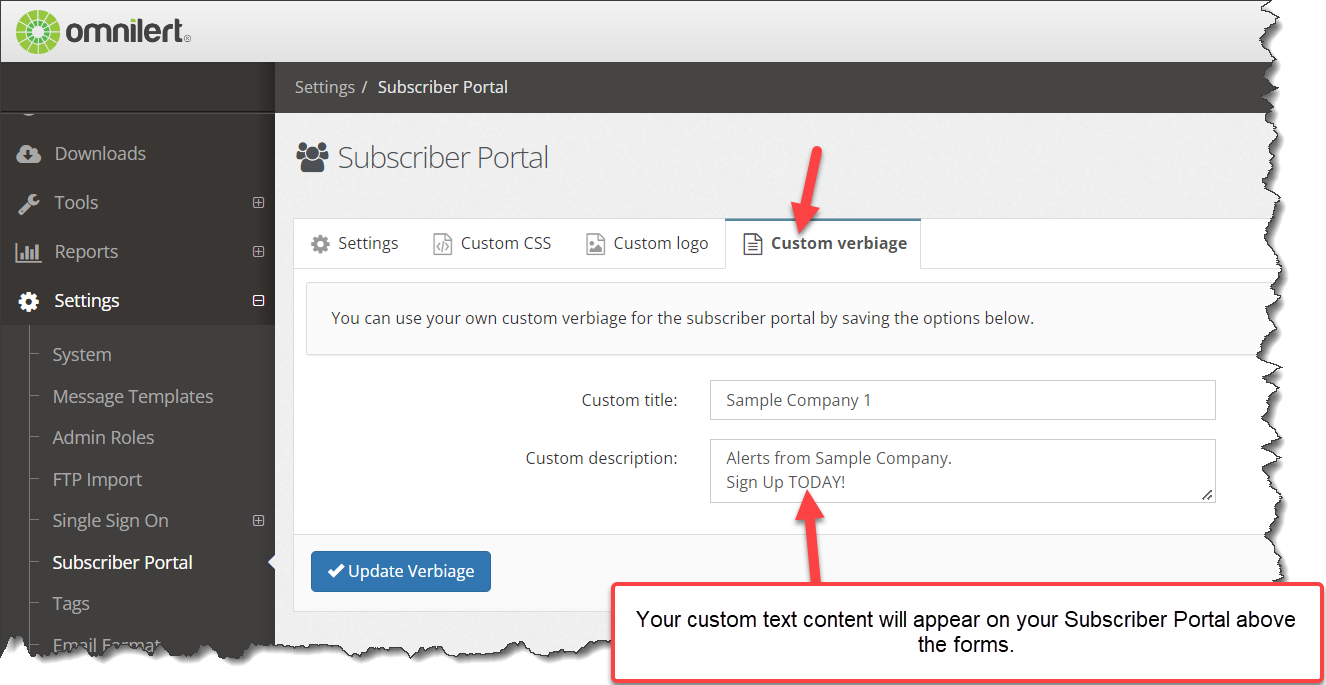 When updated, the new content will appear on your Subscriber Portal: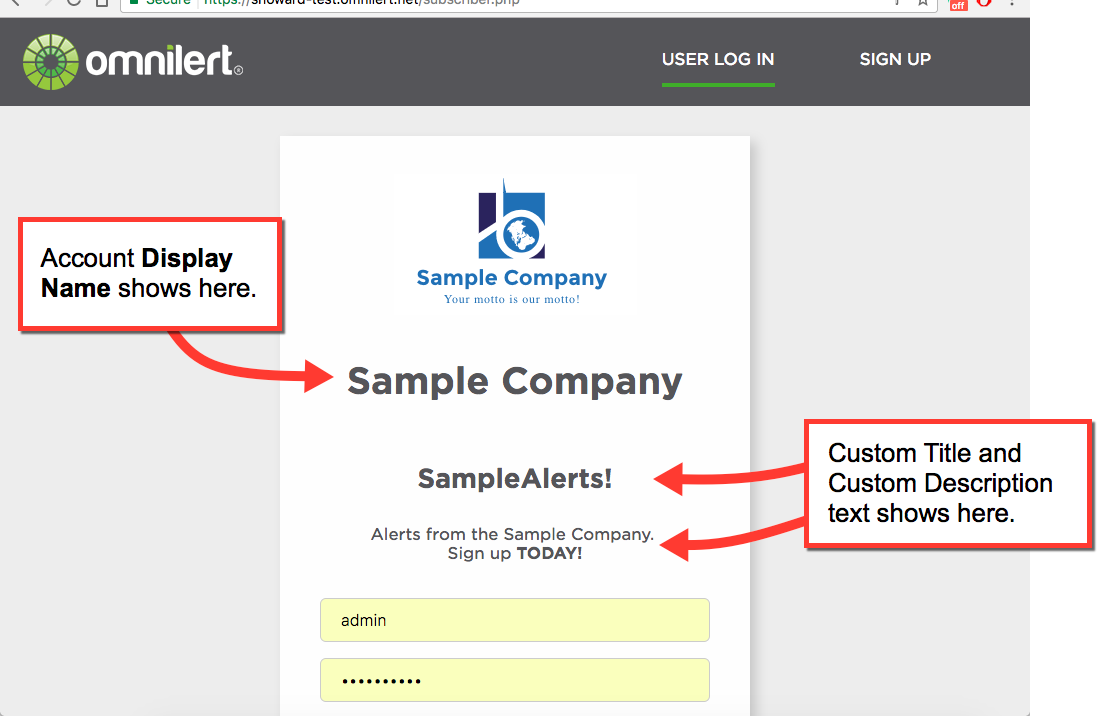 Some uses for Custom verbiage:
To brand your Omnilert Service (beyond your logo or account display name).
To tell your subscribers any special instructions, such as "use your email as your username!", "don't forget to select your shift group", etc.
Note: As of 6/3/2022, the Custom description will no longer allow HTML tags, such as <strong>, <br>, <p>, <li>, and <a href> (web links). This change was required to meet security standards for the site.