The Tools >> Activity utility is provided to view recent activity by administrators and subscribers within the Omnilert system.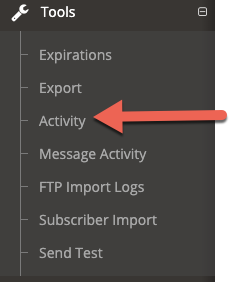 This feature allows quick and easy tracking of changes to subscriber data, settings, login dates/times, and other critical auditing information.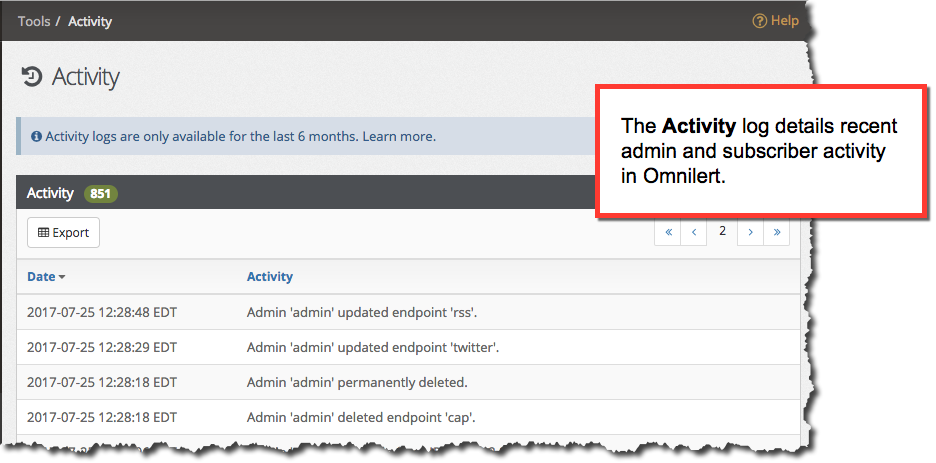 To export the detailed history from your, click the Export button at the top of the list.

The system will generate an export that can be downloaded from the Downloads page as a CSV file.
---
Tip: The Activity log shows subscriber and admin activity for the last 6 months. If you wish to track activity for longer periods, we recommend regularly downloading a copy of the activity logs and archiving them offline for your reference.