When recipients sign up (or are added by an admin) into the Omnilert system, they may have an "expiration" date set for their subscriber account.
Expired subscribers no longer receive any Omnilert alerts (texts, emails, voice calls) and do not count towards any licensing for the service.
To update multiple subscriber expirations at once, you may use the Tools >> Expirations utility.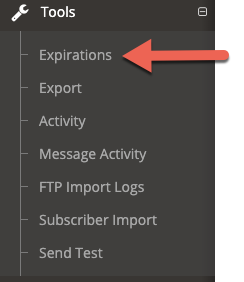 This feature allows you to selectively update subscribers based on their current expiration date, or even delete all expired users to clean up the system, removing old subscribers that are no longer using the service.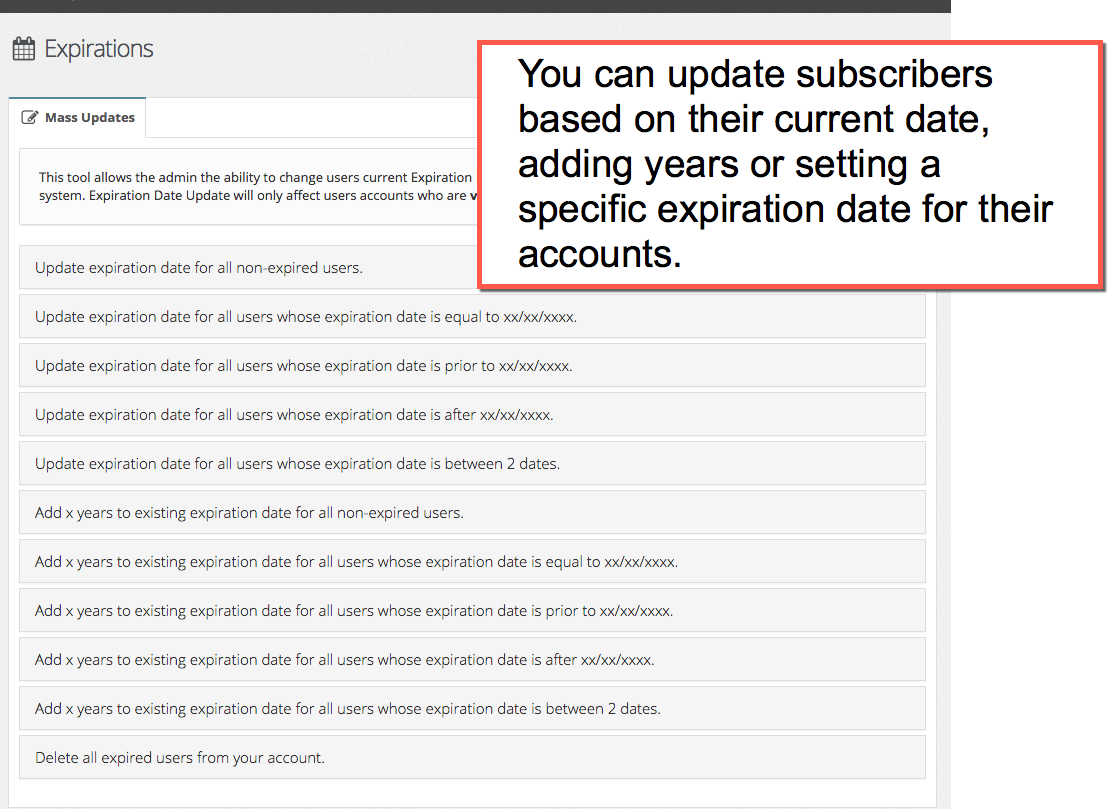 For example, if I'd like to add 2 years to the expiration for all of my currently unexpired subscribers, I'd choose the following options: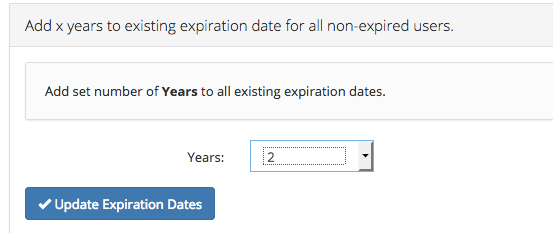 Then click Update expiration dates and the matching subscribers will be updated.
Note: As with any database update, proceed with caution. Changes made with this utility can affect multiple subscribers. If you have any questions about which selection will best work for you, submit a request to Omnilert support for assistance.