Priority Alerts (Weather Alert, Tip Reports, Custom Alert, and Gun Detect) can all be set to automatically launch a given scenario whenever an alert event occurs.
Note: This is an optional setting.
Enabling Auto Launch
Simply set the Auto launch scenario to the desired scenario and update the settings for that type of Priority Alert.
Once set, whenever a priority alert event occurs, Omnilert will automatically launch the selected scenario.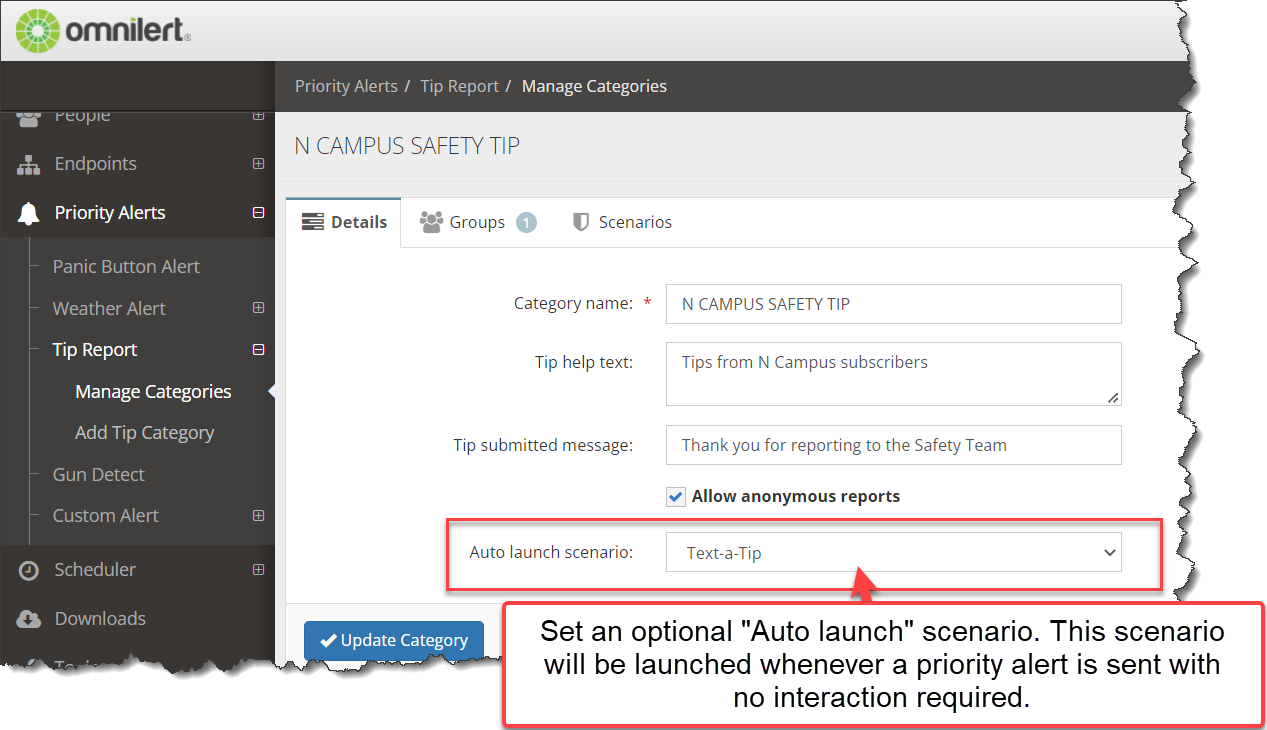 Please note: Use extreme caution when enabling this feature. Every priority alert received will automatically trigger the attached scenario. As such, enabling this feature could cause your Omnilert service to send many messages if several priority alerts come in rapid succession. It is recommended to not set an "Auto launch" scenario unless you are 100% certain that you want the scenario to run automatically for every event.