Omnilert's Safe Walk feature is designed to allow your community members to travel safely late at night without fear.
By enabling the Safe Walk feature, your subscribers can report when they are going to be on the move and they can activate an alarm notification if they feel threatened. An automatic alarm will be sent if they do not end their walk within the expected timeframe, as well.
Safe Walk notifications will be sent to your team (a private group) as priority alert cards. using the Omnilert Mobile App.
When a subscriber begins a new Safe Walk, your team will be sent a priority alert card with the following information about the walk:
The name of the subscriber
Their device location (approximate)
The expected duration of the walk.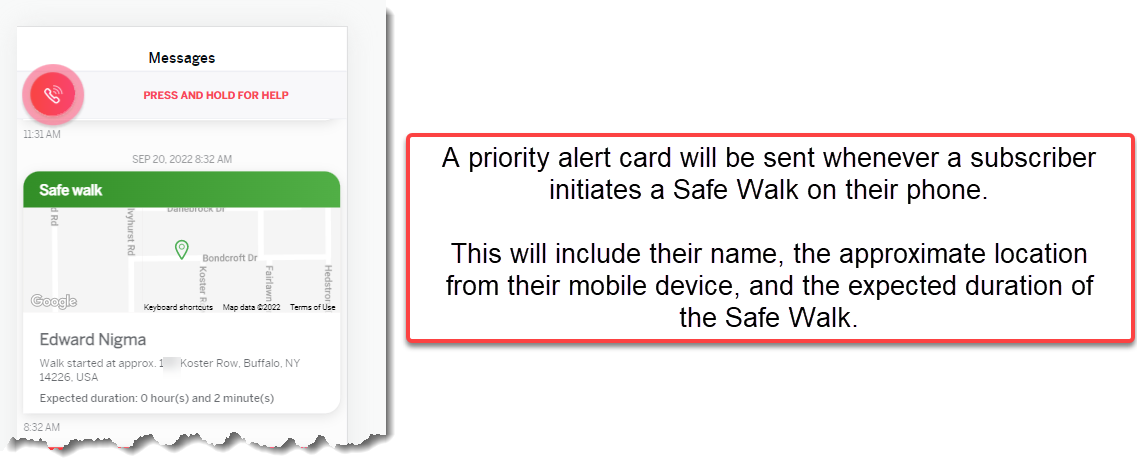 At this point, your team knows that this subscriber is in transit to their destination. If they should manually trigger an alarm or fail to arrive and/or end their walk, you will receive a second priority alert card with a red banner.
This card will also include their information and the approximate location at the moment the alarm was triggered.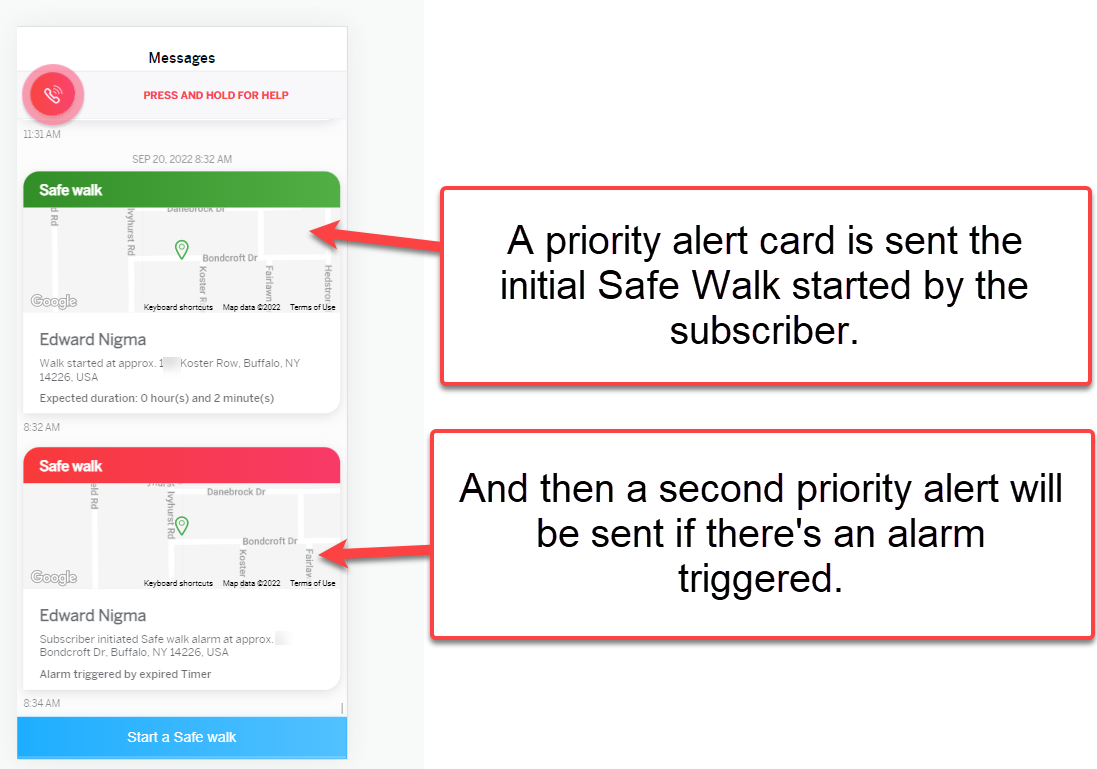 Resolved Safe Walk (After an alarm was triggered)
Once the subscriber reaches their destination or an alarm is no longer needed, the subscriber will either end their walk or cancel their active alarm.
This activity will update the walk or alarm card for your team by changing it's banner color and marking the card as "Resolved" with a note.
A resolved/canceled alarm will appear as shown below:

Ended Safe Walk (No alarm was triggered)
In the majority of cases, safe walks will end without incident. The subscriber can/should then press the "End" button in their Omnilert app to end the walk.
This will also mark the Safe Walk card as "Resolved".