Priority alerts are alerts sent directly to the Omnilert Mobile App via automated triggers and external services.
These alerts are targeted to selected private groups within your Omnilert service account. Typically, the recipients of priority alerts are key personnel such as emergency response team members, senior staff, or other decision-makers within your organization.
A priority alert can be purely informational or, optionally, include buttons to launch scenarios or other pre-scripted responses.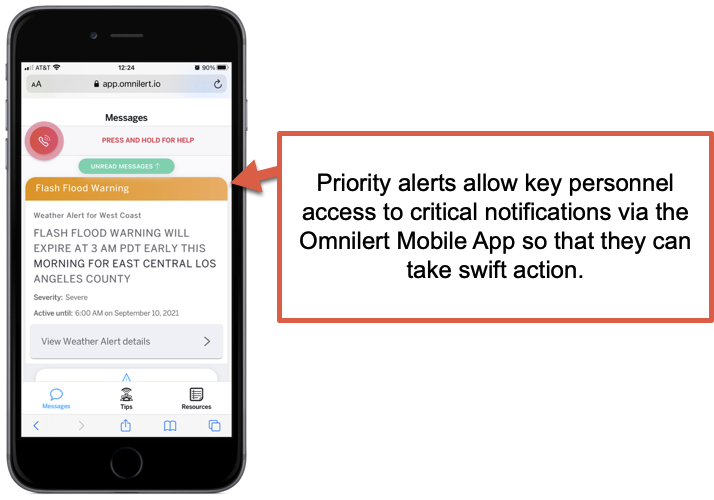 How are Priority Alerts generated?
These special alerts are launched automatically by Omnilert's various add-on features systems: