When sending alerts to the Omnilert Mobile App endpoint, Omnilert can collect responses from subscribers via the app.
You can add a question/prompt as well as response options for this message by clicking on the app endpoint in Step 2 and then adjusting the items shown below: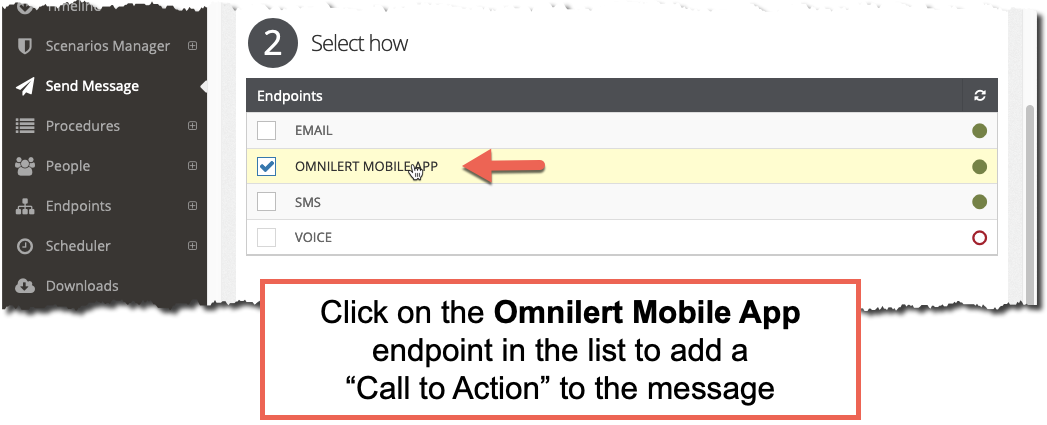 Next, enter a "Call to action".
This is typically a question or prompt you'll be asking your recipients, such as "Do you require help?" or "Choose your available shift".
If you don't enter text into the "Call to action" field, there will be no prompt to end-users to respond via the app.

Then enter the response options that you'd like to present. You can include up to five different responses for subscribers to choose from. (e.g. "Yes", "No", "I don't know", etc.)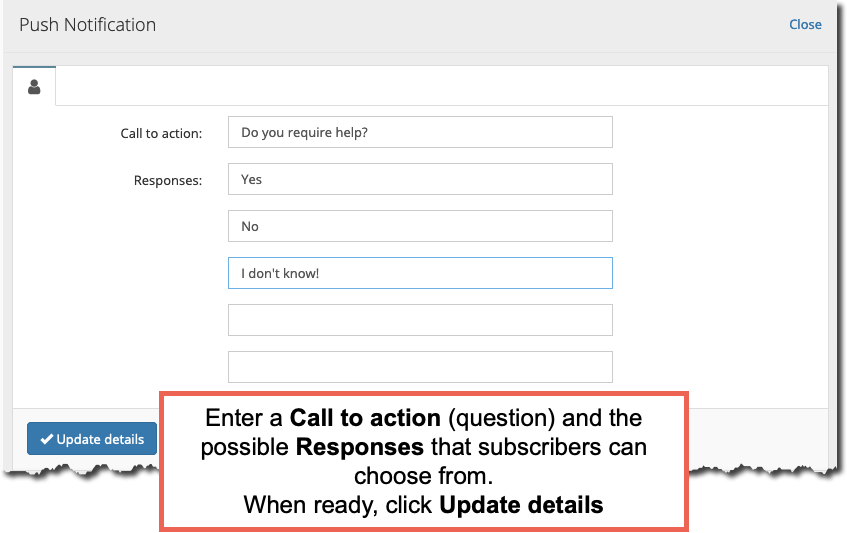 Note: This question and response option is only sent to mobile app recipients (iOS or Android). This content will not be sent to SMS, Email, Voice, or any other endpoint.
The recipients will be prompted to respond if/when they view the message on their mobile device within the app.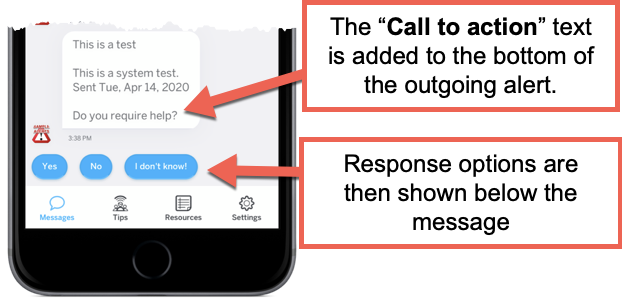 Those responses are then visible in message details on the Timeline.