After launching a message to your subscribers, you will be able to review delivery and response information in the Omnilert Timeline.
Viewing message delivery details in the Timeline
To view message delivery details, click on the desired message in the Omnilert Timeline.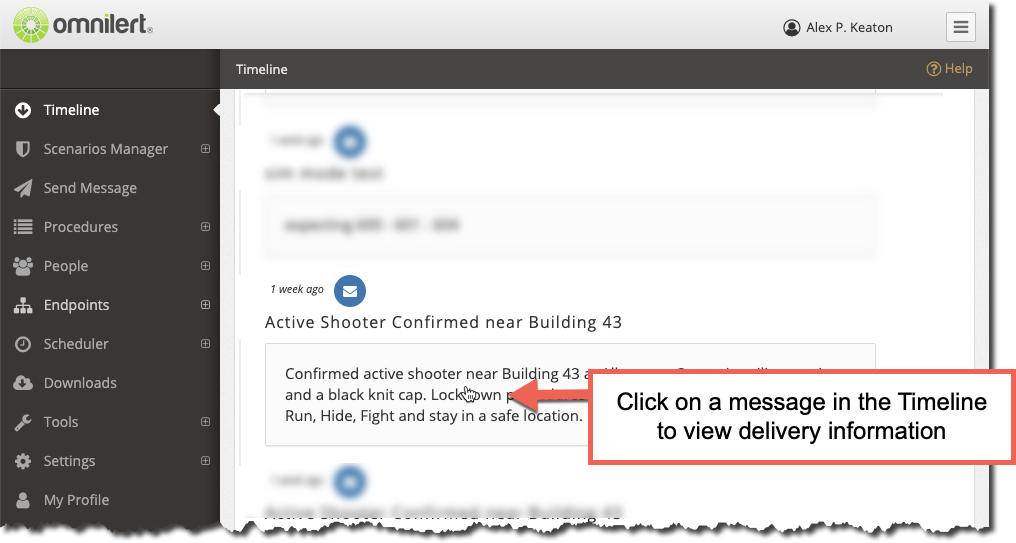 A window will appear showing the summary information for the message.
In this example, the message was sent to 1000 subscribers and prompted them with a simple question and 3 possible responses (see "Call to action").
This report displays summary information on the delivery and those responses.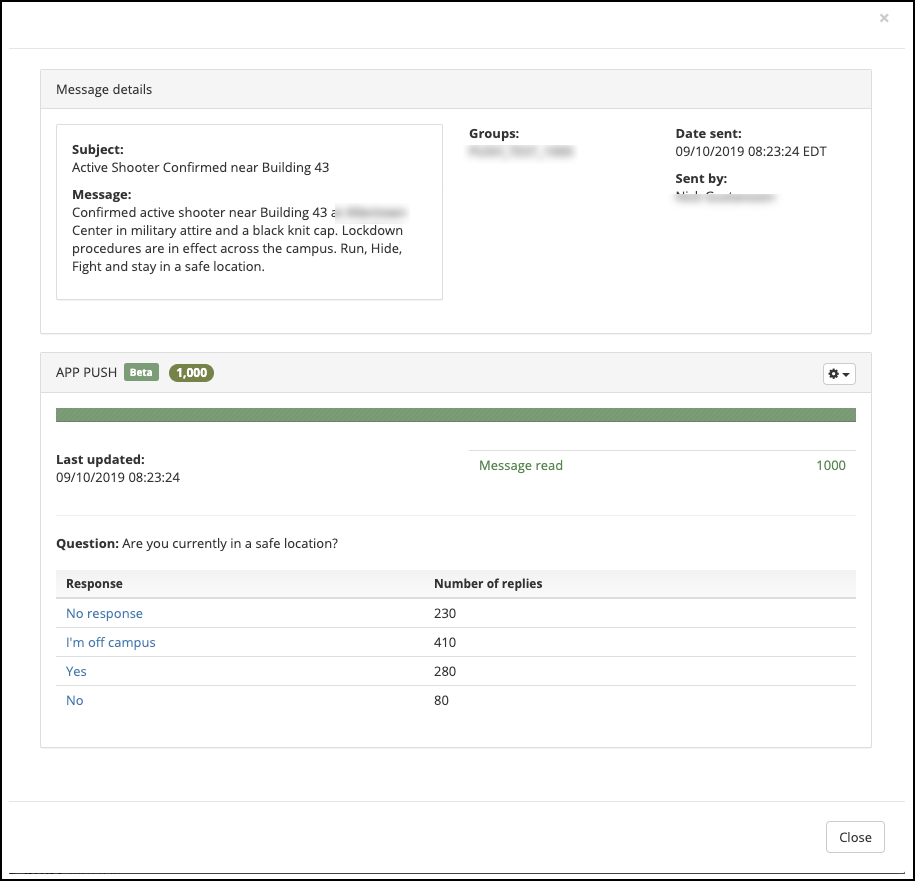 This delivery summary information will include:
The number of app push messages sent.
The current status of the app push messages sent. (Sent to push network, Accepted by push network, Message read, etc.)
The "Call to action"/question asked (if any)
Responses/replies collected (if a "call to action" question was included)
Viewing detailed subscriber response information
If you've prompted your subscribers to respond (aka "Call to action"), you may wish to view the specific responses from subscribers.
Responses are displayed in the summary in groups based on the response given.
To view the data for a given response type, simply click on the response's name section that you'd like to view. (There will automatically be a summary of "No response", listing those that did not respond at all.)
A window will appear displaying the basic info of those subscribers who had responded with the chosen response.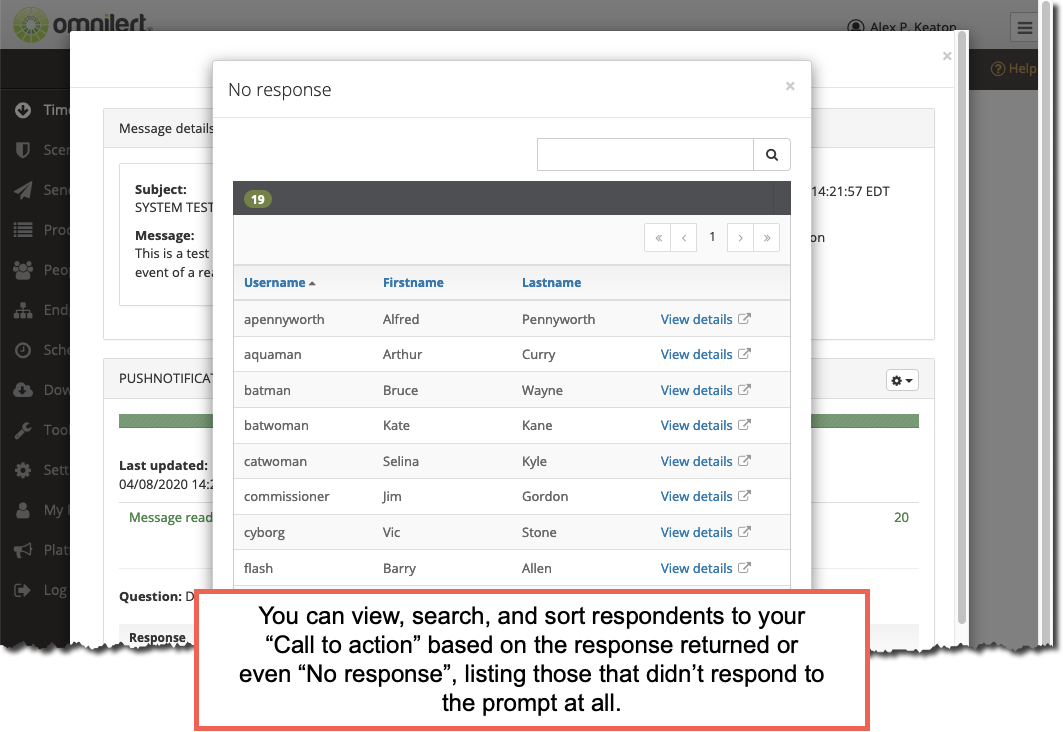 The list can be sorted by any of the headers. Just click on a column header to sort ascending or descending by that column. You can view detailed info about a given subscriber (devices, groups, etc.) with the "View details" links provided.
Looking for a specific subscriber? Simply enter their username, first name, or last name, into the search at the top of the list to quickly locate (or rule out) their response info in the list of responses of that type.
About app push status messages
Omnilert will attempt to collect the "read" status for all messages pushed to subscriber's apps.
Each push notification can have three possible states in increasing certainty.
Sent to push network = The message was sent to the push network for that subscriber's device. (The push network may still be processing/delivering the messages to devices.)
Accepted by push network = The message was sent to the push network and the push network accepted it for delivery to a device. The network has accepted the message for delivery to a device. (If the device has uninstalled the app or is offline/refusing messages, this may be as far as the message goes.)
Message read = The message was sent, accepted and the app on a device opened the message. This means the "Message" screen was opened on the Omnilert app after this message was sent. (Thus we can assume that the message was read by a recipient. )