As an Omnilert admin, you can manually reset a subscriber's password via the People >> Subscribers >> Active list. 
Simply locate the desired subscriber(s) in the list and check the box next to their username to select them.
Then select Reset password from the menu at the top of the list.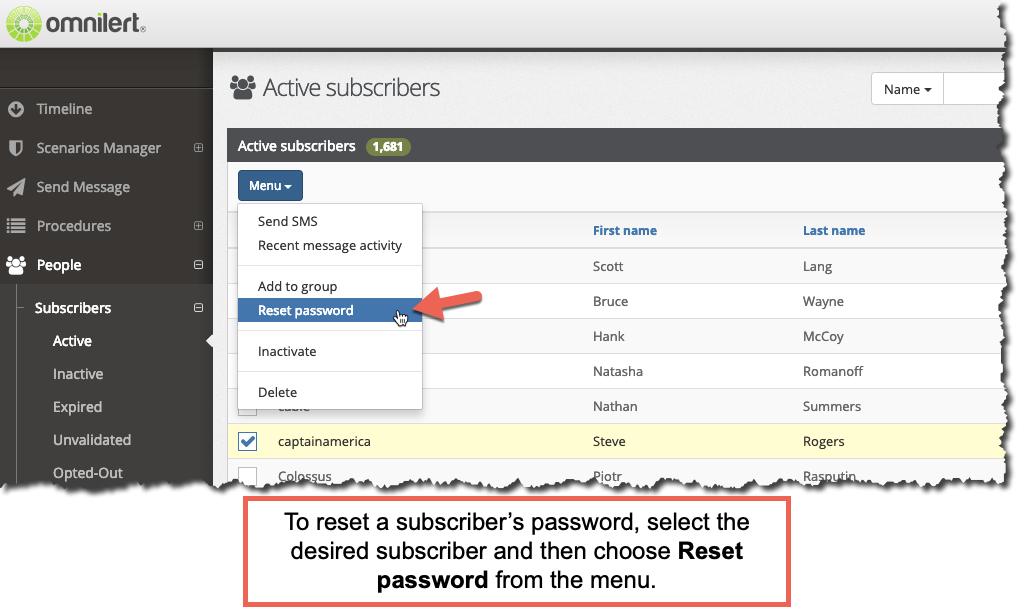 Then enter the new password as desired and click the Reset password button to save the new password.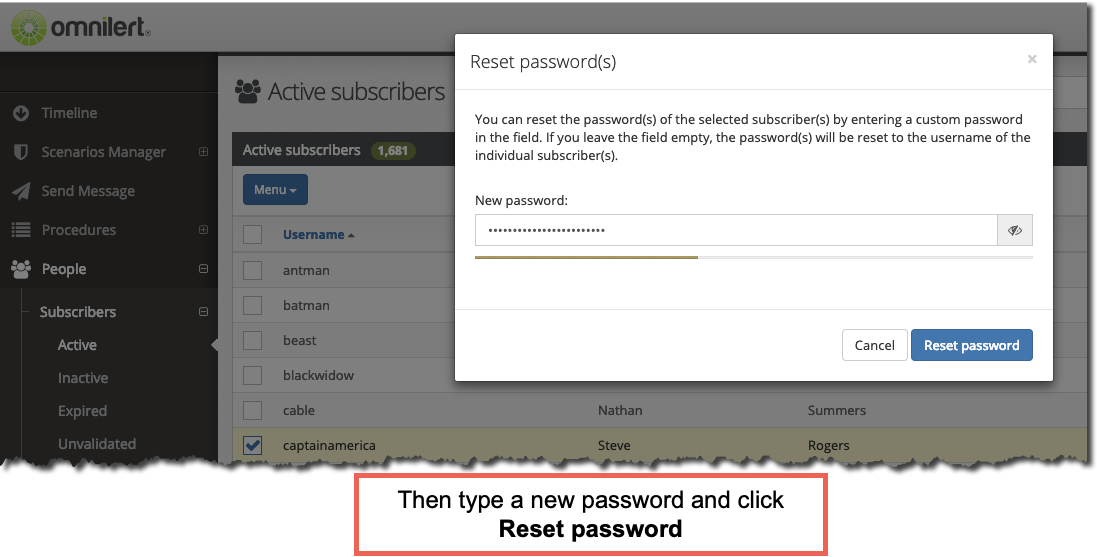 Notes:
The password strength meter under the new password will indicate how strong the new password entered is. A "green" password typically means a stronger password. 
Subscribers should be encouraged to log into the Subscriber Portal and set their own, new password ASAP for proper security.
Setting a "blank" password will set the password for that subscriber to the same as their username. (Not recommended unless they plan to change it immediately!)