In order to send texts, emails, and voice calls; subscribers must be added to Omnilert along with their contact information.
Omnilert includes several methods to add new subscribers, but the process can be broken down into two philosophies:
Choosing how to enter subscriber data is typically part of the planning phase for any implementation. 
Creating a New Subscriber
If you're seeking to add subscribers right away by typing in their info, click People> Subscribers >> Add Subscriber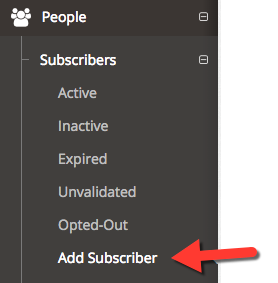 Then enter the subscriber's info in the form provided.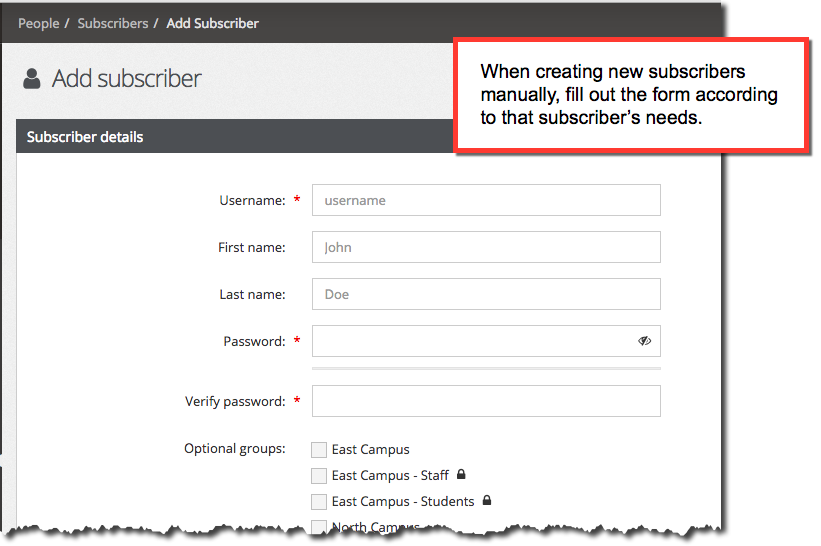 See also "Add a subscriber"