Administrators (admin) logins are used to log in and send alerts and/or manage the Omnilert service for your organization. 
Your main Omnilert Account Admin should have sent you a URL to your Omnilert service account.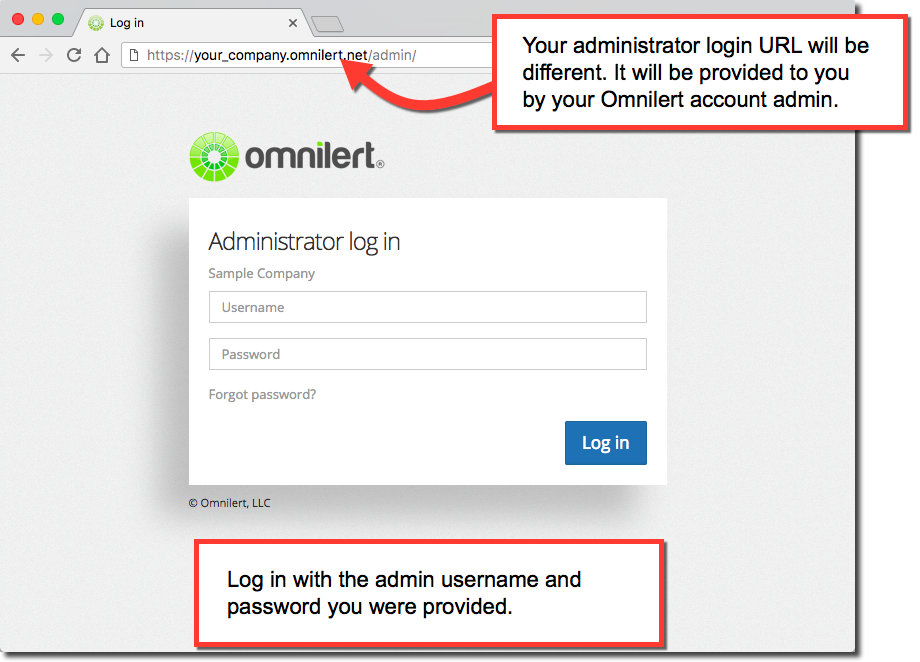 Your main administrator for your Omnilert should provide you with an admin username and password which will allow you to log into the system. If you know the username but not the password, click the "Forgot Password?" link and enter your username. Omnilert will then send you an email to help you reset your password.
Once logged in, you will have access to the menus and functions allowed your access permissions and role, as set by the Account Admin for your system. 
Most functions are located on the Main Menu, found on the left-hand side of the admin portal.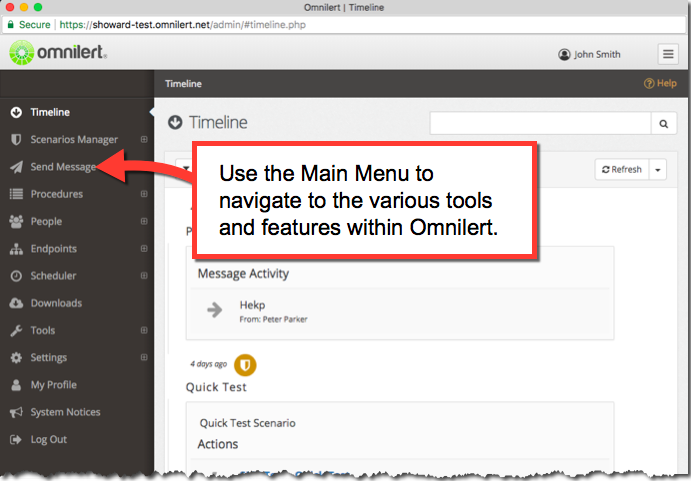 The menu items, features, and options presented to you may differ depending on your admin access to the system.
Tip: Use the menu button on the top-right 

 to show/hide the main menu.
Logging into Omnilert from your mobile phone
No special app or URL is needed to log in from a mobile browser. Simple log in at the same administrator link that you use from a standard computer browser.