The Scenarios App for iOS/Android allows your admins to launch Scenarios from a simple, intuitive app.
This provides a "mobile panic button" experience, where the options are limited to just the Scenarios they are assigned.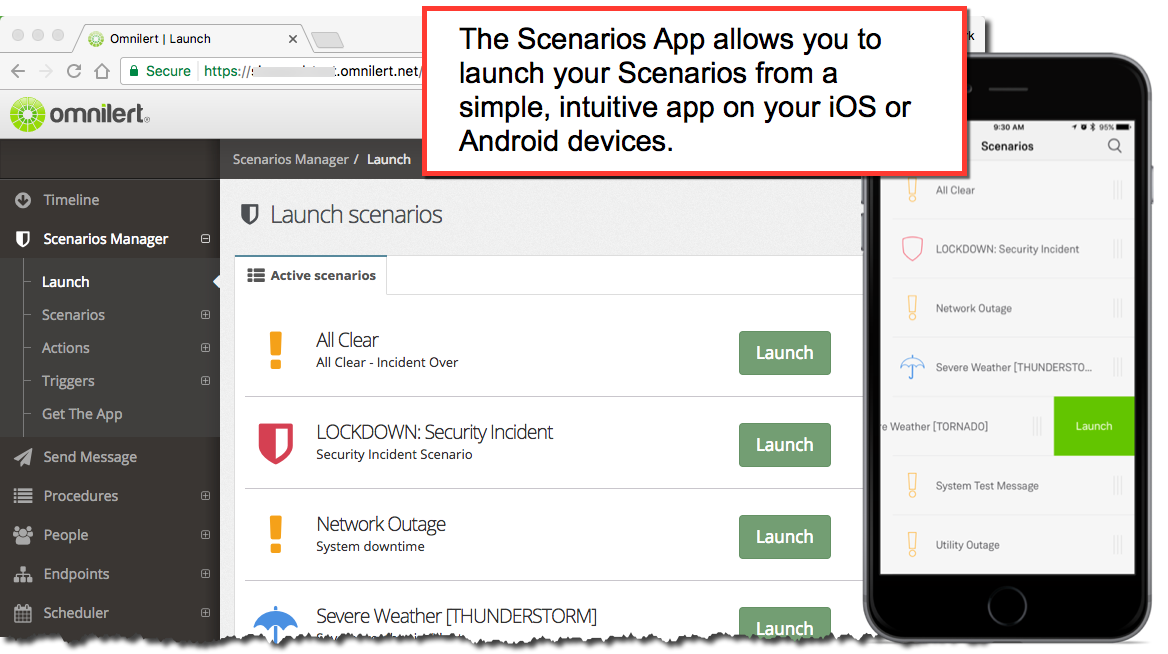 Note: This app is designed for and useful for administrators only. There is no app needed for subscribers to receive alerts.
Get the App
To get the app, visit the App Store (iOS) or Google Play store (Android) and search for "Omnilert". Alternatively, you can log into your Omnilert admin portal account and go to the Scenario Manager >> Get The App menu option on the main menu.
Then simply click the appropriate icon for your device. You will be taken to your branded app store, where the Scenarios app will be a free downloadable app.
Install and launch the app.
App Configuration
When logging into the app for the first time, you will need to enter your admin username, admin password, and your app Account Key.
The Account Key will be a 6-character ID located under the above-referenced app store links.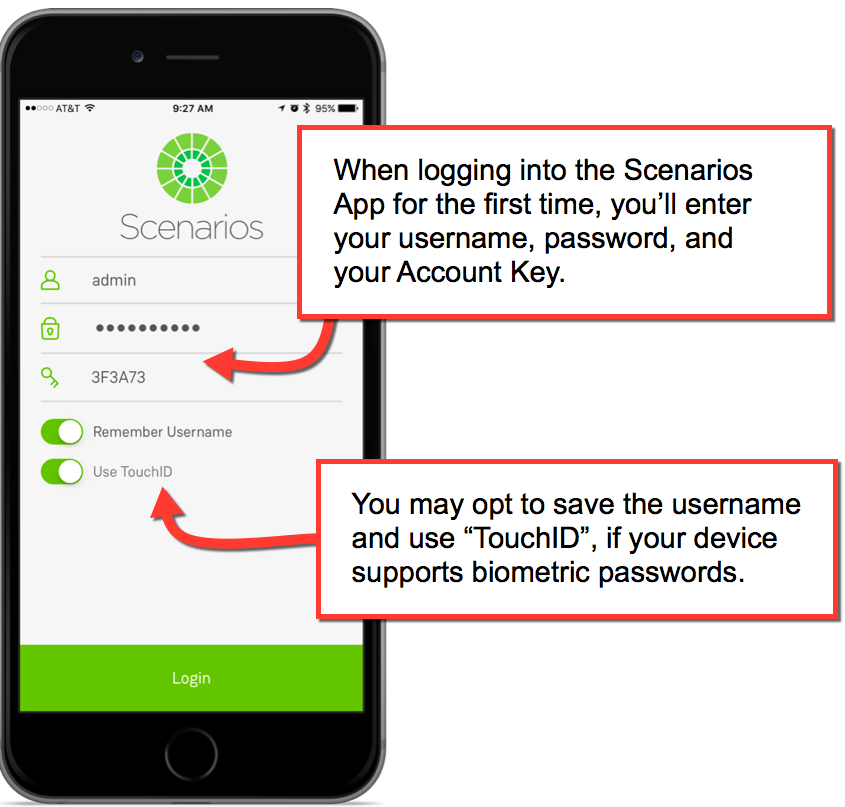 After your first login, the app will save your Account Key, so you shouldn't need to enter it again unless you remove/reset the app, reinstall the app, or your phone is wiped/restored.
Using the Scenarios App
The app is designed for simplicity, so it's easy to use! You will only see scenarios which you've been assigned.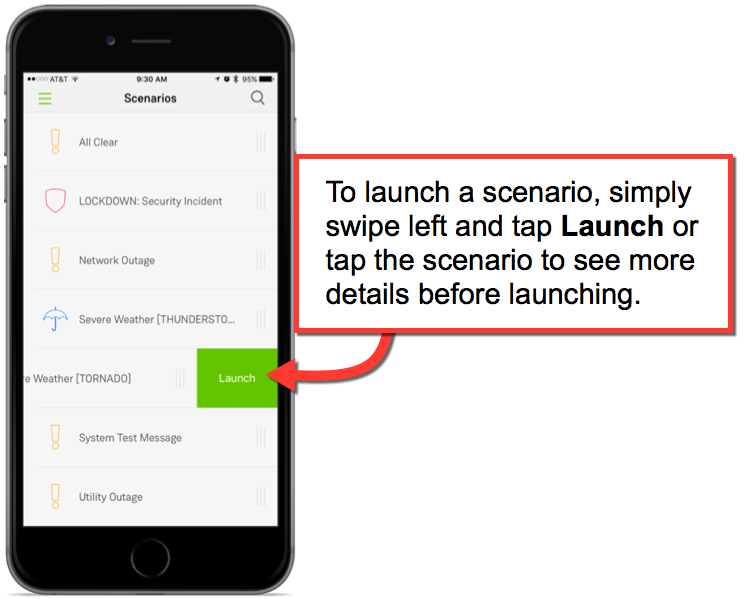 Launching a Scenario is the primary purpose of having this app. There are two ways to send a message:
Quickly launch by swiping left and then tapping on the Launch button.
or Tap on the Scenario to open a more detailed view of what the Scenario will do (its description) and then decide if you'd like to launch it.
Other App Settings
The app's settings menu is accessed in the top-left corner. There are options to:
Procedures: View PDF documentation (if any) uploaded as Procedures.
Account: View your Account Key and remove your saved username or forget the key entirely on your device.
Logout: Logs your username/password out of the app.
Descriptions: Toggle the view of scenario description text on/off. By default, the descriptions are off. If you'd like to see this added text on the list, enable this setting with the slider switch.