To launch a scenario in Omnilert, log in as an administrator and go to the Scenario Manager >> Launch menu.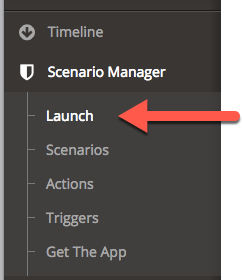 You will then see any/all Scenarios assigned to your admin login. Simply click Launch for the appropriate Scenario.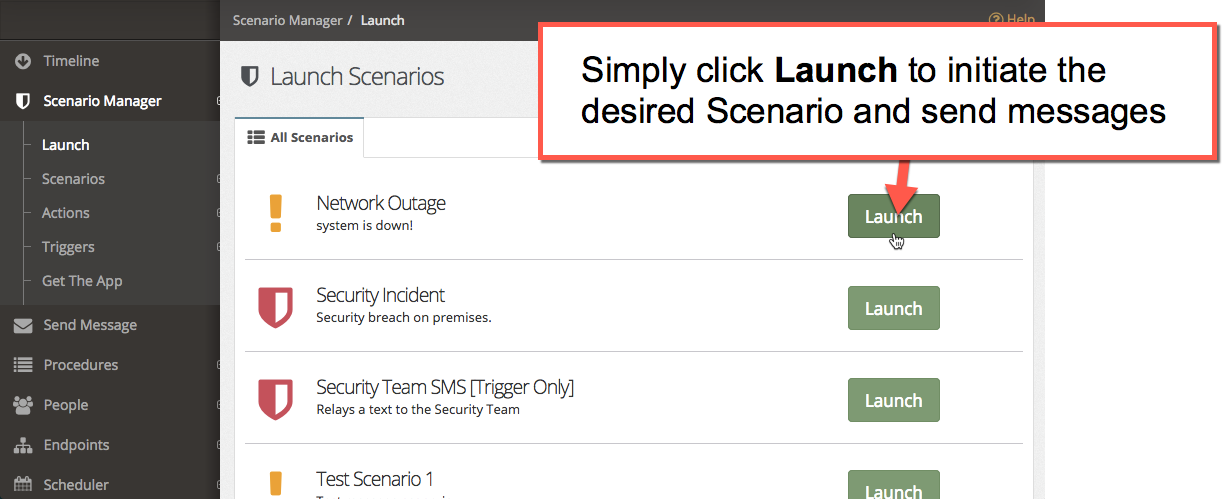 You will be asked to confirm the launch to prevent any accidental sends. Click Launch one more time and the Scenario will launch immediately, sending any/all messages in its assigned Actions.