To launch a scenario in Omnilert, log in as an administrator and go to the Scenario Manager >> Launch menu.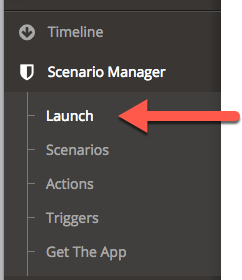 You will then see any/all Scenarios assigned to your admin login. Simply click Launch for the appropriate Scenario.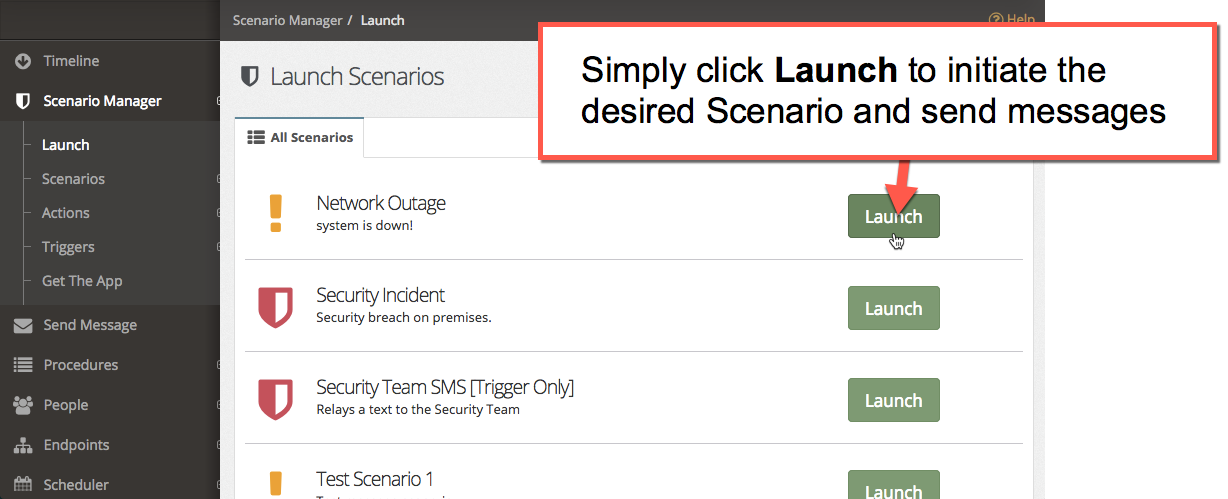 You will be asked to confirm the launch to prevent any accidental sends. Click Launch one more time and the Scenario will launch immediately, sending any/all messages in its assigned Actions.

Previewing a Scenario before launch
In some cases, it may be desirable to review a Scenario before sending messages. To preview the details of a Scenario before launching it, click on the Scenario in the list.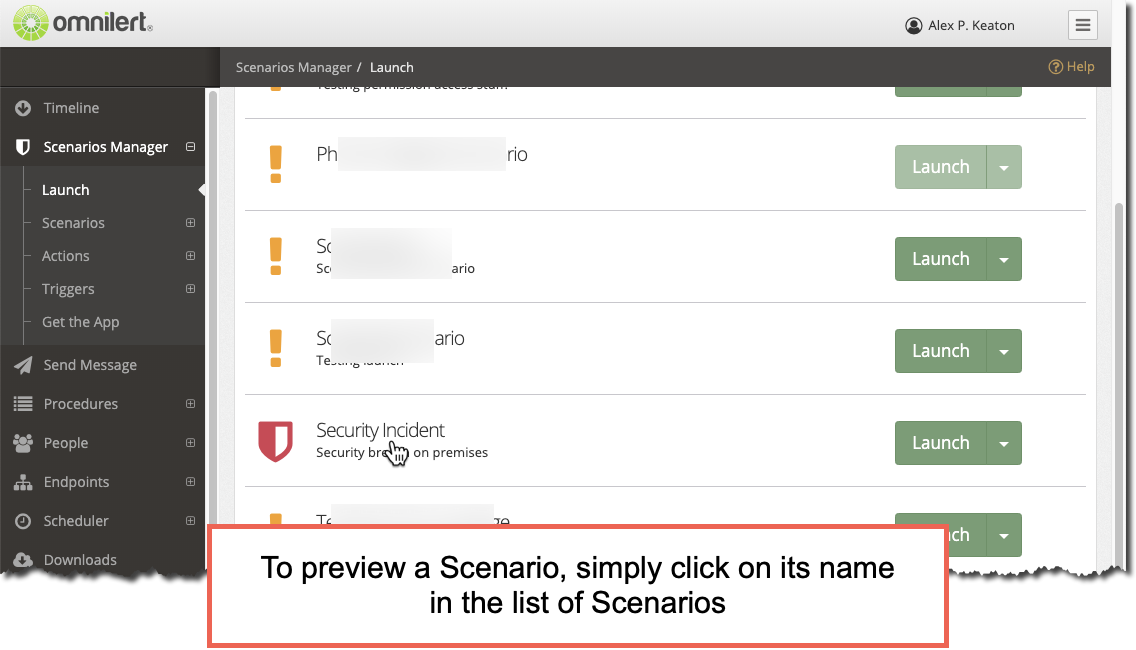 A popup window will display details about the Scenario, including the number of groups, endpoints, and message content for each action as well as the character count for that message.
Click the "Expand" link to review a given action in more detail.
(Some endpoints, such as SMS, have limited character counts.)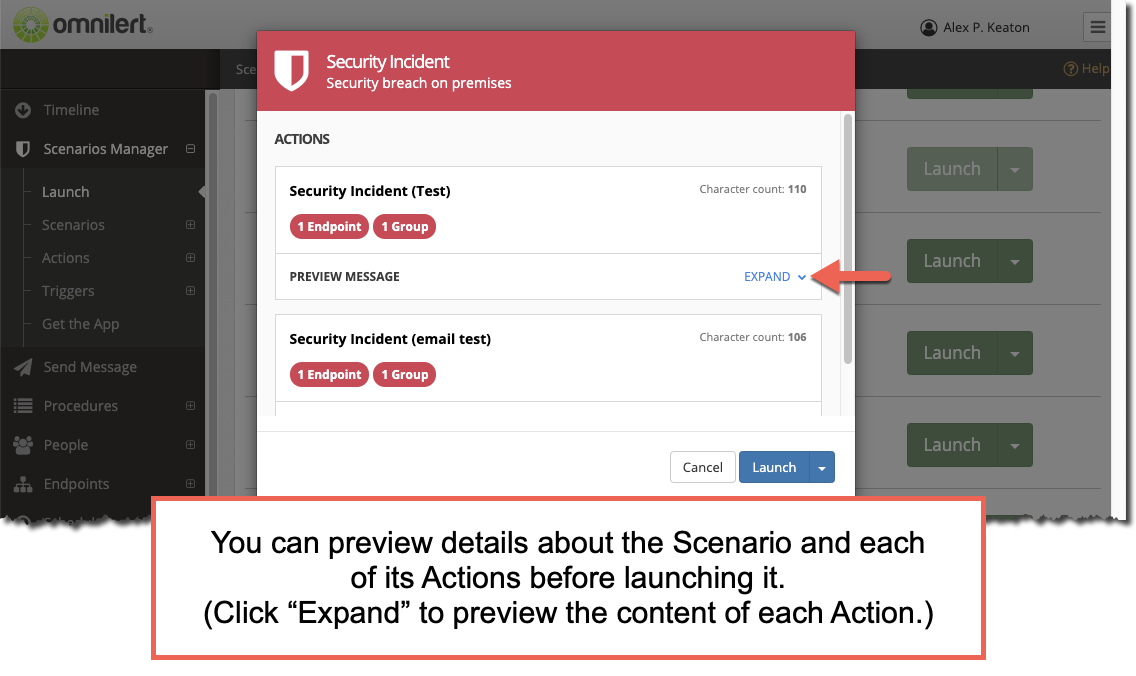 To cancel without sending anything, click Cancel. To launch the Scenario from within the preview window, click Launch.